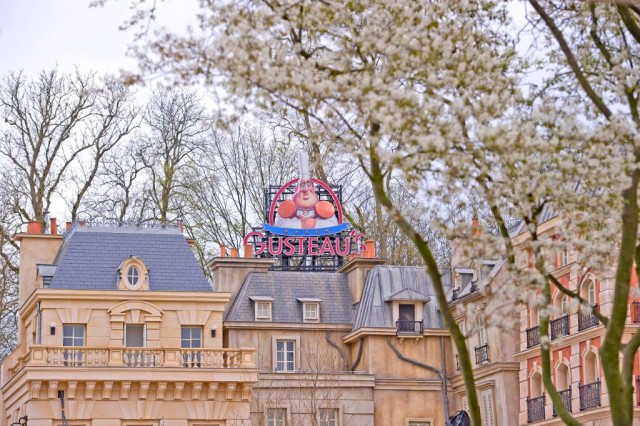 If you're a Shareholder or an Annual Passholder, no doubt you've been going "Totalement Toquée" for a few weeks now, waiting to hear exactly when you'll get your first chance to experience Ratatouille: The Adventure.
Putting an end to what, unsurprisingly, sounds like an onslaught of requests for information, Disneyland Paris has confirmed today the all-important dates.
In a brief notice, Annual Passport previews for 26th – 29th June 2014 are confirmed:
Due to a lot of requests, please note that there will indeed be Ratatouille previews for Annual Passholders (Dream, Fantasy, Francilien) from June 26 to 29.

More information about the registration process will be sent soon by the teams in charge.
Meanwhile, members of the Shareholders Club for Euro Disney S.C.A. were sent their full registration details this morning, with the "Actionnaires" event taking place on 28th June.
If you're a member of the club, you should have received an email with the full details, though these are also available on the club's official website under "Your Personal Space".
Online registration for this event is mandatory, on a first-come-first-served basis, and must be completed no later than Monday, 23rd June 2014.
On the date, Saturday, 28th June, attendees will be able to check in from 9.30am at the entrance of Walt Disney Studios Park, with both the attraction and Bistrot Chez Rémy reserved for shareholders between 10am and 2.30pm (thanks to @Jorienvh_ for these details).
So, let's recap all the Ratatouille: L'Aventure Totalement Toquée de Rémy dates in full:
17th June 2014 onwards — Cast Member previews
21st – 22nd June 2014 — Grand Opening / Press Event weekend
26th – 29th June 2014 — Annual Passholder previews
28th June 2014 — Shareholders Club preview
10th July 2014 — Official Public Opening Date
All of which leaves a mighty space to fill of almost a fortnight between the last preview on 29th June and the official 10th July opening, during which we can surely expect some wider public "soft openings" — when regular park guests are invited to unofficially ride the attraction, allowing a final test and adjust phase before opening.
It can't be stated so confidently that Bistrot Chez Rémy would be included in this, although you'd think Disneyland Paris would want to continue trialling that too — it's spectacularly important that they get this restaurant right, first time, and the general public can often behave and react to concepts very differently than invited guests and Disney fans.
Regarding the release of preview dates, hopefully the teams involved at Disneyland Paris have learnt a lesson that guests prefer this information sooner, rather than later — say, a month in advance at the very least — especially when complicated travel plans and accommodation bookings from outside France have to be made.
So there we go, folks — now tell us below, when will your first "Ratmobile" ride be?