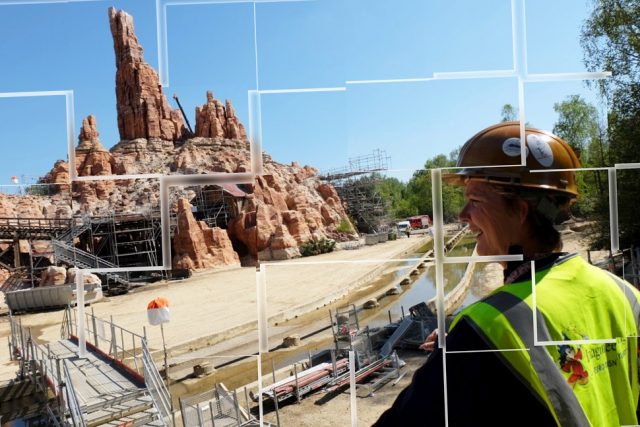 The most exciting thing about the 25th Anniversary isn't even the 25th Anniversary. No — for every one of the new events, there are probably five more good reasons for any passionate fan or visitor to return to Disneyland Paris next year.
In this final part of DLP Today's series looking behind the 2017 announcements, let's look at why the so-called Experience Enhancement Programme is the real game-changer for this resort.
It was a surprise, then, after over a year of turmoil across the parks and resort, that the big, main 25th Anniversary announcement made no mention of "project sparkle" itself whatsoever.
Luckily this doesn't seem to be something the resort will easily overlook, though, as to a more defined audience Catherine Powell later outlined several of the key investments on the Disney Parks Blog.
Our resort will be more magical and more beautiful than ever thanks to the hard work and dedication of our cast members here at Disneyland Paris. Almost all of our key attractions have had a major make-over through our Experience Enhancement Program. Experiences like our classic attraction Peter Pan's Flight looks like a new ride! We have a magical new show at the Animagique Theatre – Mickey and the Magician and we have recently completed renovations on several of our resort hotels, which has led to Disney's Newport Bay Club Hotel achieving a four star status.
From the thorough inside-and-out refurbishment of Peter Pan's Flight to the repainting and refreshing of "it's a small world", the enhancements across Disneyland Paris over the past couple of years leading to the anniversary are almost too numerous to properly list.
• Previously — Reinvent the magic: Disneyland Paris confirms enhancement plans for 10 classic attractions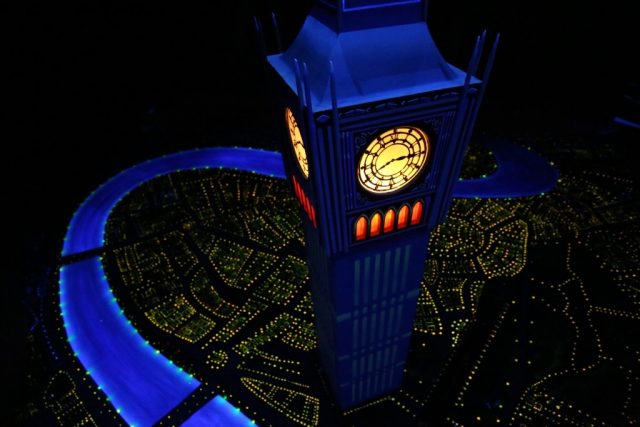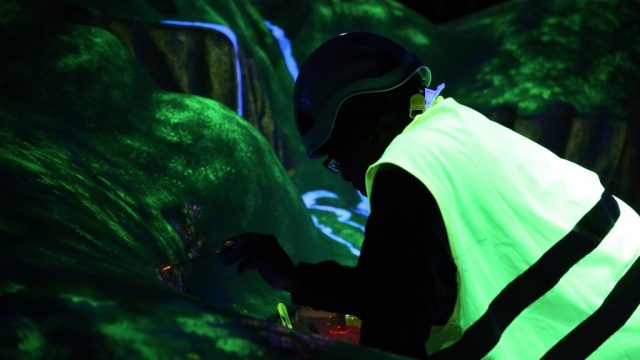 The blacklight scenes of Peter Pan's Flight shine again.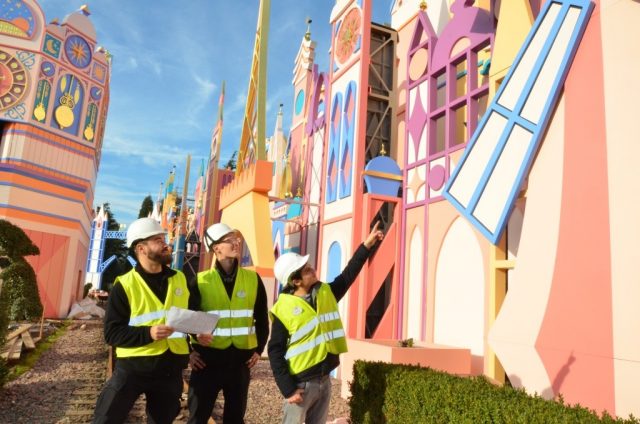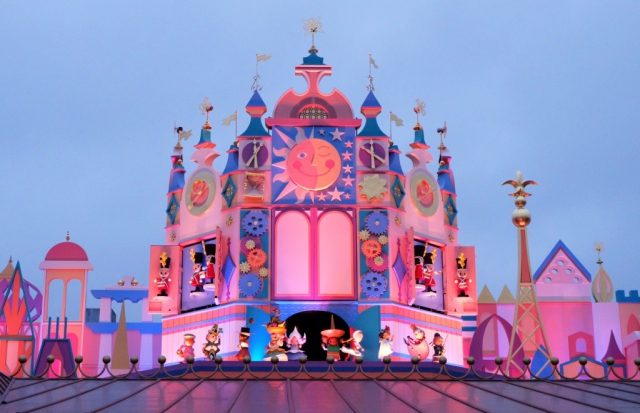 New colours for "it's a small world" façade, complete refresh inside.
But how do you sell these kinds of improvements to the public? Disney can't exactly exclaim "hey, the paint's not peeling off any more!" or "wow, the effects actually work now!".
Even Disney park fans can be some of the first to shout the improvements down, suggesting we shouldn't give the resort an inch of praise because "this is just how Disneyland should look all the time". That's true, but when we're talking about Disneyland Paris, this sadly most definitely isn't how Disneyland Paris has always looked and worked. That seems to have genuinely changed; and that's worth more than just a small hat tip.
See, it's important that these enhancements are put across to prospective visitors.
To the general public, too, Disneyland Paris can still have a slight image problem as the "poor relation" of the Disney parks family. That's despite it containing one of the most beautiful parks they've ever built, with arguably the best versions of some of its most classic attractions.
In some ways, it's strange that some of the enhancements haven't gone further — to stray into genuine "upgrade" or "plussing" territory.
Strange because, with Star Wars Hyperspace Mountain (which was thoroughly deconstructed here), they've shown they're not afraid to completely change around a concept to make it more "popular" with today's public.
When La Cabane des Robinson went behind construction walls, we might have had to worry it'd be the last time we'd ever see the Swiss Family Robinson — wouldn't something like Tarzan or Pirates of the Caribbean make it a much more attractive commercial proposition? But no, the attraction was faithfully and painstakingly restored to its original vision.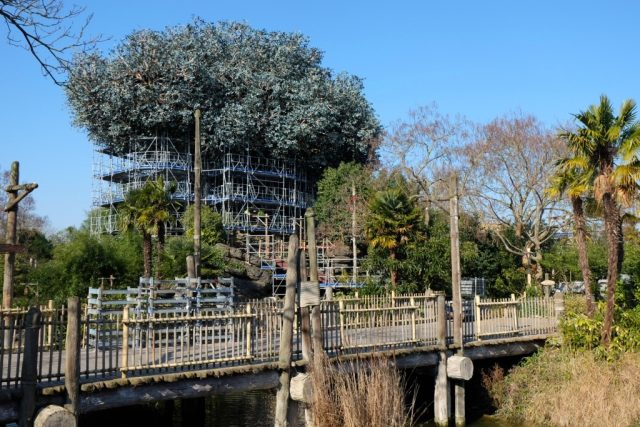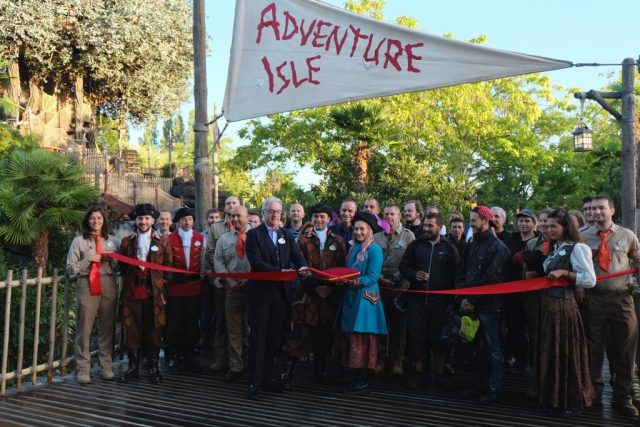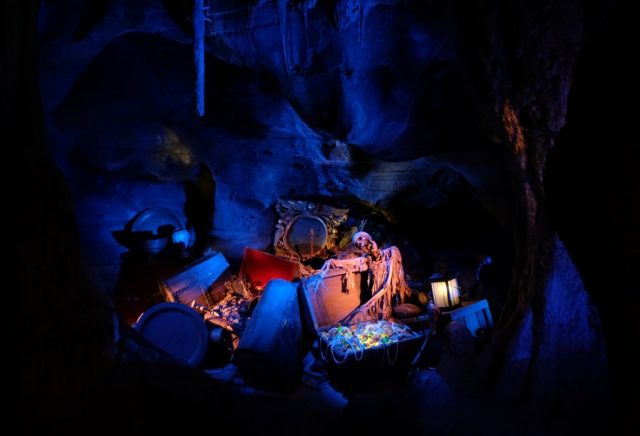 Adventure Isle re-opened in September after months of work to polish up this Imagineering gem — the treehouse feels lived in, the cleaned, repainted and relit caves feel like a genuine discovery.
While that's a relief, of course, for some areas it would have been nice to see a bit more advancement — installing more new effects and plusses, modern story techniques, interactive elements — beyond simply restoring things just to how they should have been, every single operating day since 1992.
Studio Tram Tour: Behind the Magic has to now be the single standout "problem" attraction in either park. Sure, Armageddon: Les Effets Speciaux doesn't offer a great guest experience either, but it's not right in front of you as you enter the park, calling to you as if it's some kind of centrepiece, unmissable "E-ticket" attraction.
And yet, despite being announced as one of the plan's headline revamps, it's this sprawling attraction we can't currently be sure will be fixed. The original announced closure of Late August 2016 to Spring 2017 was quietly pushed back and shrunk, now apparently to just the first three months of 2017.
Rumours suggested three of the scenes would have popular movie franchises applied to them (Cars for Catastrophe Canyon, Marvel for Reign of Fire/London, Star Wars for Dinotopia/forest area); is there enough time now to really make any impact, or are we going to have to wait, yet again, for the disappointing ride to be shifted up a level?
Big Thunder Mountain so far seems to be doing the best from the investment, with a truly enormous construction effort both rebuilding large sections of the attraction and adding some major new features.
The new "dynamite explosion" scene being added to the third lift hill, based on the same scene installed in California in 2014, is such a major undertaking that an entire pipeline has had to be built across the Rivers of the Far West. This will feed the powerful smoke effects from two large new canisters installed near Pocahontas Indian Village.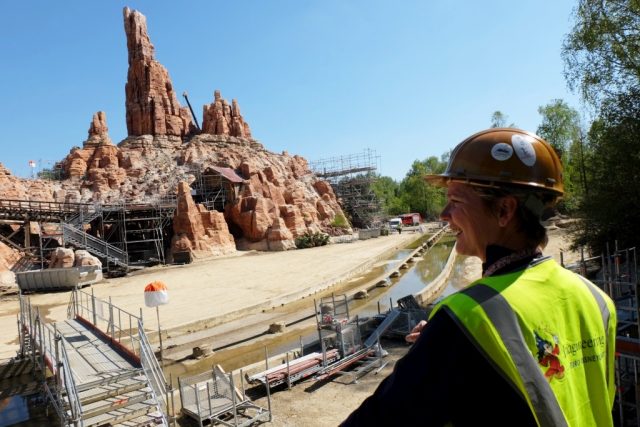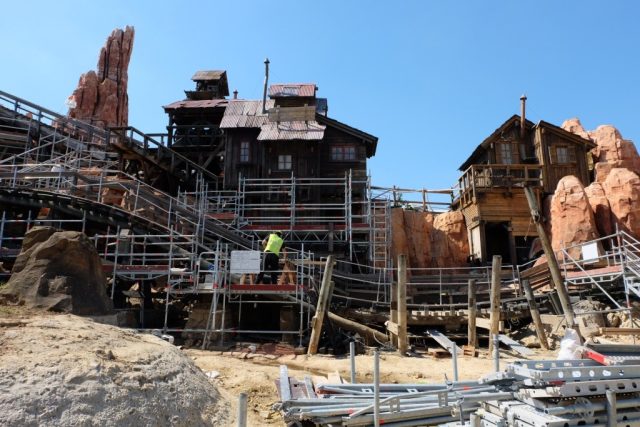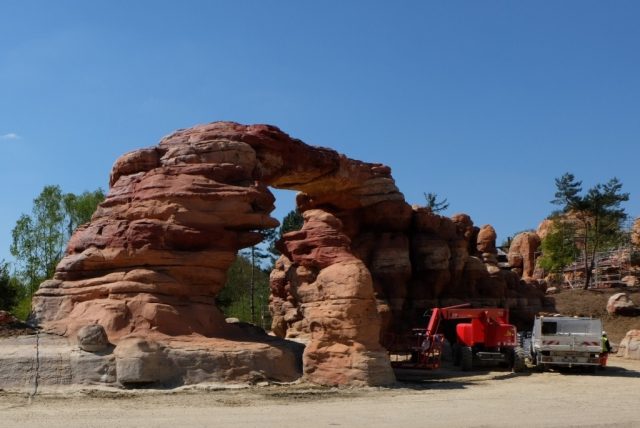 A project almost as big as building the ride in the first place.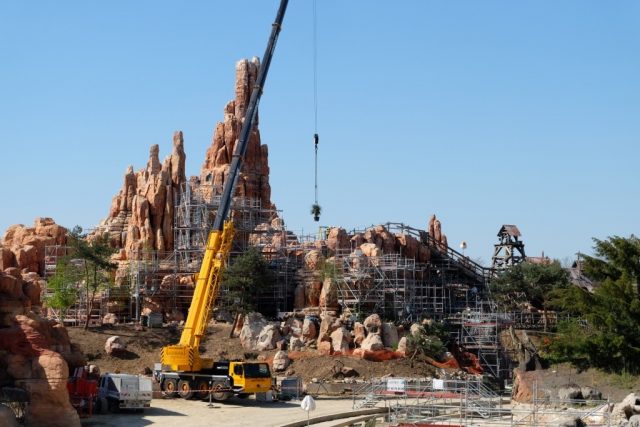 Massive replanting of the entire landscape back to the correct scale.
This project in particular feels above and beyond, and should really cement this classic roller coaster as one of Disney's flagship rides for many more years to come.
Meanwhile, the works in most places will at least also see some good operational advancement — they're really using the opportunities wisely to rewrite some past errors and make things look and work better for both guests and Cast Members. It's almost an entire root-and-branch chance to relook at how things have worked (or not) for 25 years.
As one example, the unwieldy shack which has housed the on-ride photo cameras for Big Thunder Mountain since 1994 has finally been removed. Modern cameras can now be contained in a much smaller enclosure, with the mountainside now opened up again and dotted with some brand new story touches.
Pirates of the Caribbean will also see its own major upgrade. Installing the Jack Sparrow animatronics is the key selling point there, but the attraction will apparently see some new touches exclusive to Paris, too.
Unfortunately, this refurbishment won't be finished until the end of June; not just putting the ride out of action during the 25th's launch months, but until a whole month after the release of the new film Pirates of the Caribbean: Dead Men Tell No Tales.
Repaving might not be exciting, but it can't be denied how the almost "O.C.D." approach to replacing flooring right across the resort has visually lifted every place it touches. Things really do seem to sparkle again now. And, with modern methods and the 25 years experience of a European climate, the better materials used this time should keep it that way much longer, too.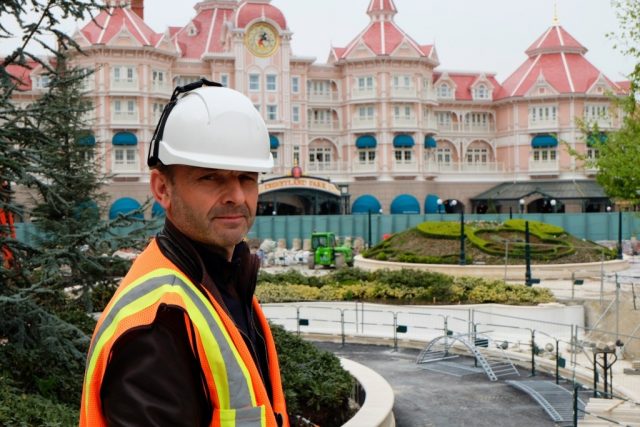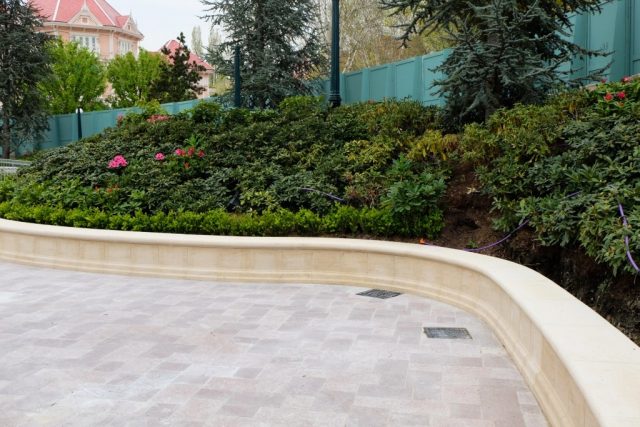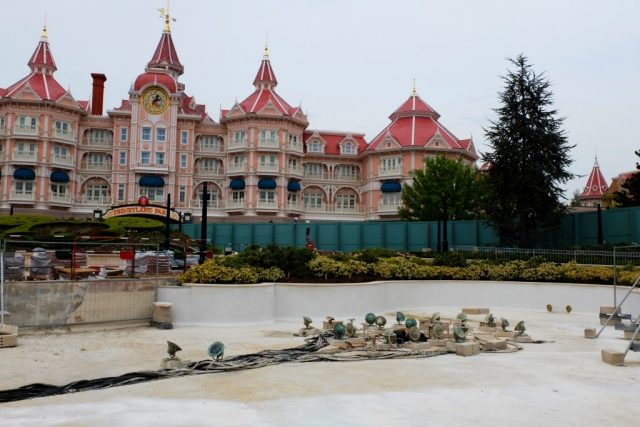 New paving, new planters and even new fountains in Fantasia Gardens.

Rock 'n' Roller Coaster light show and audio revitalised.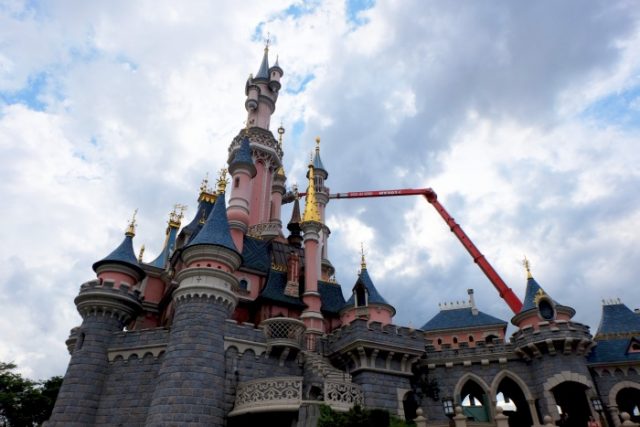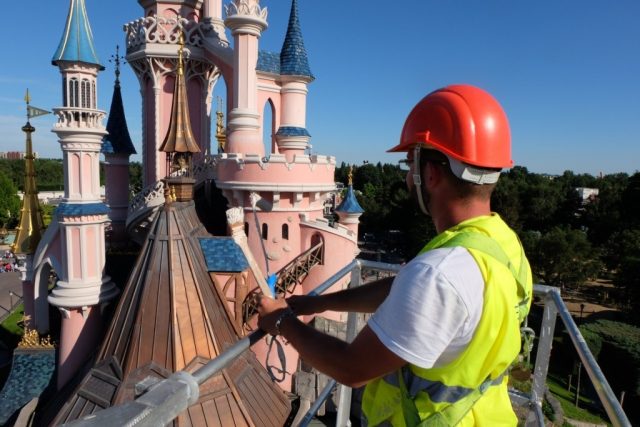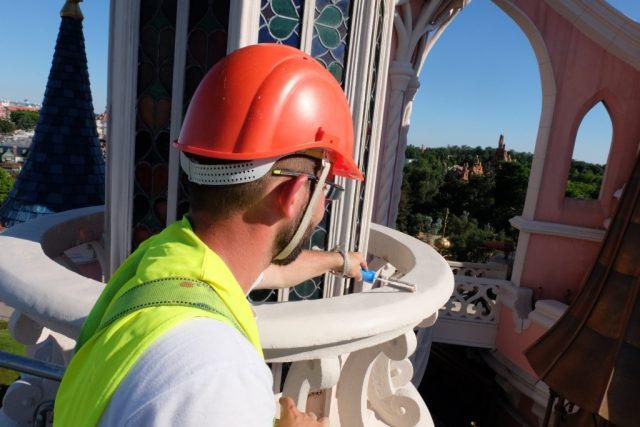 Before its 2011 refurbishment, Sleeping Beauty Castle was in a desperate state. Five years later, a mobile crane was used to give it a mid-decade touch-up to keep it sound and looking fresh.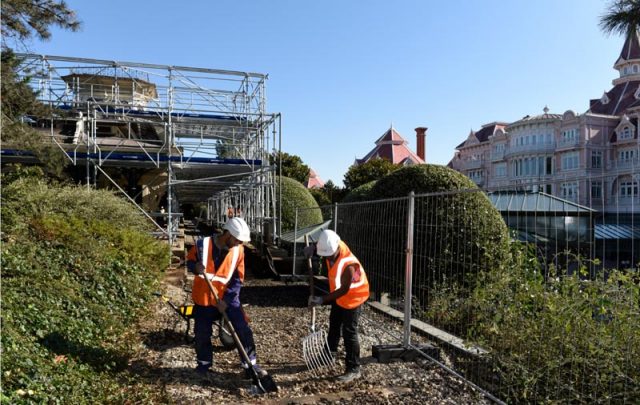 Track replacement on the Disneyland Railroad.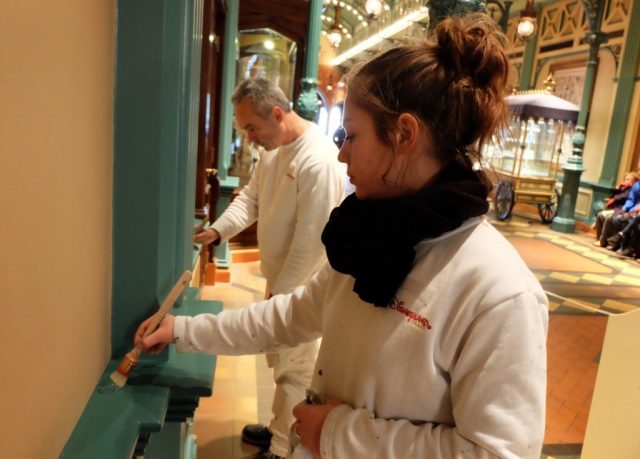 Brush & Roll: constant rolling refurbishment, not salvage operations.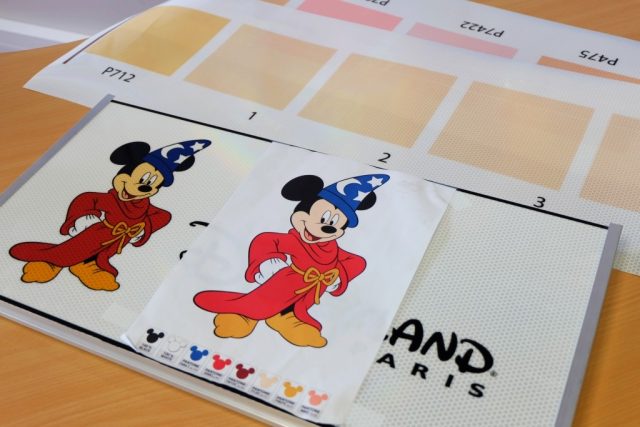 Even the road signs leading to the resort have been lovingly upgraded!
The whole Experience Enhancement Project has been such a lengthy labour of love that it seems an age ago already when Videopolis was completely repainted, or even when Animagique closed to become the wholly superior Mickey and the Magician. One of the best stage shows in any Disney park, this was promoted as a new attraction for 2016 but can really be included in the entire 2017 project too.
It's also only very recently that five of the resort's seven hotels have been given a whole new lease of life. Disney's Davy Crockett Ranch got some fantastic, far better appointed new cabins. Disney's Hotel Santa Fe and Disney's Hotel Cheyenne had modest overlays with touches from the Toy Story and Cars universes respectively, making them both finally feel fresh again — and far more sellable.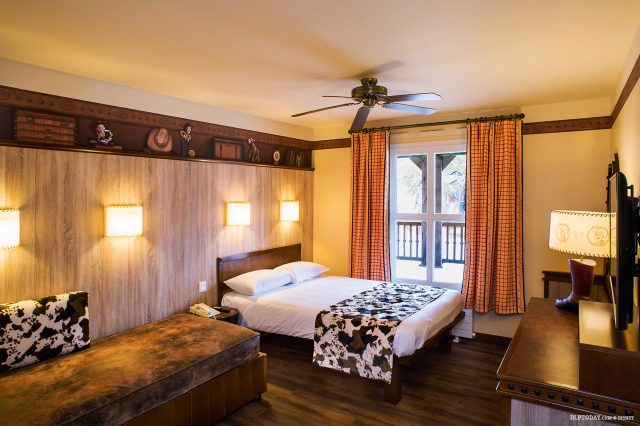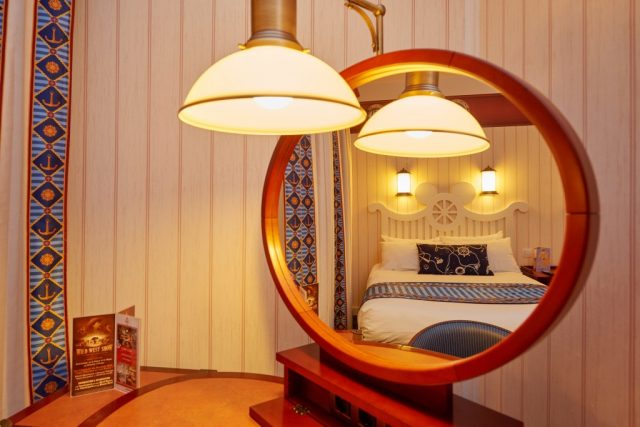 New rooms are a welcome upgrade at Disney's Hotel Cheyenne, Disney's Newport Bay Club.
While Disney's Sequoia Lodge got some welcome new room furnishings and so-so Bambi touches as the first hotel project, Disney's Newport Bay Club faired far better. The hotel now truly gleams with a fantastic reimagined colour palette, fitting character touches in the room décor and major upgrades to all its amenities, rightly earning it a fourth star.
There's still much more to come in this area, with Disney's Hotel New York next in line for a major upgrade and improvements also coming to Davy Crockett's pool and village amenities.
Though still looking and feeling very much like the one problem no-one at Euro Disney management wants to sit down and solve, even Disney Village finds itself as a more acceptable entertainment district these days, thanks to openings such as the popular LEGO Store. Hopefully the upcoming Vapiano and Five Guys will build on that success — and spur some more major building work to expand or redevelop further.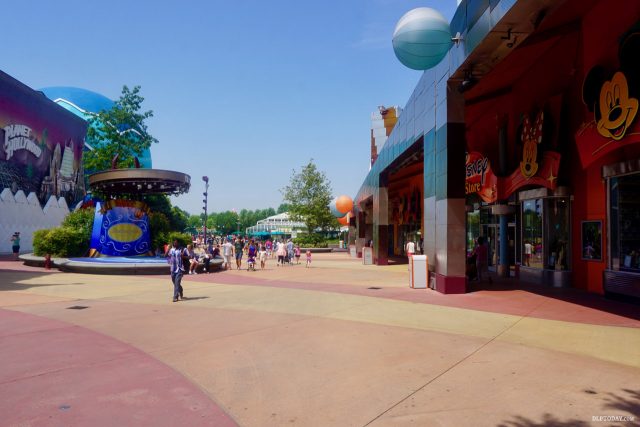 How do you solve a problem like Disney Village? One area of the resort to have oddly missed any repaving.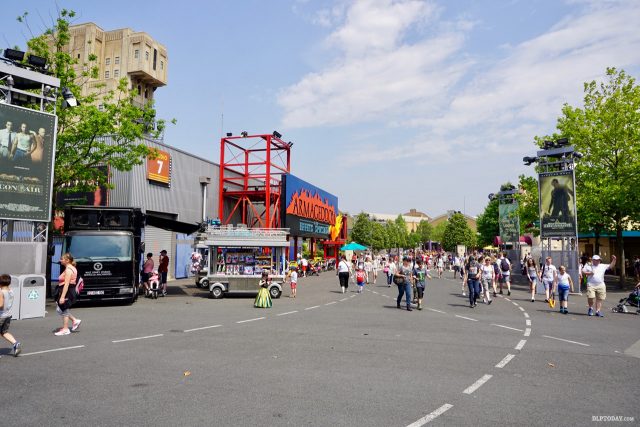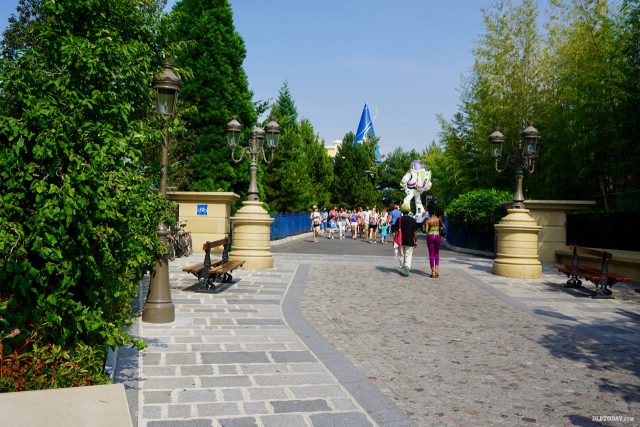 Walt Disney Studios Park, where you can literally see how far the investment went.
That feeling goes for the parks, too — this experience enhancement desperately needs to lead to some experience expansion. It's been an astonishing 20 years since Disneyland Park last saw major construction activity, for the original Space Mountain. Walt Disney Studios Park has had piecemeal additions, feeling oddly self-contained such as Ratatouille, but still urgently needs a major rethink of about half the park.
For too many years, Disneyland Paris has had to struggle by on small here-and-there projects. Some to add necessary capacity, most just to desperately add something (anything) "new" to the experience; but very few to make a calculated, masterplanned enhancement to the parks. Now that the clock has been reset and a Disney standard reattained, the horizon is wide open again.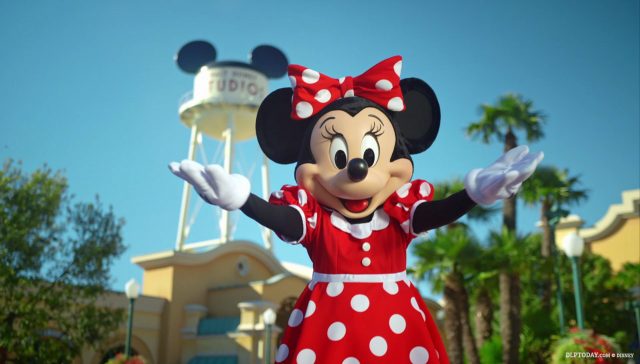 Welcoming us back to something familiar, but new.
Even when the Experience Enhancement Project sees its final lick of a paint brush or flick of a switch on a restored effect, there'll still be plenty for this resort to keep working on. But if you didn't get to experience the sparkling new "Euro Disney" in 1992, then 2017 could be the best chance you'll get.
For years, fans have heralded that opening year as the one year when everything worked just right, when the "Disney" experience was at its pinnacle. Is it time to stop repeating these romantic visions of that era? Could 2017 finally see the resort — different and evolved as it is today — shining just as bright?
—
The transformation is everywhere to be seen. The new attractions and entertainment are almost merely an added bonus. This is Disneyland Paris as it has always meant to be and should always have been.
The "sparkle" starts here — let's enjoy it.
Exclusive New Disneyland Paris "Enter the Magic" Promotional Trailer