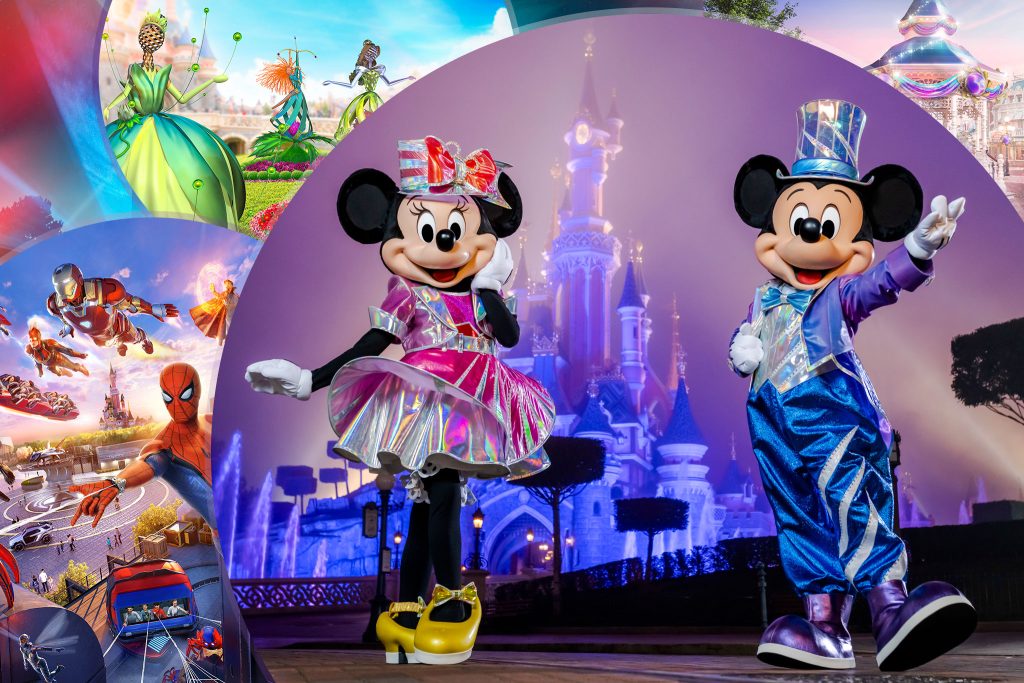 With less than 40 days to go until Disneyland Paris launches its 30th Anniversary celebrations, the resort has finally confirmed what to expect with a series of new announcements and reveals.
A big new daytime show based on Central Plaza, in front of the completely renovated Sleeping Beauty Castle, will be the main focus of the anniversary, which officially starts on 6th March 2022. Both alongside and as part of this event, a brand new theme song has been teased and shiny all-new character costumes unveiled.
Alongside reveals for 30th Anniversary food and merchandise, the resort left the only true surprise for last: a remarkable new nighttime event that will precede the nightly Disney Illuminations.
The biggest birthday gift waits, however, as Avengers Campus is finally confirmed to open as part of the 30th Anniversary, in Summer 2022.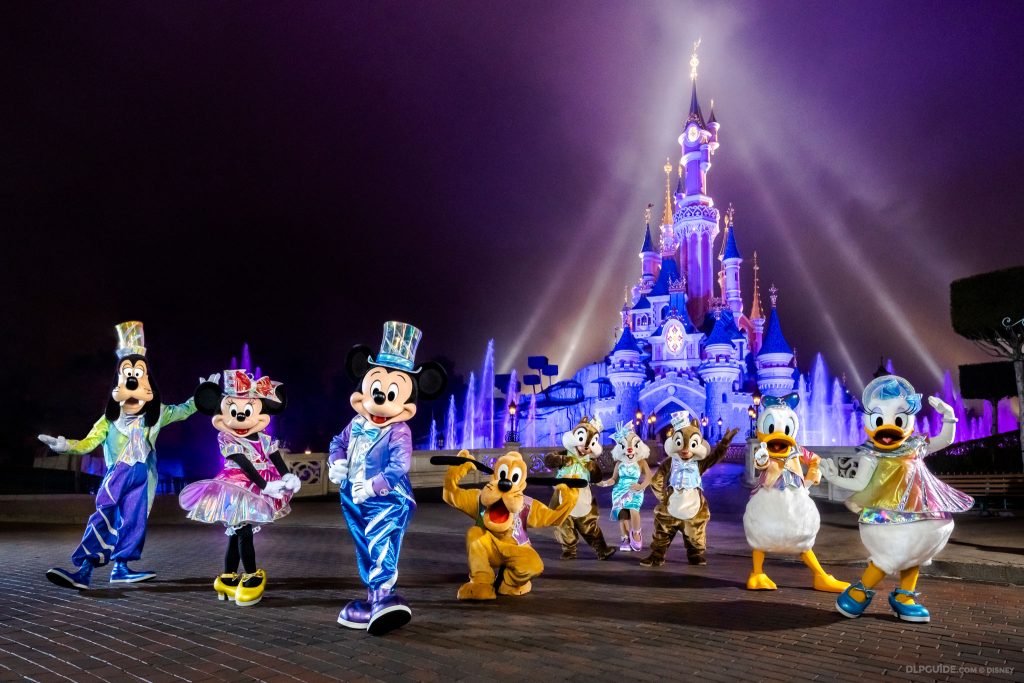 Here's Disneyland Paris' 30th Anniversary line-up at a glance: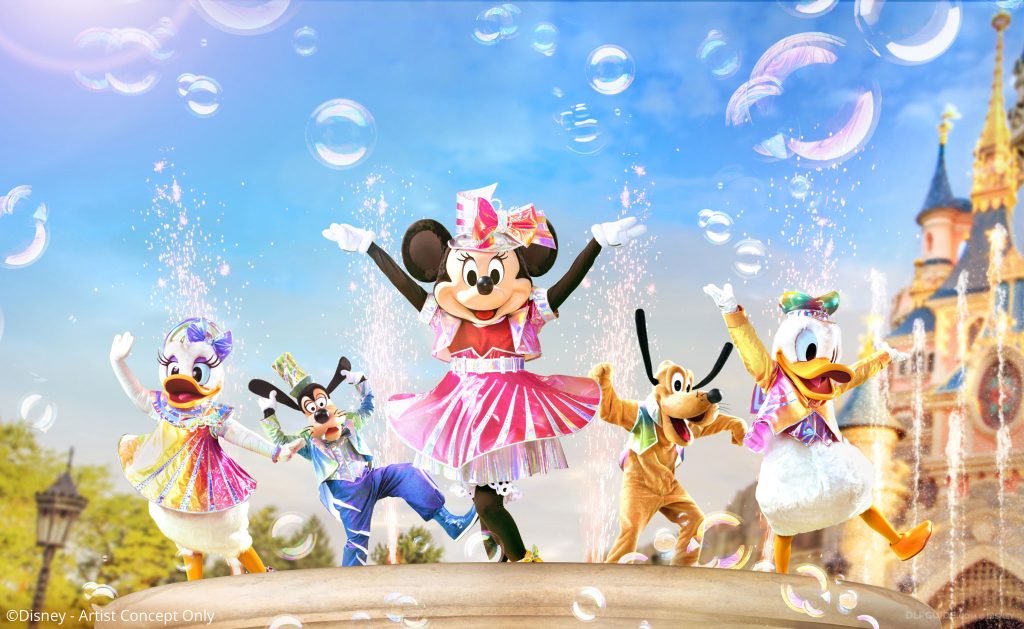 "Dream… and Shine Brighter!" is confirmed as the name of the new daytime show, seeing Mickey and friends parading along Main Street to the four performance spaces on Central Plaza. The show will feature more than 30 characters and performers, with Mickey and friends sporting their new 30th outfits.
Continuing the theme of light throughout the anniversary, the costumes will have a multi-colour iridescent shimmer with each character given a different tint. The look is crisp, modern, colourful and really quite fabulous.
"Un Monde qui s'Illumine" ("a world that lights up") is the title of the new 30th Anniversary theme song. In the live Q&A which followed today's announcements (watch back here), the directors said they knew immediately it was the song to go for, and it's not hard to see why.
With lyrics like "the future holds so much more than we've ever seen before", it's the bounce-back anthem that's pitch-perfect for these times. Anyone finally returning after what, for many, will be at least two challenging years away from the colour of a Disney park, will truly struggle not to happy-cry on hearing this.
While Disneyland Park will be decked out in the usual kind of decorations, particularly around the refurbished Main Street gazebo, a much more innovative and interesting approach to spreading a bit of anniversary freshness looks to be "Gardens of Wonder".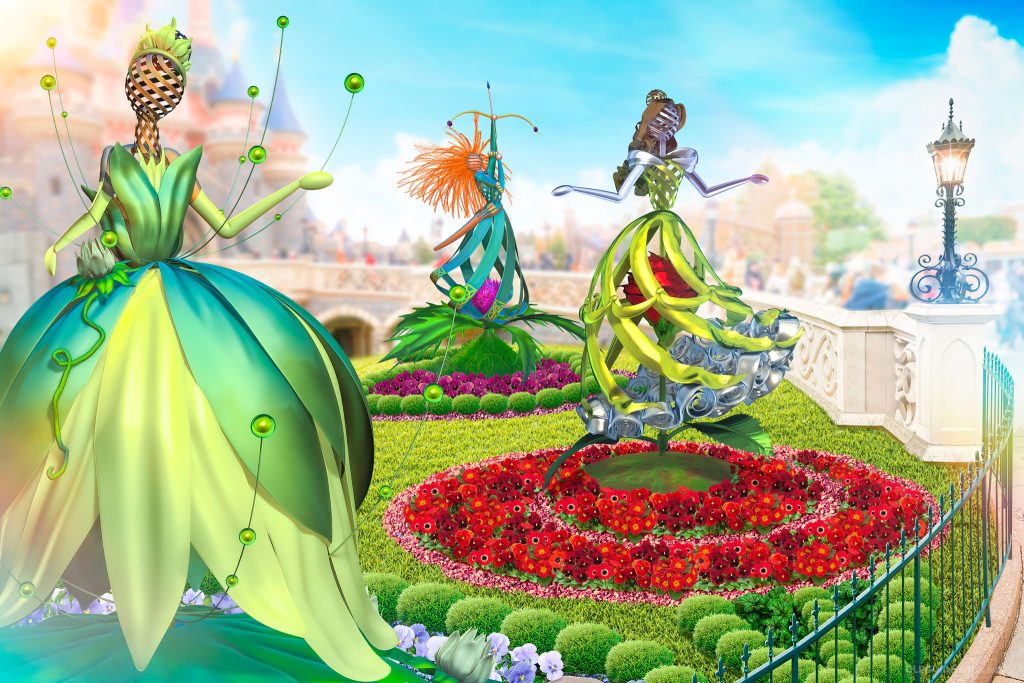 For this, expect ten new, themed mini gardens in Disneyland Park, complete with 30 moving "art pieces" — that is, artistic interpretations of Disney characters as garden sculptures. A very welcome throwback to the Festival of Flowers and Swing into Spring festivals of years gone by.
Food and merchandise sneak peeks were also unveiled without, it seems, quite so much innovation. Perhaps it's because there now seems to be a new "must have" jersey or Insta-ready shortbread biscuit pushed out for fan sites to promote every week, this segment of anniversary announcements just seems to wash over.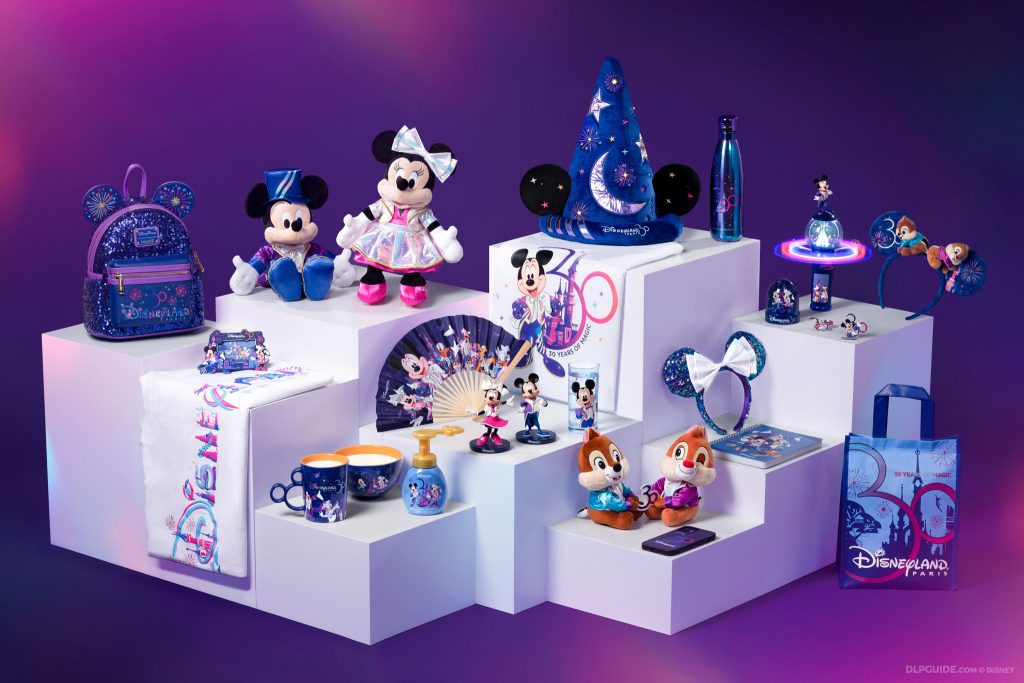 That said, the "30" logo itself is of course sublime, and the use of a familiar but updated flat castle silhouette on several items will be welcomed by Euro Disney history geeks.
Quite a rare surprise reveal (also held back as a nice Apple-style "one more thing" moment) was indeed the one more thing: something new for Disney Illuminations. But not, alas, a much-needed update to the show's own, tired and rather emotionless segments but a brand new pre-show sequence.
The genuinely big news here is that "Disney D-light", as it's titled, will be the first ever use of drone technology in a daily Disney Parks show: 200 of them, no less! The knockout moment will be forming a giant "30" logo in the sky.
If that seems a somewhat light schedule of new entertainment for an anniversary, then Disneyland Paris is incredibly (and rightly) keen for you to know that several big, hit shows will also be back.
The Lion King: Rhythms of the Pride Lands, Mickey and Magician, the still-almost-brand-new Disney Junior Dream Factory and of course Disney Stars on Parade. Looking back over thirty years of entertainment ups and downs, that's an incredibly strong and high quality lineup with plenty of life still in it.
And yet the 30th Anniversary's biggest reveal is still yet to come. Now confirmed for Summer 2022 (they'd, err, better get a move on building it), Avengers Campus will be the biggest single new attraction opening event for the resort ever, aside from the opening of the second park itself.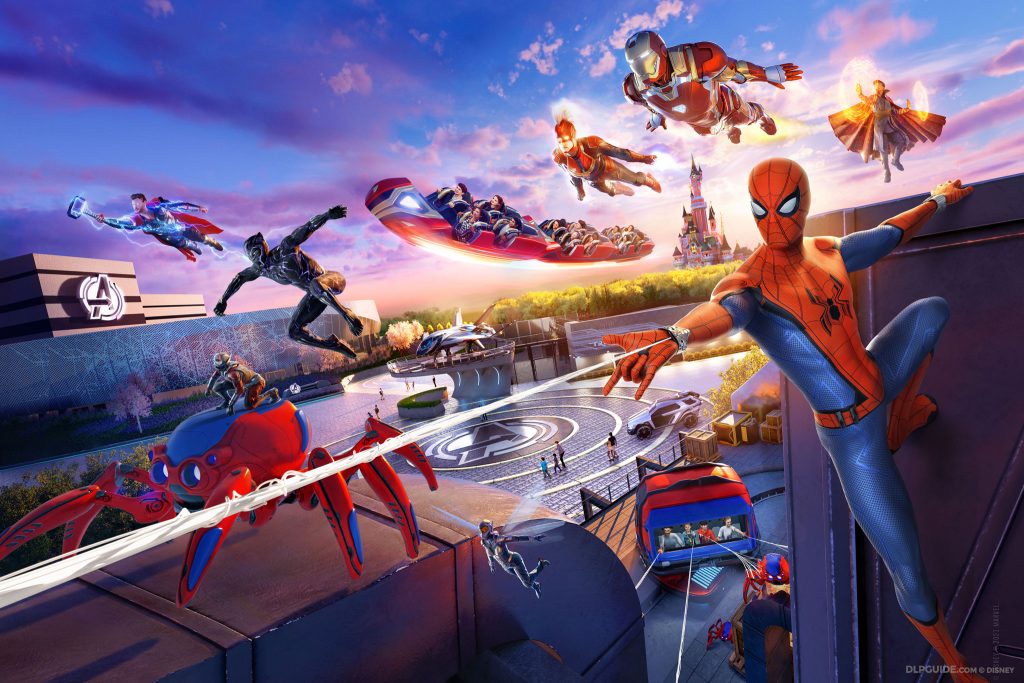 Calling this a revamp or re-theme of the former Backlot land now clearly does this project a great injustice. The Spider-Man attraction (a first version of which opened last year in California) sits in an entirely new building after Armageddon was bulldozed to the ground, while everything we've heard of the Iron Man reworking of Rock 'n' Roller Coaster starring Aerosmith suggests it really is effectively a totally new ride, using the barest bones of what went before.
Thankfully, unlike many of the park's previous half-hearted expansions, the land will also be fairly well fleshed out from the start: the Pym Test Kitchen as a brand new restaurant in the shell of Restaurant des Stars, plus a separate quick service food location, meet 'n' greet experiences and shops.
Every big five-year anniversary has felt like it heralded a new dawn for Disneyland Paris. Now, reawakening — let's hope permanently — from two unprecedented years, the future is looking bright again. Iridescent, even!
Look out for even more detail on each segment of the Disneyland Paris 30th Anniversary announcements soon.