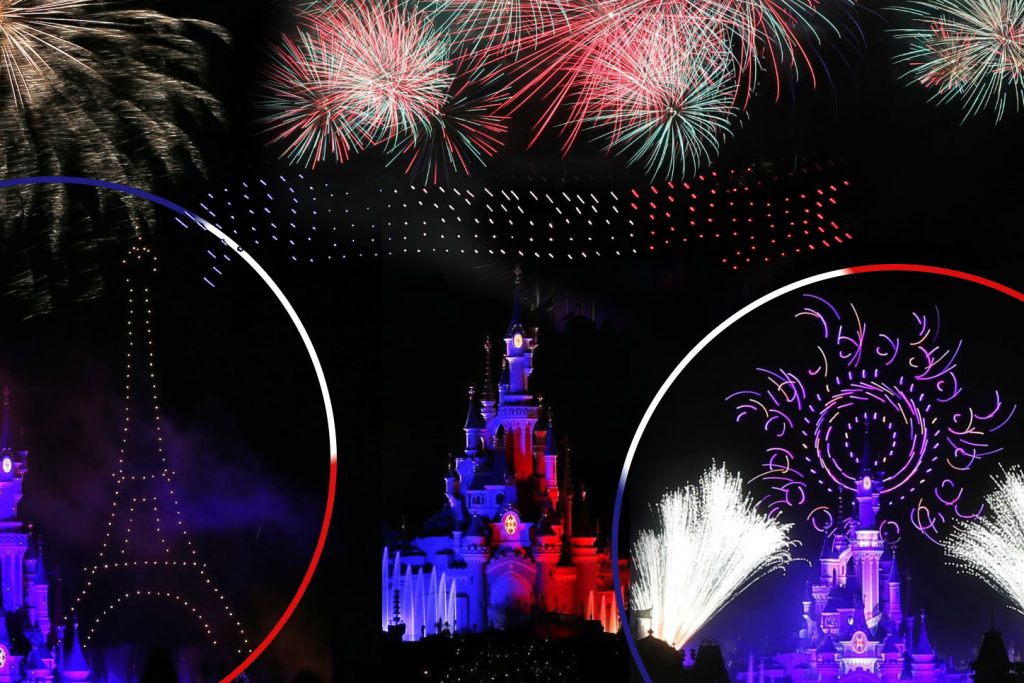 Disneyland Paris continues to expand and improve upon its use of illuminated, choreographed drones for nighttime events, with this year's brand new 14th July Bastille Day fireworks show featuring the technology for the first time.
The short Disney D-Light ceremony launched the technology for the first time in a nightly show at any Disney resort earlier this year, notably creating a huge "30" in the sky above Le Château de la Belle au Bois Dormant, to match the 30th Anniversary logo.
Just over a week ago, the synchronised drones made their Walt Disney Studios Park debut at a thrilling nighttime "Avengers Assemble moment" to mark the press launch of Avengers Campus.
Though Disneyland Paris had teased at short notice that this year's 14th July fireworks would be a brand new show, celebrating Disney and Pixar classics with French links, they didn't quite let on that it would also be the first public fireworks show to include drones.
It turned out to be one of the most spectacular nighttime displays the resort has ever seen — a stunning choreography of music, lighting, fountains, fireworks and drones.
Starting a few minutes after the end of Disney Illuminations, the magic began with drones forming a giant tricolour across the sky above Sleeping Beauty Castle.
Ten minutes of huge "big bang" fireworks — rarely seen at the park — followed, with the drones forming a giant illuminated Eiffel Tower next to the castle to spine-tingling music from Pixar's Ratatouille.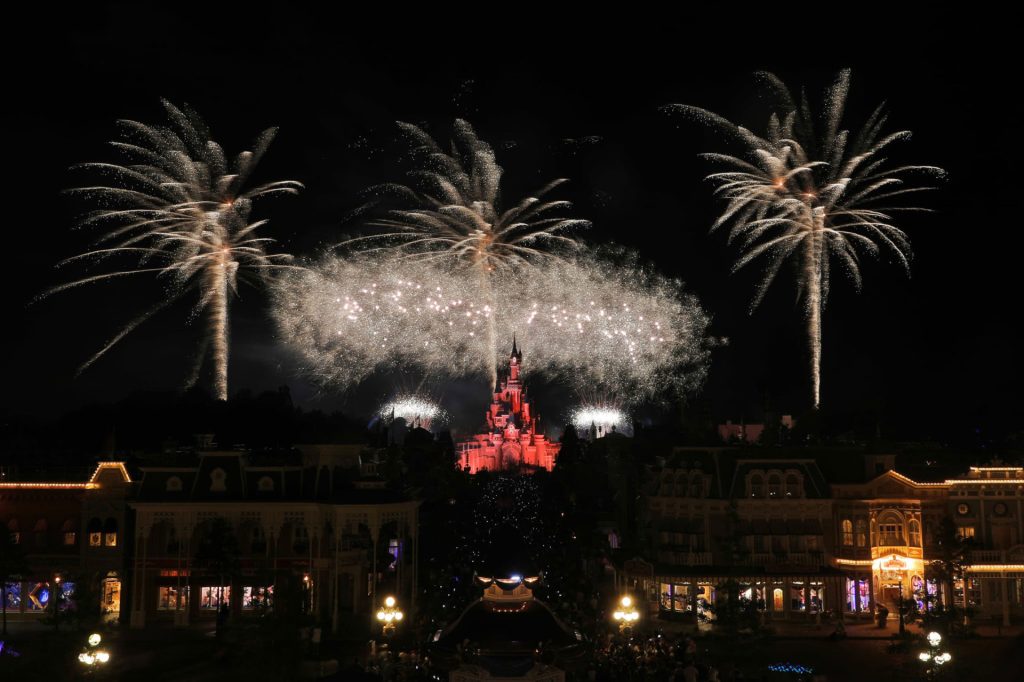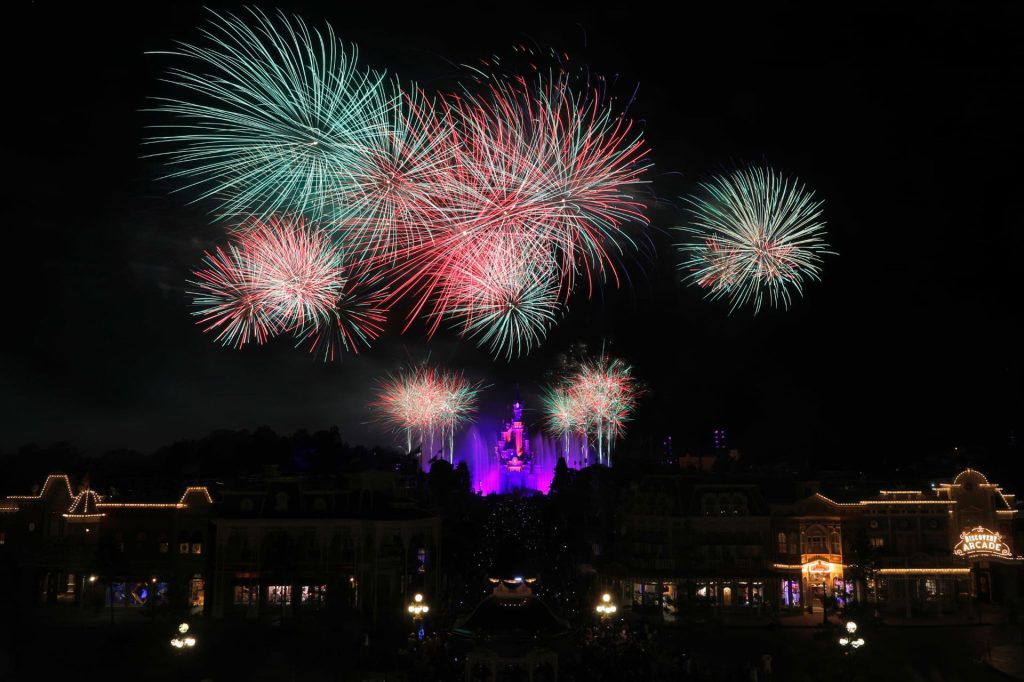 Beauty and the Beast and The Hunchback of Notre Dame naturally featured in the soundtrack too, as did The Aristocats.
"Out There" from The Hunchback of Notre Dame brought back goosebumps from the sorely missed Disney Dreams! nighttime spectacular, with golden fans erupting either side of the castle… but here, the stained glass window formed by drones in the sky.
Again recalling the 2012 show, "Be Our Guest" featured fireworks exploding from the castle itself, before these epic Bastille Day fireworks gave us one of the most jaw-dropping, sky-filling finales ever seen above Marne-la-Vallée.
Same time again next year, please?
Bonus: An excellent behind-the-scenes video looking at the creation of Disney D-Light (turn subtitles on)