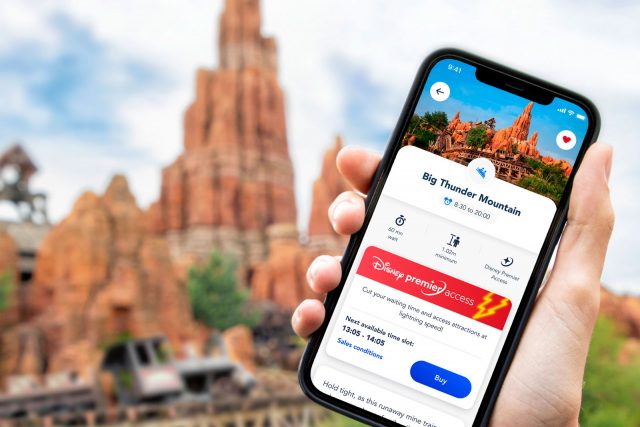 Disney's Fastpass will not return to Disneyland Paris, the resort confirms, as it launches a new, paid replacement service titled Disney Premier Access that will cost visitors up to €15 per person, per ride just to skip a single queue.
Using the official Disneyland Paris App and due to launch this summer, Disney Premier Access will offer guests the chance to secure a Fastpass-style time slot at ex-Fastpass attractions — for a hefty price.
The exact cost isn't set in stone: it will vary between €8 and €15 per person, per ride, "according to the attraction and day of visit." Upon completing the in-app checkout, guests will then be provided with a digital QR code for their party to scan at the dedicated priority entrance.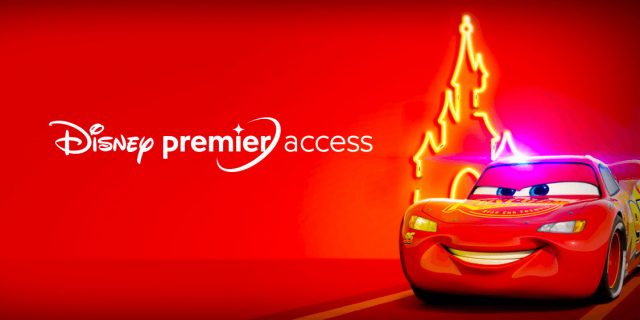 At launch, Disney Premier Access will be offered for the following attractions:
The idea of charging for this kind of queue-skipping service is nothing new and Disney has in fact been perhaps the last major theme park player to hold off from using it as an "upcharge". Though Disneyland Paris has experimented with high-priced paid VIP Fastpass and Disney Hotel Fastpass included in certain room bookings, the basic Fastpass offering has always been free, seen as a key bit of added-value to the high cost of park entry.
Charging €8 per ride is one thing, but by throwing in the complexity that this could be "up to €15" based on their own whims, Disney really risks chipping away at the important perception of "value" a day at the parks provide. Disneyland has always been priced high of course, but generally with such a high quality product that it still feels like good value. Now, what if you pay €15 for a ride on Big Thunder Mountain only to find half the effects aren't working? Or an €8 ride on Ratatouille where the ride vehicle fails to move properly?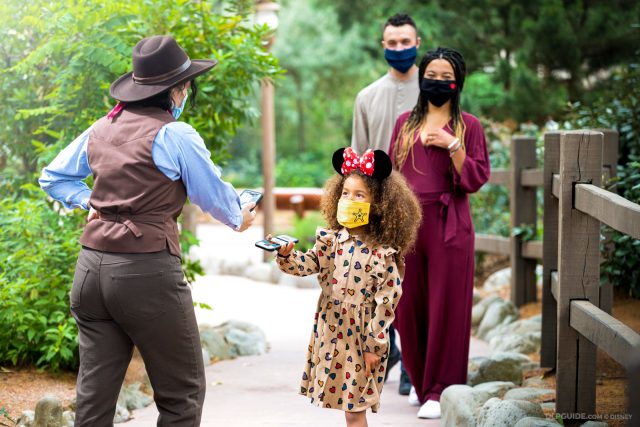 Although moving to an app-based system makes sense given the huge wastage in paper tickets of the former Fastpass system, the requirement to have a suitable smartphone (and sufficient battery charge all day) could cause problems too. For international guests, an added concern will be having to purchase Disney Premier Access passes in euros, potentially adding even more to the cost through poor exchange rates and foreign transaction fees from card issuers.
But could this actually be a good thing for those who baulk at the price? At the minute, Fastpass queues can take up as much as half an attraction's entire capacity. There will, surely, not be that many people taking up this extortionate Disney Premier Access offer, especially for repeated rides, so that actually means more capacity for each attraction's regular queue line. So, even if you don't pay, you might now have a shorter wait.
As fans of the other Disney resorts watch in horror at Paris' brutal scrapping of free Fastpass and wonder how long it'll be before their parks follow suit, it's worth noting that Disneyland Paris isn't the guinea pig here: Shanghai Disneyland has been operating a similar paid system with exactly the same Disney Premier Access name for a few years already, including paid access to reserved entertainment viewing areas.
With the "Premier Access" brand also applied to early-access movies on Disney+, it's surely, sadly only a matter of time before it replaces Fastpass worldwide altogether. Where it might lead next (paying simply to access certain attractions or characters?) is a whole other question.
Standby for the return of Standby Pass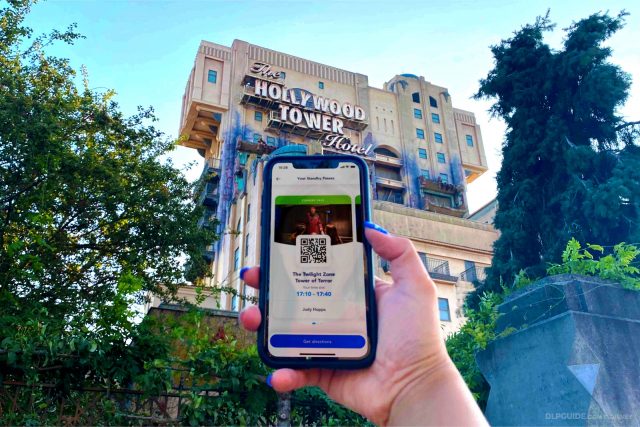 At the same time, Disneyland Paris has announced another, totally separate, virtual queuing system trialled last year will now become the norm. Standby Pass will be activated only at certain times for certain attractions, allowing people to wait virtually, outside of an attraction's queue line, for at least some of the time.
The idea is that when an attraction hits say, a 30 minute wait, the system will be activated and guests then need to reserve a Standby Pass using their app to return to the queue at a later time. This means that rather than waiting perhaps an entire hour just stood in a queue line, you'll only actually stand in line for half that time.
When it was first introduced last year as a way to help physical distancing in queues, it ended up having the opposite effect as guests bunched around the busy entrances to attractions like Big Thunder Mountain, confused about how to actually access the ride.
While a good idea on paper, the actual implementation (and education for guests) required will no doubt be a headache for Cast Members on the ground. Before using the service, you need to download the app, register a Disney account and register each of your park tickets. Reserving a Standby Pass can also only be done once you're inside the parks. And when it's activated, having a QR-code Standby Pass is the only way to get into the queue.
The stop-start nature of the Standby Pass suddenly being "activated" at certain times will also make a day in the parks so much more complex to manage, even if the days of hearing that area music loop around for the second time might be over.
More app-based "enhancement"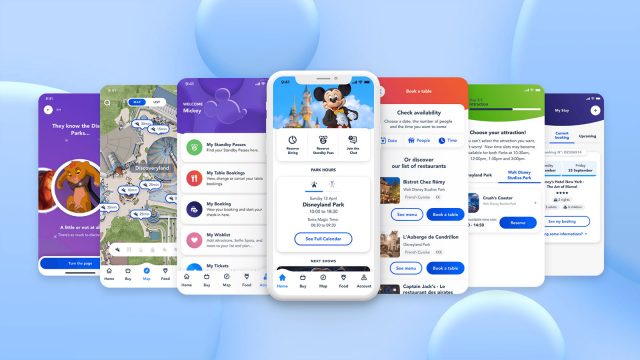 Perhaps sensing the inevitable online backlash which followed this announcement, Disneyland Paris packaged up the news with a few other digital updates.
At Disney Hotels, a new Online Check-in feature is confirmed, allowing guests to start registration from their phones and get a text message when their room is ready, reducing waiting times. The feature is already available at Disney's Hotel New York – The Art of Marvel.
Meanwhile the Disneyland Paris App will also offer a Food Hub with the ability to search and book Disney-operated restaurants in a few taps, something which has been trialled for a while but will now become available as standard.
Finally, the online registration system for park entry is confirmed to be here to stay for all ticket holders (and Annual Passholders) without a ticket that's already dated. For the resort, this presumably provides them which much better data to plan for guest demand, but does add another layer of complexity for guests to simply get into the parks.