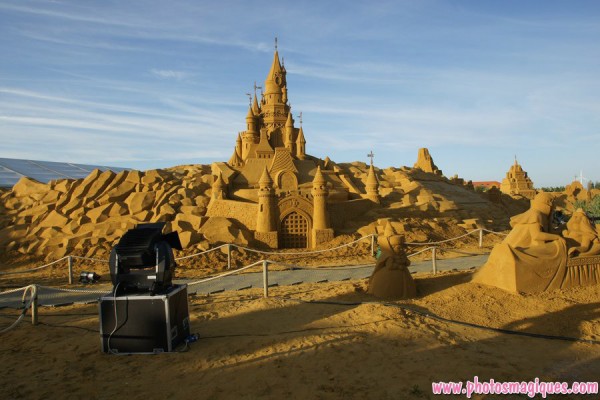 Forget faith, trust and a little bit of pixie dust. It took 20,000 tons of sand, eight weeks and a team of skilled artists from around the world to move the most famous landmarks and characters of Disneyland Paris to the Belgian coast for one long summer. From Le Château de la Belle au Bois Dormant to The Twilight Zone Tower of Terror and Space Mountain, all the favourites have been recreated out of nothing more than sand and water. A world-first tie-in to promote the Magical Moments Festival, they're now on show taking over the whole Sand Sculpture Festival in Blankenberge until 12th September.
Some of the most impressive sculptures are housed inside a giant temporary marquee, such as City Hall, Walt's restaurant and Main Street Motors; all stunningly detailed recreations that you can walk right up to. The jail scene from Pirates of Caribbean is recreated with a wonderful likeness for the key-carrying canine — and even an early appearance from Jack Sparrow!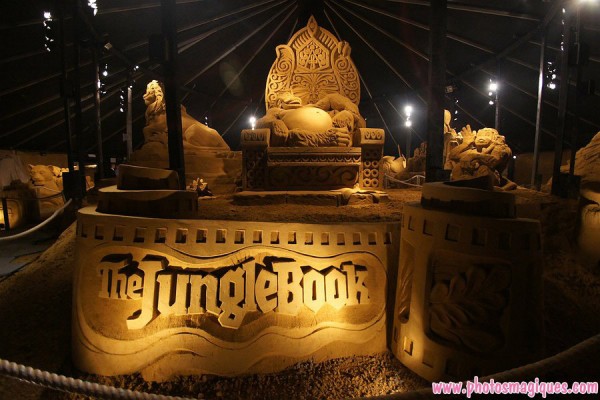 Beyond the resort landmarks, there are numerous lifelike character sculptures from Snow White to Tangled and almost every film in-between, with a special section for Pixar characters. A short "making of" film on the festival's website gives a look at the work that went into the project. Our friends at Photos Magiques donated more than 400 Disneyland Paris pictures to help the sculptors refine their works. Head over to their Facebook page to see the full gallery of the finished exhibition from Friday's special launch event… and don't make any sudden movements!