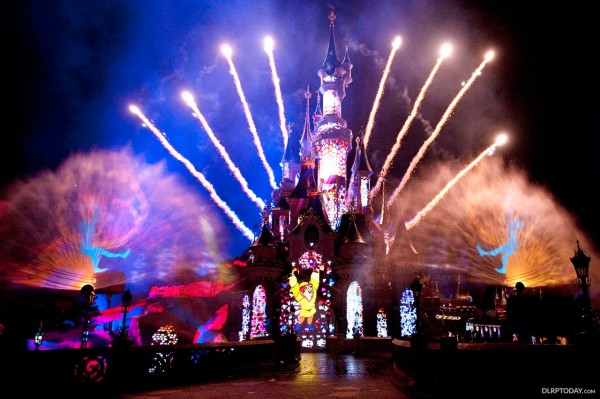 Disneyland Paris has confirmed that a special Bastille Day fireworks will take place this Saturday, 14th July, beginning just five minutes after the end of the regularly scheduled performance of its new Disney Dreams! nighttime spectacular at Disneyland Park.
The French National Day, more commonly known simply as le quatorze juillet in France, falls on a Saturday this 20th Anniversary year, meaning the resort can no doubt expect bumper crowds for the occasion. Unlike previous years, where the regular fireworks event such as The Enchanted Fireworks has taken a one-night break with a special show in its place, this separate fireworks show will provide two nighttime spectaculars in one night, not to mention the seasonal return of Disney's Fantillusion.
If the 22-minute Disney Dreams! remains scheduled at its regular time of 11pm, required due to the late sunset at this time of year, that means the special Bastille Day fireworks won't begin until almost 11.30pm. It remains to be seen if the one-off show will be as grand as previous years or a cut-down pyrotechnic "encore" in light of the preceding spectacular. Could the newly-installed fountains, water screens and projectors around the castle be utilised? No word yet.
Though the related World of Color show in California has been given special scenes for holidays and film releases, the show's creator Steve Davison was clear to state during our Q&A event earlier this year that Disney usually prefers to leave such shows for at least a year before adding new segments, to allow everyone to see the original show. Today's tweet from Disneyland Paris seems to state the 14th July fireworks are a separate event and not a modification or even encore to the show.
Nevertheless 'Disney Dreams!' itself is already very patriotic towards France, with its Beauty and the Beast, The Hunchback of Notre Dame (pictured above) and Ratatouille scenes coming in quick succession all with French lyrics, settings and characters. This Saturday night at Disneyland Paris looks set to be more "patriotique" than ever!