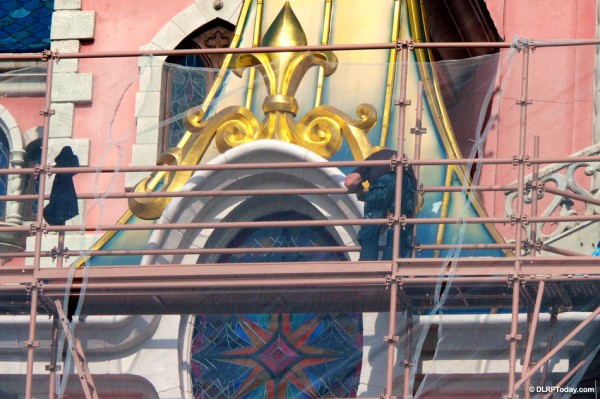 Increased revenues from the Parks, Hotels and Disney Village failed to outweigh the extra investment pumped into maintaining those assets during the past year, Disneyland Paris has recorded in its Fiscal Year 2011 Results, leading to a net loss of €64 million. Though these Resort operating revenues rose by €60m to €1,275.2m, they couldn't make up for an increase of €42.3m in direct operating costs to pull Euro Disney SCA, the operating group behind the resort, out of a net loss. As CEO Philippe Gas comments, "This past year we further invested in enhancing the overall guest experience, by introducing longer park operating hours, adding new entertainment and improving the appearance of our guest facing assets. Although these investments increase our costs, they are critical to maintain our long-term attractiveness as Europe's number one tourist destination."
Numbers are made to look worse, year-on-year, by the exceptional €47m sale of the land beneath the Val d'Europe shopping centre last year, which also affected Third Quarter 2011 results. Had this not taken place, rather than losing "just" €45.2m in 2010 the company would have seen a €92.2m net loss last year. Considering the heavy operational investment leading up to the 20th Anniversary and the lack of new attractions, the resort perhaps didn't fare too badly in 2011. In fact, the figures which remain strikingly positive are those for visitor numbers. Park attendance rose to a new record of 15.6 million visitors, while hotel room occupancy grew back up to 87.1% from 85.4% last year (it was at 87.3% in 2009). Average spending per room also increased by around €10 to €219.74, no mean feat given the economic climate across Europe and continuous special offers.
But, as ever, the challenge for Disneyland Paris remains turning these strong numbers into a profit on the bottom line. €123 million in borrowings was reported to have been paid back this year, but if the resort can't turn a profit on 15.6 million visitors, will it ever climb out of its estimated €2 billion debt? Was the heavy investment in refurbishments this year a one-off, or just the level of rolling investment the resort should be putting into its parks and resort all the time? And if visitor numbers rise again for the 20th Anniversary, will that translate into a profit, or will grand plans for the new nighttime spectacular (etc) — and the longer opening hours required to present it — outweigh the gains yet again?
Speaking of which, the report finally confirms: "In April 2012, Disneyland Paris will launch the celebrations of its 20th Anniversary. A number of brand new experiences await guests, including Dreams, a night-time show with classic Disney storytelling and the latest technical special effects."
Perhaps the greatest special effect Dreams can pull next year is that, come November, Euro Disney SCA inches into a profit. That'll take more than faith, trust and pixie dust.