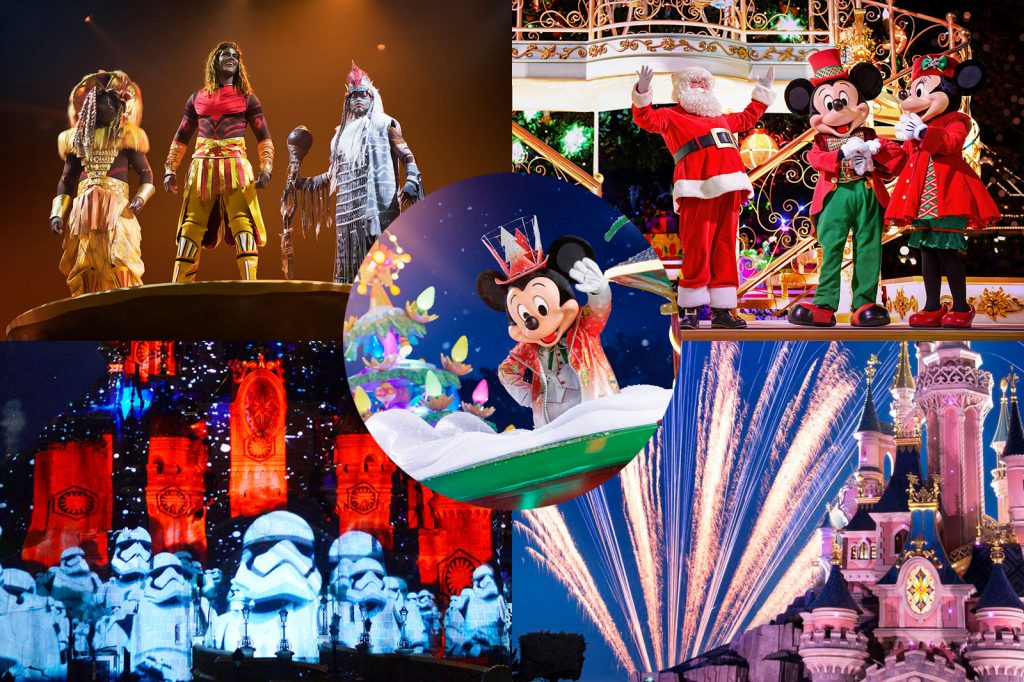 It's been a long wait, but now a crucial part of the Disney park magic is returning: Disneyland Paris has confirmed full parades, a nighttime spectacular, fireworks, shows and seasons will return to normal operation over the months ahead.
Following the recent announcement that The Lion King: Rhythms of the Pride Lands show will be returning from this coming weekend, a complete schedule has now been published for the return of Disney Stars on Parade, Disney Illuminations nighttime spectacular and even a brand new Christmas parade.
The usual bonfire celebrations will even still go ahead, despite being largely targeted at the UK visitor market which still has a long way to go to recover to pre-Covid levels. Sans bonfire, it'll simply be titled Mickey's Magical Fireworks and will take place in Disneyland Park rather than over Lake Disney, making it quite an occasion as the first time to see fireworks over Le Château de la Belle au Bois Dormant in over 18 months.
While a full Halloween parade won't happen this season, some additional individual floats will be making appearances along the parade route for the busiest period of Disney's Halloween Festival.
Here's the schedule in full:
It's to be expected that Disney Illuminations and Disney Stars on Parade will return to normal daily operation from these dates. No ongoing schedule has been announced for The Lion King: Rhythms of the Pride Lands, but it's expected to be daily too, for now.
However, things may well change again when the Disneyland Paris 30th Anniversary rolls in on 6th March 2022. Nothing has yet been confirmed for the anniversary, but since the resort has launched new nighttime spectaculars at both of its previous major anniversaries, could this (some may hope) be something of a final encore for Disney Illuminations?
One final key point, which Disney hasn't explicitly mentioned with today's announcement: the return of the nighttime spectacular, with its all-important projection mapping on the towers and turrets of Le Château de la Belle au Bois Dormant, confirms that the castle's major restoration is on track to be completed by the end of 2021, marking an end to the scaffolding and themed tarps which have encased it all year. Even more reason to celebrate!