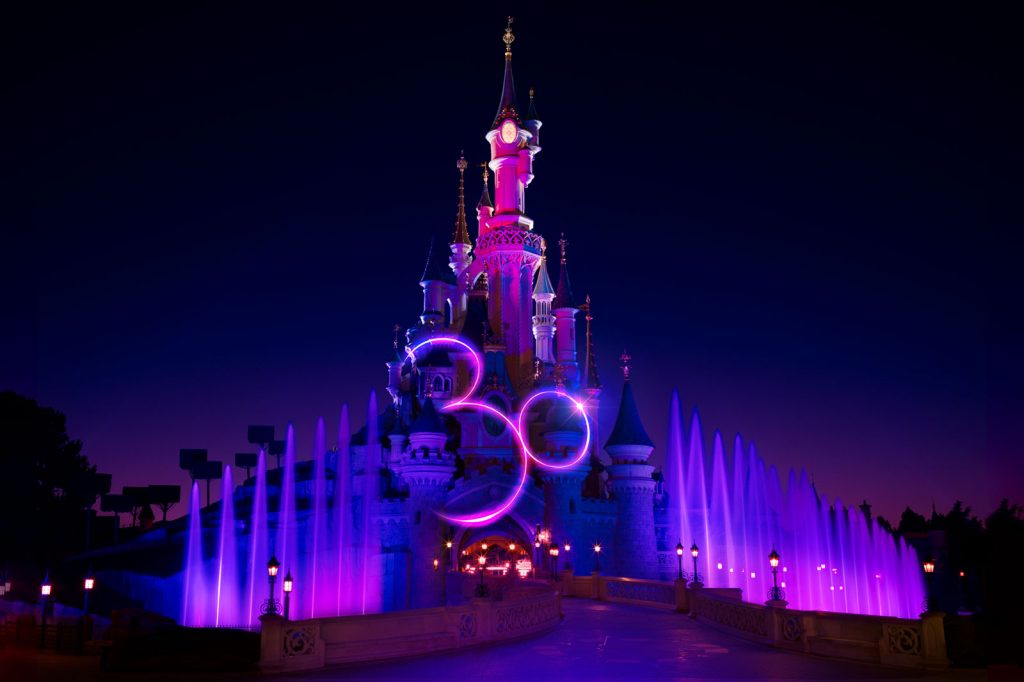 Disneyland Paris has confirmed its 30th Anniversary celebrations will begin in just six months' time: on 6th March 2022. The resort's 30th Anniversary logo has also been published for the first time.
Featuring the number '30' cleverly styled as an abstract Mickey Mouse shape, in colours of blue and magenta, the logo is perhaps the most pared-back of any Disney resort anniversary to date.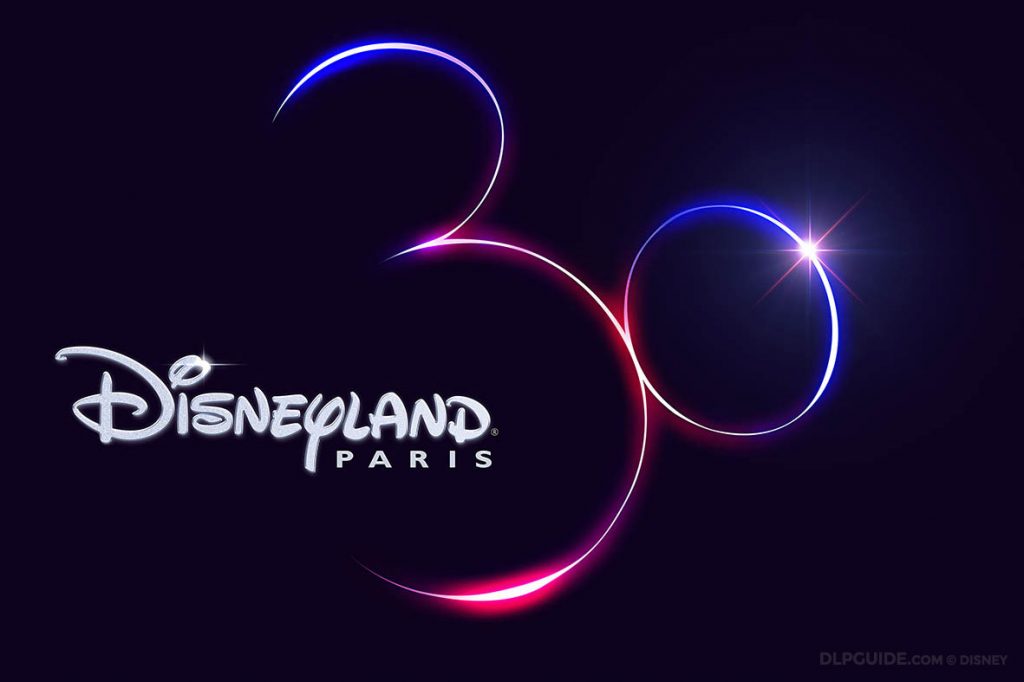 Not a moment too soon, the resort confirms the celebration will exist for a start — hooray! — and also that it will begin almost a month earlier in the year than previous anniversaries and on a Sunday, 6th March 2022.
Also released is a video trailer, featuring the characters tracing out the beam of light that eventually forms the logo.
Nothing else about the 30ème Anniversaire has been confirmed as yet. No word on new entertainment, attractions, or anything else. But that's it — it's coming, bring it on.
What do we really know so far about Disneyland Paris' 30th?
Although they have acknowledged it's under construction, Disneyland Paris have yet to tease a date for Avengers Campus. But clearly, the complete reimagining of Backlot at Walt Disney Studios Park will be completed and opened to the public sometime in 2022 and will be a key element of the 30th Anniversary.
This effectively whole new land will bring a brand new attraction (Spider-Man) and one thoroughly reskinned (Iron Man), plus shops and two new restaurants. It'll be the biggest attraction opening event at the resort in years — since Walt Disney Studios Park opened its gates, in fact — so 20 years!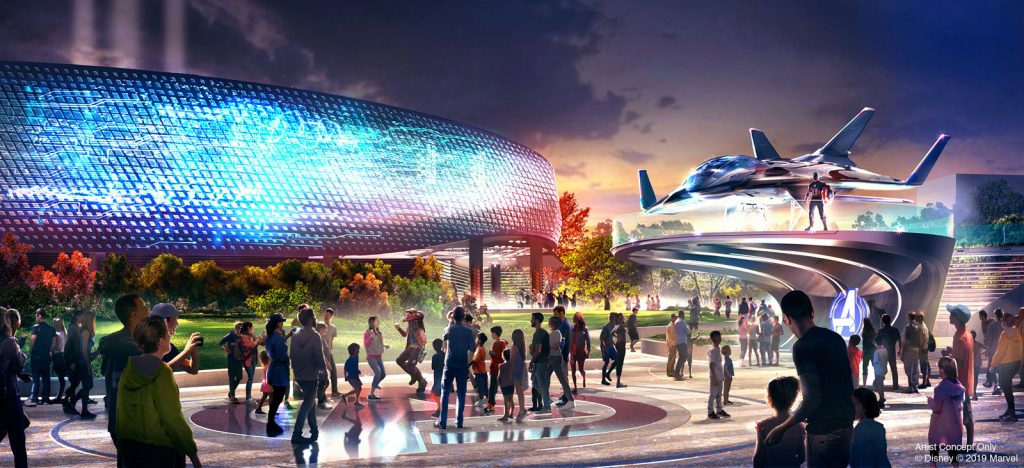 Also on the future schedule is the re-opening of the refurbished Disneyland Hotel. Currently closed completely to guests, the hotel will have completely refreshed rooms, restaurants and guest areas with more of a specifically fairytale (but still Victorian-ish) theme than the general Disney Victoriana previously. Rumours are suggesting this won't be until 2023, but we all know Disney resort anniversaries last at least 18 months now, right?
Big unknowns (publicly, at least) are the entertainment: will Disney Stars on Parade and Disney Illuminations return and continue into the 30th? After all, they were only launched at the 25th Anniversary, replacing the "just" five-year-old nighttime spectacular and parade of the previous 20th Anniversary, and have missed out on a year of operation thanks to the pandemic.
While Disney Stars on Parade could arguably have a good deal of life still in it, especially if the resort invested in a new float or two, it's the nighttime spectacular which surely needs a fresh dose of imagination.
Disney Illuminations never seemed to capture hearts or minds anywhere near as much as its predecessor, Disney Dreams!, whose run always felt somewhat cut short.
Disneyland Paris should either bring back one of those two (well, Dreams, obviously) with a completely brand new set of scenes, or invest in a whole new show with the emotion Illuminations was missing.
So as a whole, we really actually don't know much about the 30th Anniversary at this stage. Which is quite refreshing, in a way. Will Disneyland Paris be able to make it feel as "big" as the previous three anniversaries, with the pressures of the pandemic? Or could that, in fact, push them to invest in making it the best yet?
The resort will certainly be hoping for a huge rebound in guest numbers for 2022. And at least, with the Avengers Campus opening all but confirmed, we know it'll be pretty super in one regard.