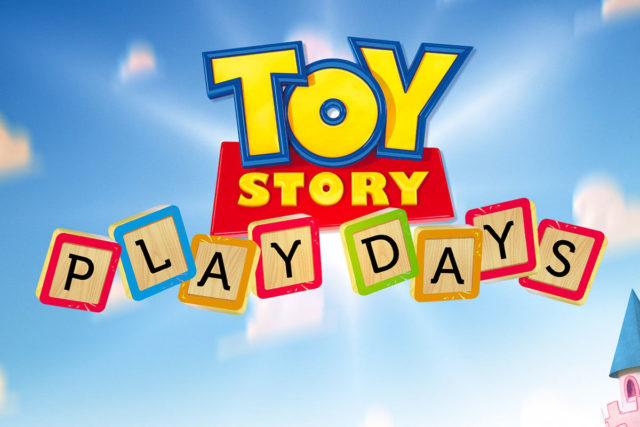 For eleven days from 18th to 28th June, Walt Disney Studios Park will be hosting a mini-festival celebrating Pixar's greatest stars during Toy Story Play Days.
Centred around the existing Toy Story Playland attractions and timed to coincide with the release of Toy Story 4, we'll get to see an increased character presence around the park, a preview of the new movie, exclusive merchandise, unique dining treats, and an app-based treasure hunt.
Bo Peep is back
Not just in the fourth instalment of the Toy Story franchise but at Disneyland Paris, too: not since the Toy Story parade which accompanied the release of the original film in 1995 has Bo Peep had any major presence in the parks.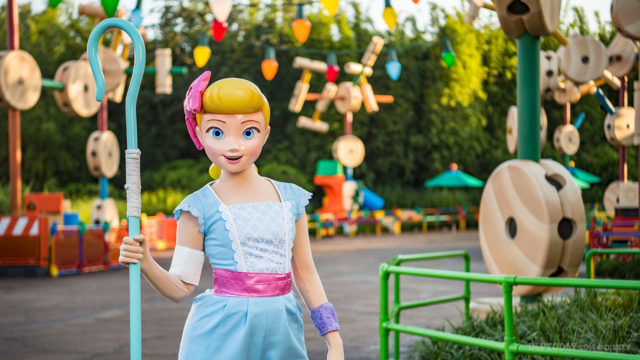 Now she's back, with her updated appearance as recently revealed by the Disney Parks Blog, visiting Toy Story Playland at Walt Disney Studios Park exclusively during this event. Even more unusual, she'll be sharing the spot with Woody — almost no Toy Story characters have ever done scheduled meet 'n' greets actually inside the land since its opening, so this will be quite a treat for character fans.
Meanwhile, Jessie and Buzz Lightyear will be over at Toon Plaza beside Crush's Coaster.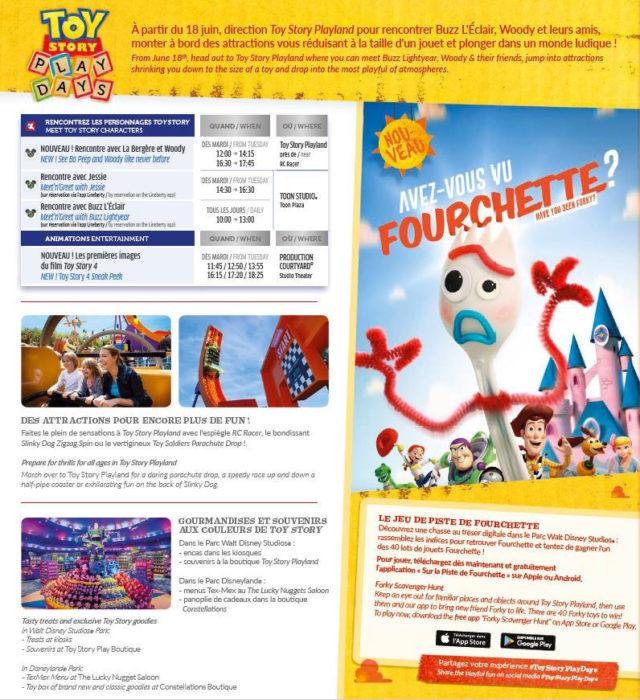 Forky's Scavenger Hunt
The cobbled-together Toy Story 4 character many are yet to accept as a "real toy" and part of the familiar Slinky Dog, Hamm and Rex universe will have his own treasure hunt app allowing you to "bring him to life" by scouting out certain familiar places and objects around Toy Story Playland.
There'll also be a chance to win one of 40 prizes from the app, available on the Apple App Store and Google Play "soon".
Toy Story 4 Sneak-Peek
A familiar filler attraction for each new Disney movie release in the American Disney parks, the new movie will be teased with a short preview and "exclusive content" playing six times a day in the vacant Studio Theater.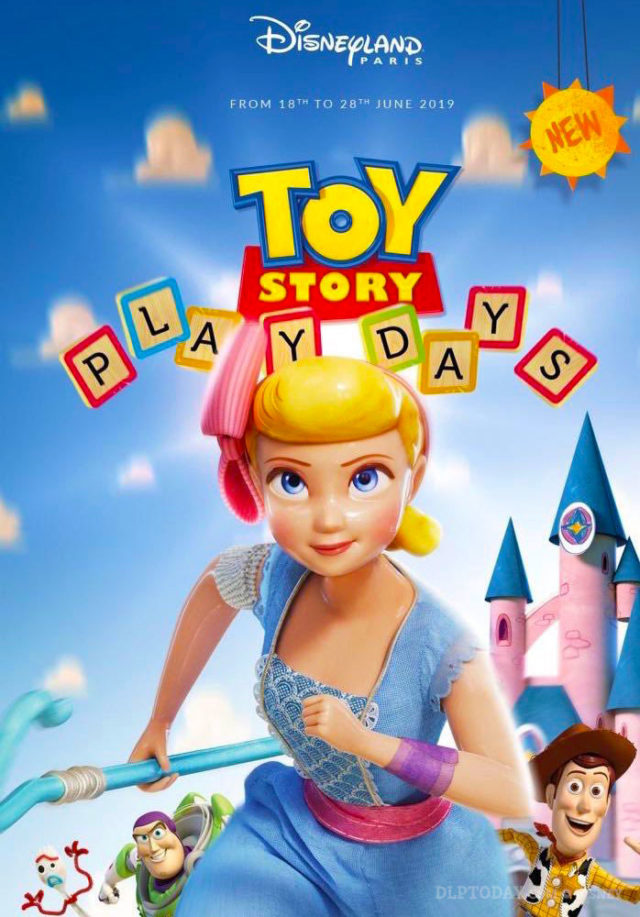 Add in the tempting Toy Story treats expected to arrive in some of the park's food carts (the big question: will there be sporks?!) and some "exclusive merchandise" and… that's it. But this is rather new territory for Disneyland Paris, albeit taking it back to times old.
The big animated releases of the 1990s were always cause for much celebration at the resort, with promotional tie-ins, seasons and even whole parades devoted to them. Now we're starting to see so much more of this kind of synergy with Disney's movie releases, keeping the resort feeling right up to date and much closer under Disney's own wing.
There's something called the "June gap" for garden flowers, but by putting the focus on Andy's backyard for these eleven days, Disneyland Paris will also be neatly filling the gap between Marvel Season of Superheroes and The Lion King and Jungle Festival, due to start on 30th June.