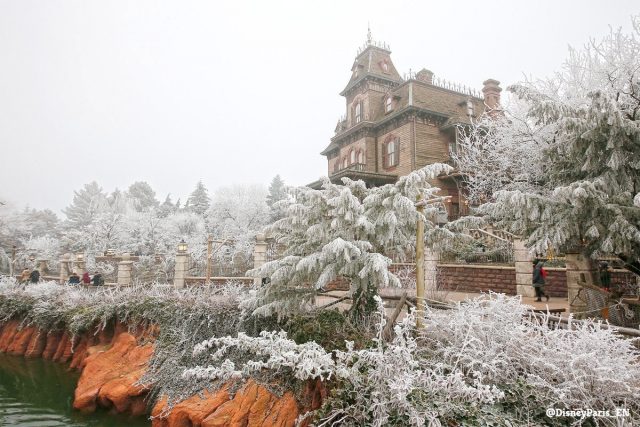 This New Year weekend saw the lands and attractions of Disneyland Paris shrouded in an eerily beautiful white glaze of frost and freezing fog as 2016 gave way to 2017: the Disney magic as you've perhaps never seen it before.
One of the really unique aspects of Disneyland Paris amongst its Disney Parks & Resorts cousins is the way it truly feels the full forces of all four seasons.
By not being stuck in a kind of suspended animation of blue skies and succumbing to all kinds of weather, it really makes the worlds and lands within feel even more alive — even if some of the more tropical scenery looks a little odd under ice.
From the many amazing, frosty Disneyland Paris photos shared on Twitter over the past few days, here are 19 of the best.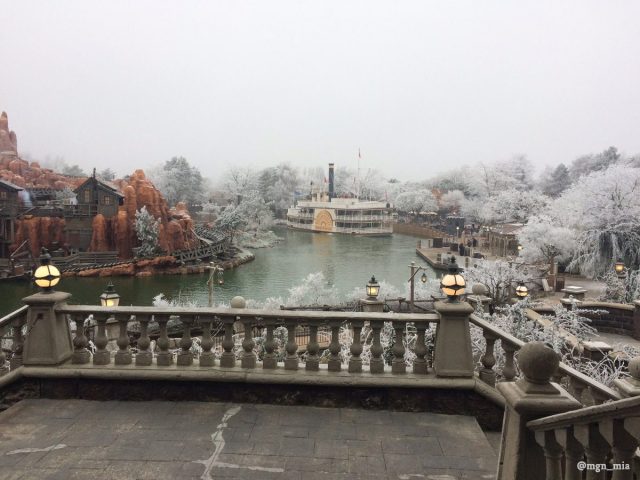 — @mgn_mia
This photo of Disneyland Railroad Frontierland Depot under heavy grey skies with daylight fading is fantastically atmospheric:
When fog combined with the frost, some of the most spectacular and widely-shared images were captured by David Goebel, a graphic designer and artist at Walt Disney Imagineering Paris. Everything down to the spider webs at Phantom Manor frozen briefly in time:
A follow-up that evening didn't disappoint — the Molly Brown riverboat lighting her way through thick blue fog on the Rivers of the Far West:
Not exactly the kind of hospitable weather we normally desire for watching parades and riding runaway mine trains, but a stunning and unique time to experience Disneyland Paris all the same!