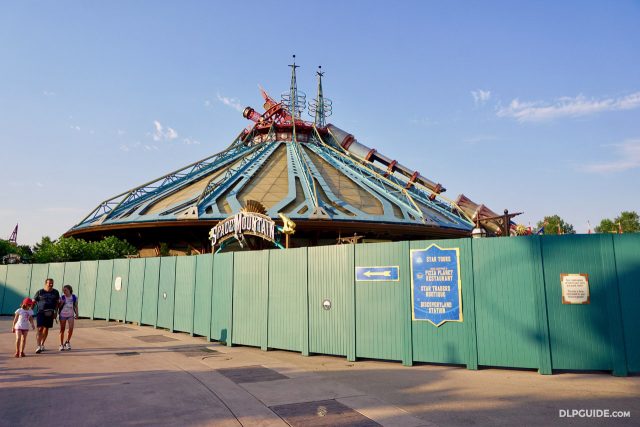 It's something of the end of an era at the resort today, with a thudding changing of seasons as four major Disneyland Paris attractions go under refurbishment or temporary hiatus to return later this year — some of them vastly different.
Re-opens: Spring 2017
Yesterday, the iconic 1995 thrill ride saw its last (even vaguely) Jules Verne-inspired blast off — for the foreseeable future, anyway. Though the original "From the Earth to the Moon" backstory was sadly lost already in the previous 2005 reworking, the next iteration looks set to throw any semblance of cohesive storytelling out so brutally it's like it's been fired from the Columbiad Cannon itself.
Star Wars Hyperspace Mountain: Rebel Mission is due to take its place when the ride re-opens — either in May 2017, if you believe one page of the official website, or 8th April 2017 precisely, if you believe its own refurbishments calendar.
So far, the "Rebel Mission" subtitle seems to be optional depending on wordcount and what mood whoever writes the creative text is in (or maybe the word "Mission" in an attraction title is actually a secret Walt Disney Imagineering beacon to say "we've got a bad feeling about this"?)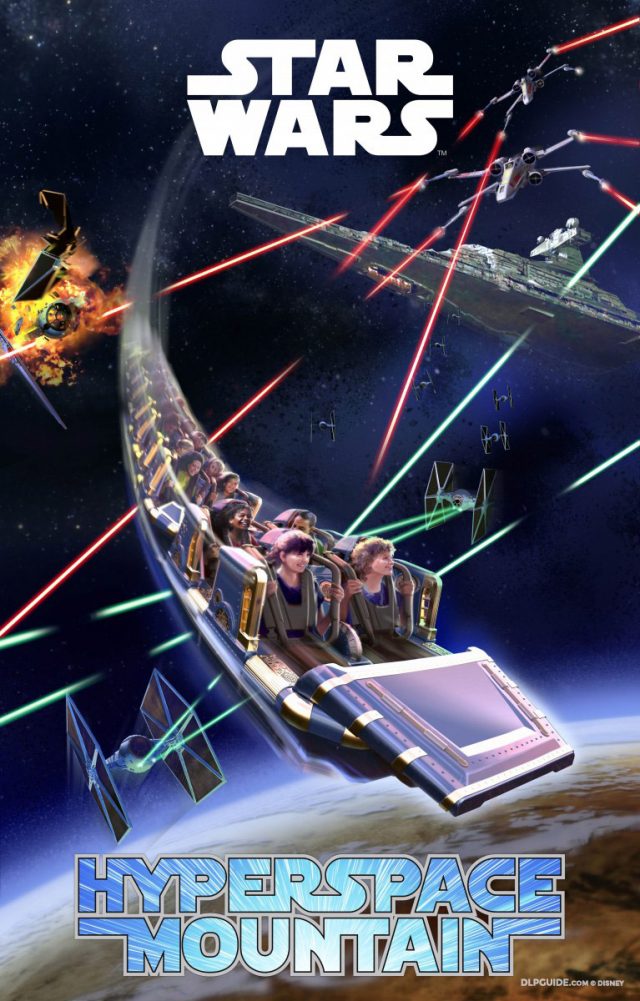 Re-opens: July 2017
This is the day you will always remember as… the day the final Jack Sparrow-free Pirates of the Caribbean ride in the world succumbed to the allure of that four (soon to be five) movie franchise. The 1992 attraction finally closed yesterday for the major makeover that has been working its way through the rumour mill for over ten years.
Back in June 2015, Disneyland Paris announced: "Captain Jack Sparrow will join the attraction along with a few surprise characters. The whole pirate crew will be brought back to life with new lighting and re-mastered audio. New effects – mainly for the hurricane scenes and treasure room – will be added for a totally immersive experience."
Expect the work to bring the attraction rather more in-line with its more standard American cousins and their Jack Sparrow animatronics than the bells-and-whistles Shanghai version (with its rotating boats and IMAX-style projection effects) — but could we still be in for some surprise exclusives or upgrades to certain effects on top of that?
Take a final ride on the original attraction now:
Re-opens: 8th April 2017
If we hold Disneyland Paris to its word, "3 new scenes will be unveiled to deliver even more Disney magic."
But recent rumours haven't been so confident, suggesting this now relatively short three-month closure until 8th April 2017 won't see the Cars, Star Wars and Marvel additions rumoured for its original scenes. These franchises were said to replace the likes of Dinotopia and Reign of Fire with movie tie-ins that guests… well, actually recognise.
Watch this space. Meanwhile, remind yourself just how much this attraction needs a major revision to make it the unmissable E Ticket it should be:
Returns 18th March to 3rd September 2017
The beautiful, award-winning Walt Disney Studios Park stage show drew its inaugural season to a close yesterday, having premiered on 2nd July 2016.
Perhaps the only downside to having such a big and technically challenging production replace Animagique is that it seems it'll be subject to these periods of hiatus for changeovers of cast and crew. This leaves the park an attraction down — and perhaps its best attraction at that — for over two months.
While the upcoming Season of the Force will add a major distraction, it'll also hopefully draw unprecedented winter crowds to the second gate — guests that will miss out on the wow of this "unmissable" show. It'd be welcomed if future breaks could be timed better and shortened significantly — a few weeks would be more acceptable.
If you've sadly missed the show or want to relive its first season, save our full show video to your watch list:
Frozen Sing-along will at least continue through until 26th March this year, providing a stage show, of sorts, between the two parks.
Meanwhile, yesterday also saw the last day of Disney's Enchanted Christmas.
While the season of course returns again from November this year, the coming of new 25th Anniversary events promises a slightly altered programme.
At the very least, we've quite likely seen the last performance of Disney Dreams! of Christmas. If the new Disney Illuminations nighttime spectacular follows a similar schedule to its predecessor, it'll run throughout its whole first year with no seasonal edition — but nothing is confirmed yet.
Relive Disney Dreams! of Christmas any time with our full show video:
Check Attraction Closures for the months ahead on our Calendar.