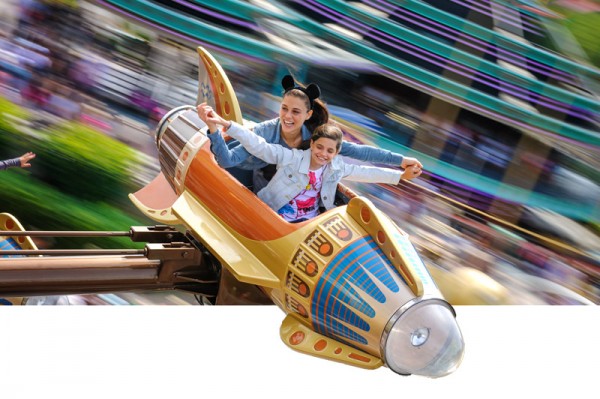 Finding the best price on every part of your Disneyland Paris adventure just got a little bit easier. Our Deals section has been expanded to include not just official Disneyland Paris offers but a range of related booking and travel companies for visitors from the UK, which you might use to piece together your perfect low-cost trip.
So that means you don't need to scour several websites to find deals on your VEA Airport Shuttle or your P&O Ferries channel crossing, for example.
And you'll even find the latest Disneyland Paris Park Tickets discounts from the likes of Attraction Tickets Direct, AttractionTix and 365 Tickets all in one place, so you can decide which price is best for you.
We'll keep an eye out for new promotions from all of these, and even other related partners such as Disney Store, so you can get the most magic for your money.
Today, Disneyland Paris itself launches a new deal for spring and summer bookings:
This includes arrivals during the upcoming Swing Into Spring (1st March to 31st May 2015) and Frozen Summer (1st June to 13th September 2015) seasons.
Meanwhile, did you know there are codes for 10% off a VEA Airport Shuttle booking, or a P&O Ferries 3 day short break from £58 return?
See also: our useful Money Saving Tips guide!