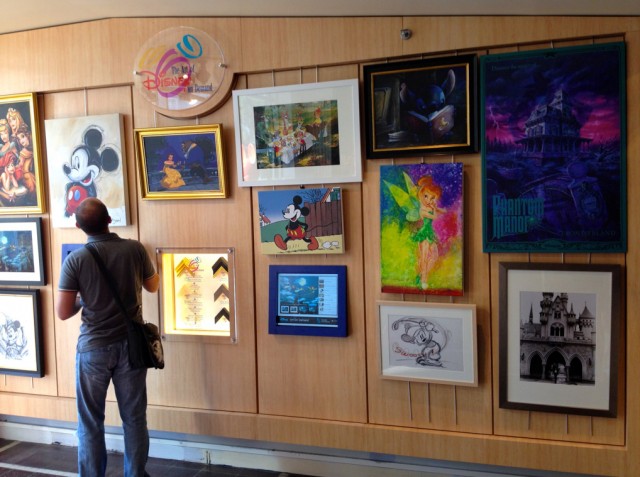 To celebrate the 50th Anniversary of "it's a small world", around 50 new artworks by Mary Blair are now available to purchase from The Art of Disney on Demand, at The Disney Gallery boutique in Disney Village.
Using the electronic system, you can choose and order custom Disney artwork prints in a number of sizes and with several framing choices, to then be delivered to your home.
Finally brought to Disneyland Paris by Régis Alart and his merchandising team after years of availability at the American resorts, the service crucially allows authentic prints of Disneyland Paris attraction posters and concept art to be purchased, many for the first time in the resort's history, something that fans have long requested.
Today, Disneyland Paris has announced the catalogue now also includes a variety of artwork by Mary Blair, the acclaimed artist who in the 1950s and 60s designed and inspired the look of numerous Disney projects, from Saludos Amigos to Peter Pan and Alice in Wonderland, and most notably the "it's a small world" project for the 1964 New York World's Fair.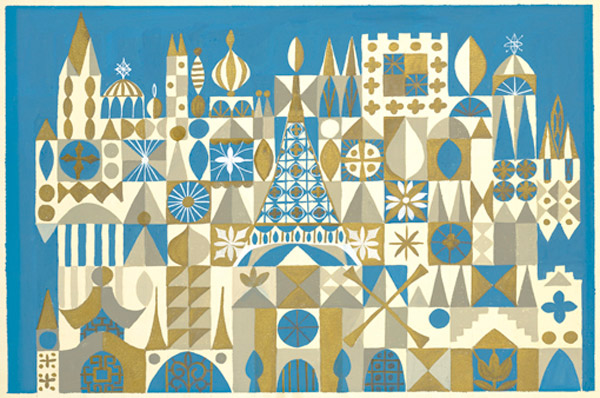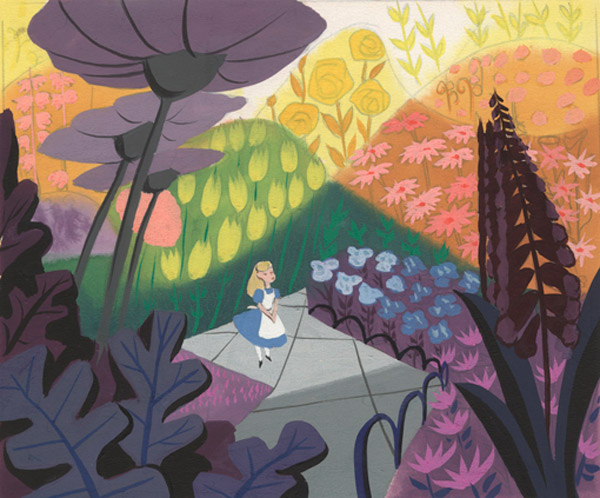 Also now available in the catalogue are more Fantasyland prints, such as the classic Le Château de la Belle au Bois Dormant artwork below.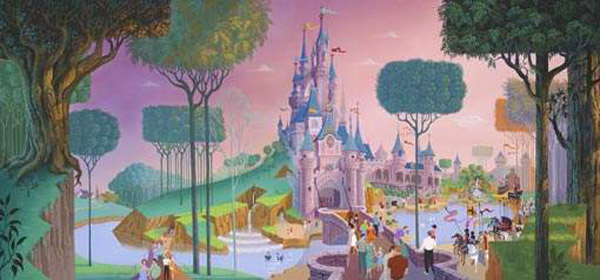 Prices range from €17.99 to €230, excluding postage, depending on how extravagant your sizing and framing choices are.
The Art of Disney on Demand launched with an incredibly strong offer from the start, immediately allowing fans to purchase their favourite attraction posters from a wide range along with a number of other Disney prints.
From Disneyland Railroad to Phantom Manor, the Disneyland Paris archives were finally opened up, giving fans what they've always asked for and, of course, monetising the fantastic wealth of art and creativity that built the park.
It's certainly reassuring to see the catalogue expand so soon and refreshing to see Disneyland Paris capitalising on an event such as the "it's a small world" 50th Anniversary. Hopefully this ambition will remain, to ensure the catalogue remains fresh and continues to grow.
• See Parcorama's report for more about The Art of Disney on Demand
Watch a video below from the system's launch in September 2013, explaining how The Art of Disney on Demand works…