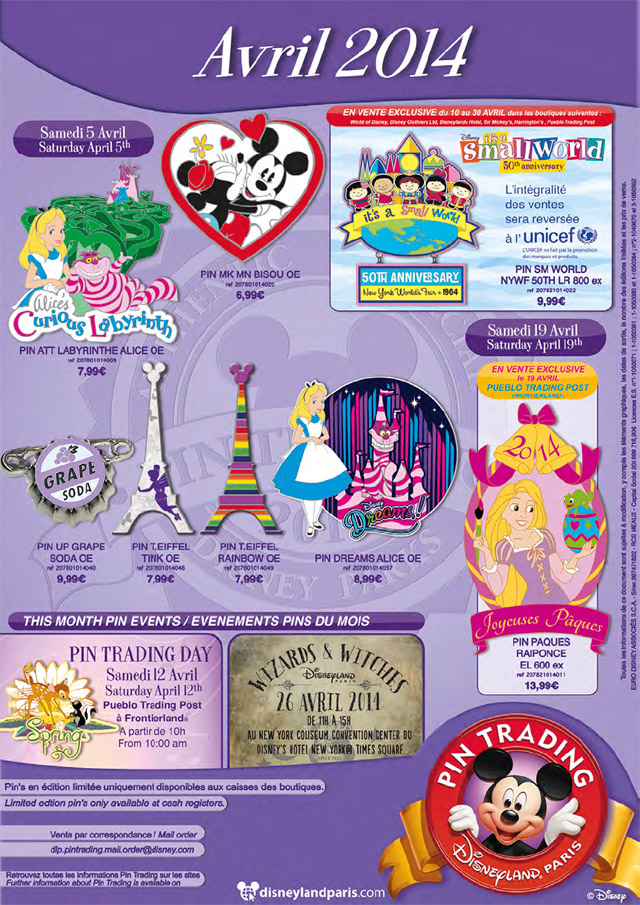 April's Pin Trading releases at Disneyland Paris are perfectly fitting for the season, beginning with a new attraction pin for Alice's Curious Labyrinth this weekend.
Part of the surprisingly good new ongoing attractions series, which has no doubt rekindled many fans' interest in the sport of pin collecting, the pin is then followed by a Disney Dreams! pin also featuring Alice in Wonderland — despite the characters only appearing for a split-second in the actual show's finale.
Elsewhere on the schedule, there are more Eiffel Tower designs, the traditional Spring "Joyeuses Pâques" pin, a fun "Grape Soda" Up pin and just 800 limited "it's a small world" 50th Anniversary pins, the proceeds of which will go to Unicef.
There are also two Pin Trading events this month — a privatised "Witches and Wizards" event at Disney's Hotel New York on 26th April, and a public Pin Trading Day in Disneyland Park on the park's 22nd anniversary, 12th April.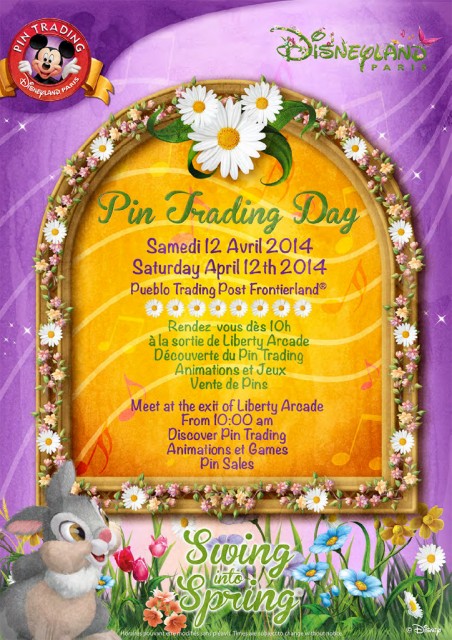 Will you be there for either event, and which pins will you add to your collection?