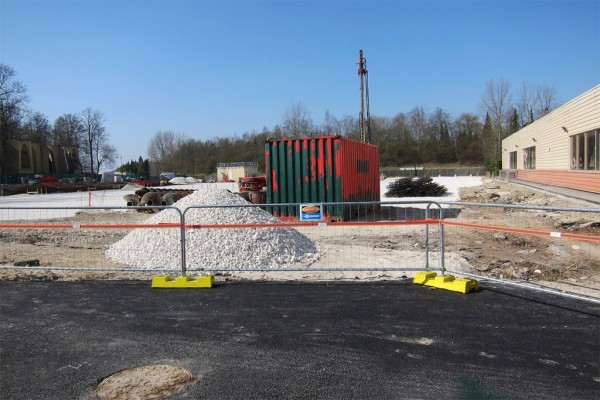 Drilling for rats? The Ratatouille Kitchen Calamity construction site has seen a new arrival with the start of pile driving for the attraction's foundations. After clearing and levelling the area, then laying and compacting loose stone, work has now moved to drive in deep foundations for the future showbuilding using a pile driver: the tall, drill-like piece of machinery seen above. This moves around the site, planting supports in the ground at intervals to provide a solid base for the new building.
Also visible on the construction site, seen in these photos by the ParisCastMember blog, are several large steel "screws", a shipping container and large pieces of wire frame. Not quite the usual recipe for a ratatouille, then. Costuming workshop Cast Members in the "Imaginations" building to the right now have an unimpeded view over the large construction site for the dark ride, thanks to the removal of the adjoining wall and awning which used to be part of Studio Tram Tour: Behind the Magic.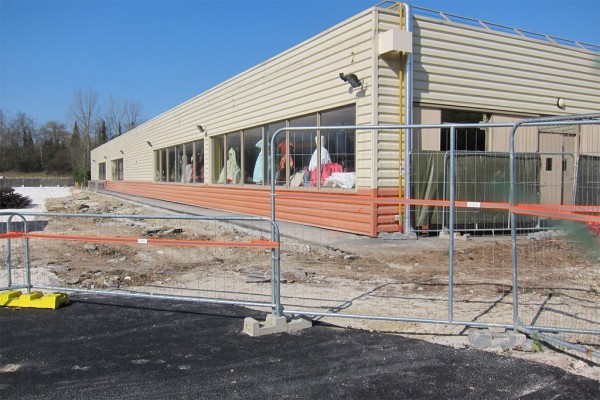 But the views are easy to obtain for guests and fans, too: as well as aerial sightings from Toy Soldiers Parachute Drop, a temporary gate, lower than the hoardings, has been installed in the blue construction walls here (below the camera), next to Toy Story Playland. Though intended to provide a temporary evacuation route, it would be more than welcome if this stayed in place throughout the construction, to allow visitors to easily catch a glimpse of the future — and a reason to return.
As a reminder: the €150m ride is due to open sometime in 2014, rumoured to use a trackless ride system with 3D projection effects, with an adjoining restaurant that will possibly be integrated into the attraction queue. Fastpass is expected to be in place from day one, while a boutique might follow later. Read back our previous updates here, which included a look at the first concept art.