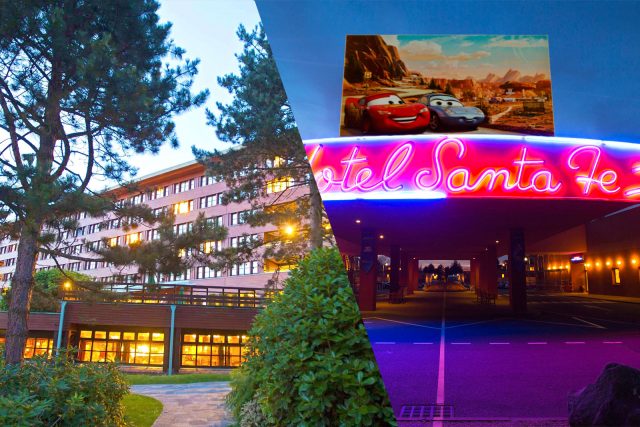 As Disney's Davy Crockett Ranch welcomes guests again for the first time in 2021, Disneyland Paris has confirmed the reopening dates for the remaining two Disney Hotels.
The lower tier Disney's Hotel Santa Fe will reopen on 23rd October, the resort announces, while the mid-range Disney's Sequoia Lodge won't reopen until 1st December 2021.
Alongside these reopening dates, Disneyland Paris has announced that Disney's Davy Crockett Ranch will, in fact, close again from 10th November 2021 to 31st March 2022.
The self catering forest lodges no doubt see much reduced demand over the winter season even in normal times, but this likely reflects how the resort will have struggled to secure worthwhile booking numbers versus operating costs as Coronavirus uncertainties continue.
Nevertheless, the holiday park is now reopen for summer and autumn. Disneyland Paris Ambassador Giona visited Cast Members as they welcomed back their first guests on 13th July.
Only Disneyland Hotel at the entrance to Disneyland Park now remains closed, as it begins a complete internal renovation.