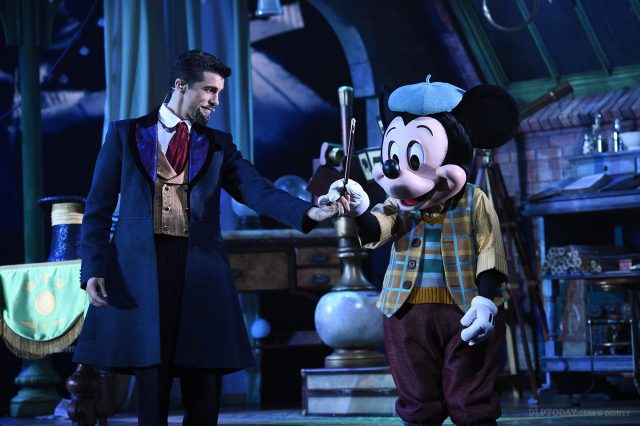 Mickey and the Magician has won the IAAPA theme park industry award for "Best Theatrical Production", sealing its status as a genuine triumph for Disneyland Paris and Disney Creative Entertainment.
The International Association of Amusement Parks and Attractions (IAAPA) presented its Brass Ring Awards at the annual IAAPA Attractions Expo in Florida, rewarding Mickey and the Magician with the Best Theatrical Production prize in the category of parks with attendance above three million.
Since its debut on 2nd July 2016, the Walt Disney Studios Park stage show has delighted guests and won consistent rave reviews for its spectacular staging, unique illusions and talented performers. Congratulations to all the cast and crew!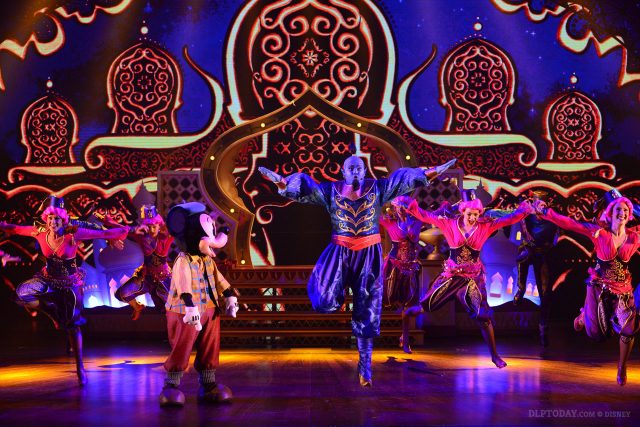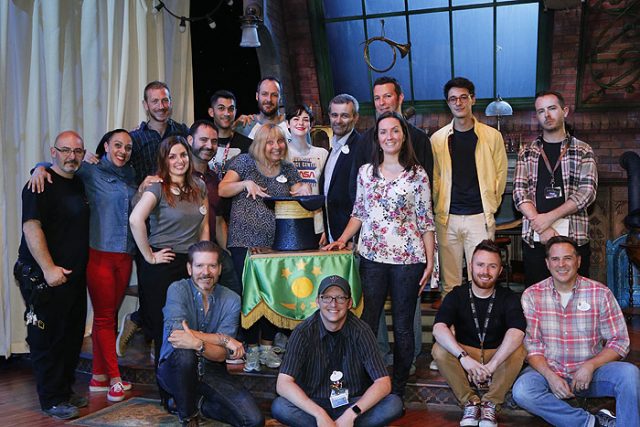 Mickey and the Magician production crew
With up to five performances a day, seven days a week at the rechristened Animagique Theater, the story of Mickey's struggle to believe in himself and become a real magician has entertained almost 800,000 guests in over 700 performances.
The show absolutely has to be seen in person to be fully appreciated, but if you'd like a teaser — or to relive the spectacular production once again before your next visit to see it all over again — here's our brand new full show video to savour:
• Watch 'Mickey and the Magician – Full Show' on YouTube
• Subscribe to our YouTube Channel for more magical Disneyland Paris videos
Disneyland Paris' other recent accolades include a 2012 IAAPA Brass Ring Award for Disney Dreams! in best overall production with a budget of $1,000,001 or more.
Back in 2003, CinéMagique won the coveted THEA award for best attraction, meaning that both of the Studio 2 and Studio 3 theatres at the heart of Walt Disney Studios Park now contain award-winning attractions.
Replacing the original Animagique as part of the Experience Enhancement Programme, the only downside to the scale and quality of this brand new production is that it'll be taking longer annual breaks, leaving the park one attraction down during that time.
• Previously — Mickey and the Magician: new Walt Disney Studios stage show promises "amazing illusions"
• Behind-the-Scenes Secrets — Mickey and the Magician: new concept art for The Lion King 'Circle of Life' scene
The hiatus will also allow for recasting of the show's lead roles as its live performers change over time. Nicole Raquel Dennis, a fan-favourite as Rafiki, has already tweeted that she will be moving on from the role after this season.
Mickey and the Magician finishes its current run on 8th January, but will return from 18th March to 3rd September 2017. So, if you haven't seen it for yourself yet — well, there's another reason to start planning that 25th Anniversary trip…