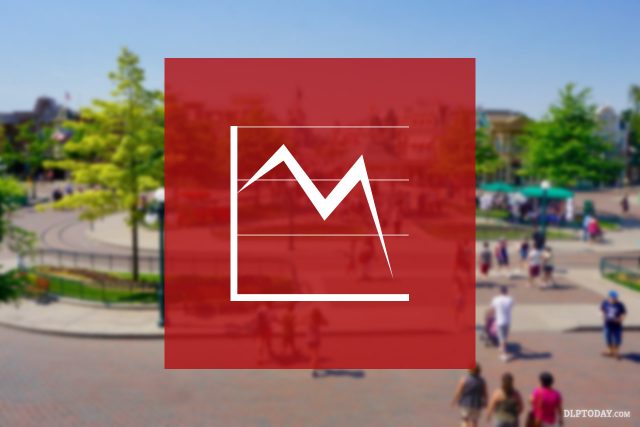 Euro Disney S.C.A. has published its Full Year Results for Fiscal Year 2016, revealing attendance at the Disneyland Paris theme parks has dropped by 10% and group revenues by 7% in the year ended 30th September 2016.
As the resort fought an "adverse tourism environment" following the Paris attacks last November and its own visitor experience woes of prolongued refurbishments, can it now pull itself out of another record loss?
Key figures
Park Attendance down 10% to 13.4 million (from 14.8m)
Revenues down 7% to €1,278 million (from €1,373m)
Costs and Expenses up 5% to €1,520 million (from €1,454m)
Net Loss of €858 million due to €565m charge on "impaired" assets
Hotel Occupancy down to 77% (from 79%)
€193 million spent on investments including guest experience, 25th Anniversary preparations, Villages Nature (up from €134m)
The Walt Disney Company will waive 2 years of royalty and management fees, beginning with €21m owed for Fourth Quarter of 2016
The headline figure is a drop in theme parks attendance of almost 10% to 13.4 million, from 14.8 million in fiscal year 2015. This is the lowest figure since 2006 and just 0.3 million above the figure recorded way back in 2002, when Walt Disney Studios Park opened its gates amid the global tourism downturn brought about by 9/11.
Notably, where the company has previously cited a fall in visitors from a particular market, in this release it simply states the drop "was due to fewer guests visiting from all the Group's key European markets." Which presumably, means even France itself.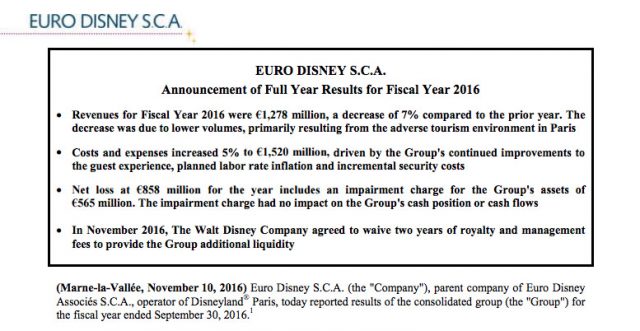 • Full Press Release — Announcement of Full Year Results for Fiscal Year 2016 (PDF)
The attendance drop brought about a matching 10% drop in Theme Parks revenues, though Hotels and Disney Village fared slightly better, falling by 4% with a smaller room occupancy drop than between the otherwise successful years of 2012 and 2013, for example.
In fact, at 77% room occupancy, the hotels stood firmer than their 75.4% figure of 2014. Perhaps, though fewer guests were visiting Disneyland Paris overall, a greater proportion this year valued the perceived "safety" of a Disney resort hotel on-property.
It's the pure financial figures which make the hardest reading — not just because they're bad (and they're pretty bad), but to try to understand what they really mean for the resort and where it can go from here.
Putting revenues coming in against costs and expenses going out, the company's operating margin more than quadrupled to a €242 million defecit.
The overall net loss was brought to a record level by an Impairment Charge:
Impairment Charge

As a result of the adverse economic conditions of the tourism industry in Paris, which contributed to the deterioration of the operating results of the Group for Fiscal Year 2016, the Group performed an impairment test of all its long-lived assets and determined its assets were impaired. Accordingly, the Group recorded a charge of €565 million in the year. The impairment charge had no impact on the Group's cash position or cash flows.
Essentially, the company has conceded that the actual ability of its assets (the parks and resort) to make money in the future has been significantly reduced, with the difference between the fair market value and the book value being recorded as a loss.
This was never going to end well, but these results are a crushing blow even set against the financial history of Disneyland Paris.
Infographic — Disneyland Paris Park Attendance – 1993 to 2016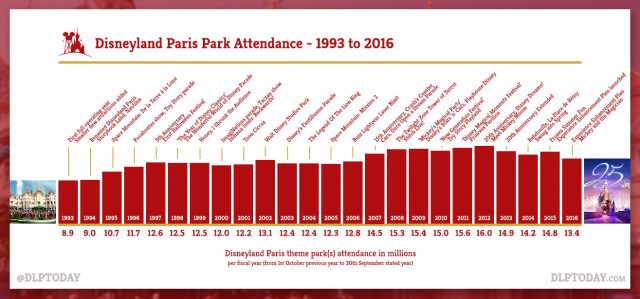 Note that Euro Disney S.C.A. states: "Theme Parks attendance corresponds to the attendance recorded on a 'first click' basis, meaning that a person visiting both parks in a single day is counted as only one visitor."
The challenge of closing and renovating vast sections of its attractions for the so-called Experience Enhancement Plan ahead of its 25th Anniversary may have been expected to impact on financial numbers and attendance on its own. Combine that with devastating and all-too-close-for-comfort real world events, which severely harmed French tourism, and you have a situation perhaps tougher than any the resort has ever faced.
• Previously — Disneyland Paris theme parks closed in the wake of Paris attacks
Catherine Powell, who joined the resort as Présidente in 2016, tweeted: "I remain cautious in this special context, but I still feel confident about the future of Disneyland Paris."
"I remain cautious in this special context, but I still feel confident about the future of Disneyland Paris." — Catherine Powell, Présidente pic.twitter.com/Hj9cBAPU46

— Euro Disney Group (@EuroDisneyEN) November 11, 2016
"Disneyland Paris had an exceptionally challenging year. We have been impacted by various external factors that have significantly affected the tourism business in the Paris region.

In this adverse environment, revenue decreased 7%. This, together with the increase in costs driven by our future growth strategy of continually improving the guest experience plus the costs of additional security measures, resulted in a significant decrease in our operating performance for the fiscal year.

Despite this challenging environment, we are encouraged by the attendance of over 13 million guests that visited the parks this year and by the improved satisfaction ratings for our newly renovated hotels and attractions. Our upcoming 25th Anniversary will be an important milestone for the Group and together with our talented cast members, we are looking forward to sharing unique and magical new experiences with our guests."

— Catherine Powell, Présidente of Euro Disney S.A.S.
The challenge ahead depends on whether the storm is truly over. Even if the Paris tourism market stabilises, there's the impact of Brexit ahead, already pricing out some UK visitors.
Within the berms of Disneyland Paris, at least, a calm is returning — the Experience Enhancement Programme will fade away from March 2017 as the new and revitalised attractions make the parks shine almost greater than ever.
Just how much the resort has been affected by over a year of green walls disturbing its usual experience remains to be seen. Indeed, though the company attributes its 10% drop in attendance to "various external factors", there must be at least a small percentage also affected by reports of the parks being overrun by construction walls.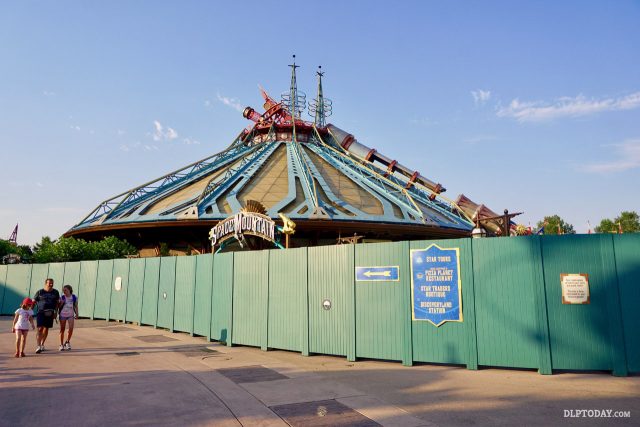 With the tools available today to research holidays, from TripAdvisor to our own DLP Guide, some word of the extensive closures must have affected the mainstream visitor.
Feeling cautious to travel following the Paris attacks is one thing, but then you see the actual destination is actually barely ready for primetime — you'd just leave it a year, wouldn't you?
Perhaps, given the context, a drop of "only" 10% in park attendance and revenues actually shows Disneyland Paris weathering the storm surprisingly well.
Meanwhile, the guests who didn't know, or who decided to go anyway, and had their visit upset by these refurbishments in 2016 — will they be so quick to give the resort more money for a 2017 trip?
Disneyland Paris had better hope so. In fact, the entire 25th Anniversary programme is now looking like the single most important "product" the resort has ever had. We've been here before: Space Mountain, the 15th Anniversary. It just quite simply has to be successful.
From going full force on Star Wars with Season of the Force and Hyperspace Mountain to offering both a brand new daytime parade and nighttime spectacular, these are significant investments which now must absolutely see an uptick in visitor numbers and revenues.
The €193 million spent on investments in 2016 must be a record, too, for a year with no major newly-constructed attraction. The increase of €59 million compared to the previous year included "continued investments in the guest experience including preparation for the upcoming celebration of Disneyland Paris' 25th Anniversary" — the Experience Enhancement Programme for short.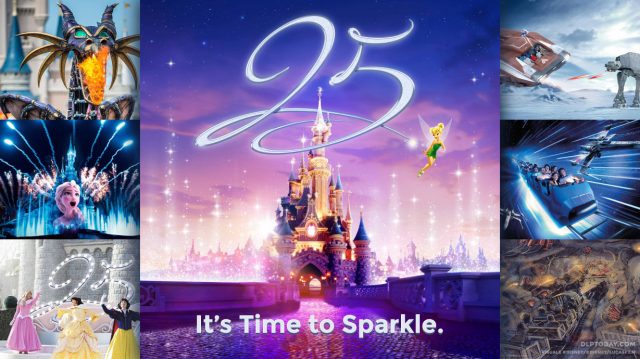 With that kind of investment in revitalising the pure bricks and mortar of the destination, both Euro Disney S.C.A. and The Walt Disney Company need to recapture and revitalise the interest and perceptions of their audience, too.
The recent 25th Anniversary brochure shows some hope; a strong focus on selling a quality experience — something which absolutely needs to be communicated (and become a day-to-day reality) to ensure a feeling of value to the resort's ever-increasing prices.
Yet at a time when the audience needs to be won back more than ever, decisions such as charging for breakfast at hotels seem absurd.
Sure, this'll probably lead to a higher "average spending per room" and could lead more visitors onto the even-higher-priced Meal Plans. But this alone has already drawn a great deal of anger from prospective visitors, creating an apathy for paying into the Disneyland Paris system at a time when everything else (new attractions, revitalised parks, anniversary extras) should be drawing us in.
It's a sensible financial and operational change, long term, but couldn't it have waited a year? A few 16 euro-plus breakfast buffets won't prop up an €858 million net loss. At worst, they'll just put people off staying on-site altogether.
They can make Big Thunder Mountain dazzle, but it's niggling details within the visitor experience like this which Disneyland Paris, after 25 years, still too often fails to understand — or fix. No, don't mention the smoking, apparently they're working on that.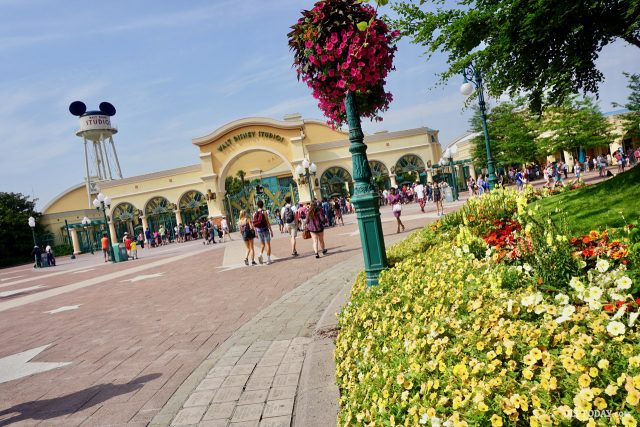 The concession of The Walt Disney Company to forgo royalty and management fees is a glimmer of relief, though embarrassingly, the resort had only actually begun to pay these relatively recently, following year upon year of previous "payment holidays."
Mickey Mouse has effectively given Disneyland Paris two years of breathing space to weather the storm. New attractions or major investments during that time? Don't hold your breath. Even if, as always, that's exactly the boost the parks need.
But whatever happens next, Sleeping Beauty Castle will always be pink. Mickey will always lead the daily parade, the Pirates of the Caribbean will always ransack the town, Star Tours will always take a wrong turn and Rémy will always be ready to cook.
This is what Disneyland does best, after all — the ability to always… somehow… completely overlook all the troubles of the outside world.