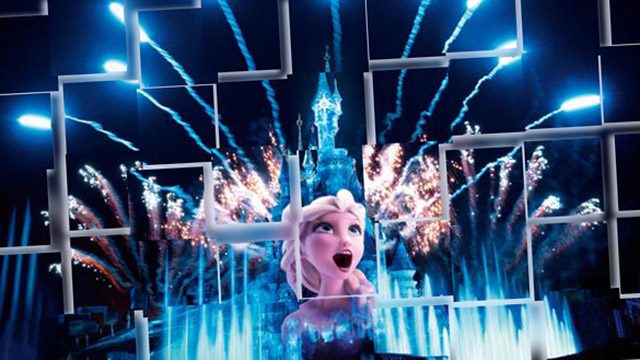 How many people have a "ten year plan" that seems to go astray? Chalk Disneyland Paris up for one.
The phenomenally successful Disney Dreams! nighttime spectacular, which launched for the 20th Anniversary and has arguably carried the entire resort on its shoulders for the past five years, will very soon be no more.
Exactly when it'll last be performed we've yet to discover (as of this morning, Disneyland Paris' own official website doesn't seem to have a clue), but from 26th March 2017 the park's nighttime spectacular will be the entirely new Disney Illuminations.
That's a truly surprising decision: dropping a major piece of entertainment which has become beloved of so many visitors after just five years. Not least because, when it launched, there was indeed said to be a "ten year plan" that would see the show grow and evolve with new scenes and elements — the Light'Ears that were far from a success, the new Brave and The Lion King scenes, the special Christmas edition; but also projection mapping along the length of Main Street, U.S.A., something later realised in California.
So why drop the entire Peter Pan storyline, rather than add new elements to the already-loved show?
It's said that the new Disney Illuminations (nothing to do with Epcot's IllumiNations: Reflections of Earth) will be a very close cousin to Shanghai Disneyland's new Ignite the Dream spectacular, including having Mickey Mouse as its host.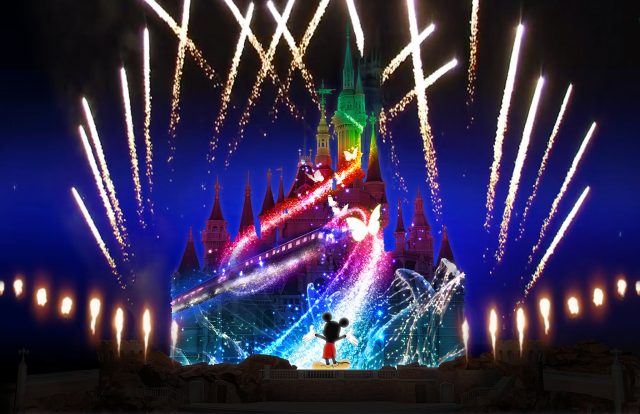 Ignite the Dream at Shanghai Disneyland
In Shanghai's show, Mickey Mouse effectively plays the role of Peter Pan's shadow, tumbling through various Disney musical numbers.
The Lion King, Aladdin and Frozen's "Let It Go" are featured there in scenes eerily similar to those in our own Disney Dreams!, while Ignite the Dream also conveniently includes new scenes based on The Little Mermaid, Pirates of the Caribbean and Star Wars.
Which films were we promised for Disney Illuminations again? Yes, it looks like the "Disney nighttime spectacular exchange programme" is in full force. Maybe next year, Shanghai will also receive a new scene based on the live action Beauty and the Beast?
But again, why not just work these new scenes into the successful Peter Pan storyline? It's this over-arching narrative which has made Disney Dreams! arguably the best of all Disney's similar spectaculars, grounding and binding the show together where others can feel like a random jumble of popular scenes and promotional trailers.
Perhaps the pull of having Mickey Mouse as the star is too strong? Perhaps they worried even a totally revised "Disney Dreams!: With A Subtitle" wouldn't seem like enough of a "new" thing for visitors to be excited by?
On the ground, it has to be wondered what happens now to the "Second Star to the Right". It seems to feature on the Frozen image released to depict Disney Illuminations, or is that just because it's a reworked image of the current show?
The entire top centrepiece window of Sleeping Beauty Castle was practically rebuilt for that feature in 2012, with a clever swing-in mechanism that allows it to now slide out of place while the star unfolds outwards. Is it now a permanent park feature, will it somehow be used in the new show, or is it going to "glow" away too?
It's safe to say the trademark fountains will play an integral part in the new show, but will they be added to, or improved? There's some speculation this could be an opportunity to remove the eye-popping flame effects around the castle, which would be a real shame. We have to certainly hope the the new show counts as a "plussing" and not an opportunity to penny-pinch on pyrotechnics.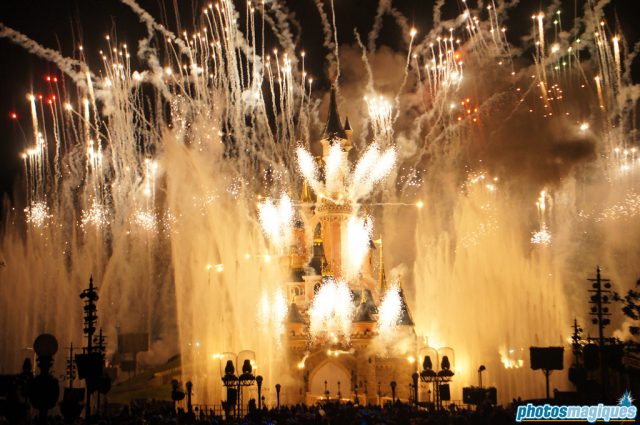 It's easy to forget what a step-change it was when Disney Dreams! launched in 2012: at last the resort had a year-round, nightly spectacular of true Disney quality. Importantly, it lead to longer opening hours for many months of the year, too.
For real Disney Dreams! fanatics, perhaps we should even be glad these scenes will be going into an entirely new container, rather than risk diminishing the perfect flow and storyline of this classic show. They can't run the same show forever. After five years, maybe it's brave to let a production bow out successfully and bring in something totally new, rather than rejigging it to the point that it'll never improve upon the original.
But that's the problem: can Disney Illuminations really be better than its predecessor? Even if it entices a whole load of visitors back to the resort, will they leave with the same joyous feeling, and the same longing to see it again? (And again, and again.)
There's the challenge, Disneyland Paris — now prove to us "soaring beyond the stars" with Peter and Wendy was only the beginning. No pressure.
Continue to: Star Tours – The Adventures Continue
Disney Illuminations