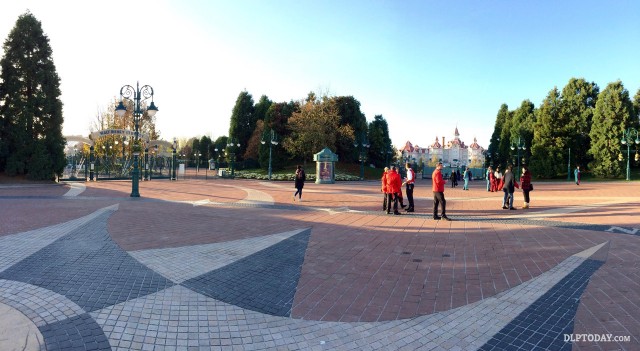 The two Disney Parks at Disneyland Paris remain closed today, Monday 16th November 2015, as the resort observes the national three-day period of mourning in France following a series of terrorist attacks in the city of Paris on the night of Friday 13th November.
Having initially closed on Saturday 14th November as French authorities dealt with the aftermath of the attacks, a further three day closure of Disneyland Park and Walt Disney Studios Park to Tuesday 17th November inclusive was later confirmed that evening.
Disney Village and all Disney Hotels have remained open and operating as normal during this time, with a profound show of strength, support and reassurance from Cast Members to each other and affected guests.
It is expected that the theme parks should re-open on Wednesday 18th November.
"We mourn those lost to the horrific attacks in Paris. We pray for the injured and we hold them all in our hearts. As part of France's three-day national mourning period, Disneyland Paris will remain closed through Tuesday 17 November 2015 (included)." — Tom Wolber, Président of Euro Disney S.A.S.
The events happened on a weekend when Disneyland Paris had expected to welcome a large number of media and invitees to its Disney's Enchanted Christmas press event, which was cancelled completely. Like other guests, those invited who had already arrived on-site were still welcome to check into their hotel and use other resort amenities, including hotel swimming pool facilities, shops and restaurants.
Cast Members, where possible, were requested to report for work as normal, with the visible number and good spirit of all being a wonderful and heartening sight.
Characters which would normally have been present inside the theme parks were drafted into each hotel, often in groups of up to three at a time, to provide a distraction for guests and maintain spirits.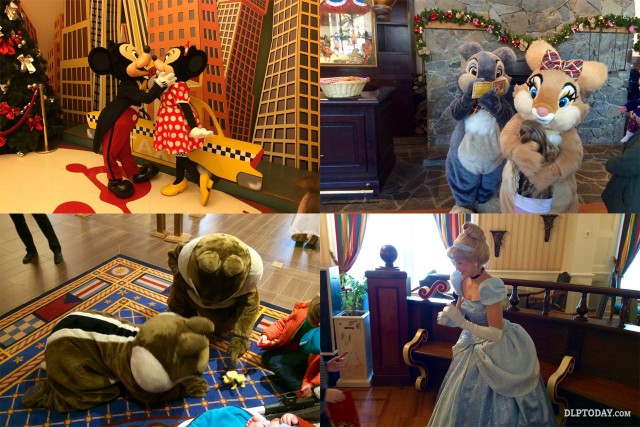 Notices placed all around each hotel informed guests of the closures each morning, resort shuttle buses displayed "Parcs Fermés" and Disneyland Paris updated its website and social media channels to announce the news, though regrettably provided no further helpful information for those due to travel (not even making clear that hotels and Disney Village remain open).
A phone number (no longer advertised online) quickly became overwhelmed and it could be said that management should have announced the further three-day closure much earlier than only 8pm the night before, allowing more visitors to cut-short their visits and return home early or not travel to the resort at all.
Flyers handed out at Disney Hotels yesterday gave only email and postal addresses for support, though the numerous additional Cast Members on the ground were ready and capable to help those already on-site.
Train services, including Eurostar and TGV, and other transport routes to and from the resort were mostly operating as normal, though the local RER side of the Marne-la-Vallée Chessy station was likely the most eerily quiet area of the resort still open.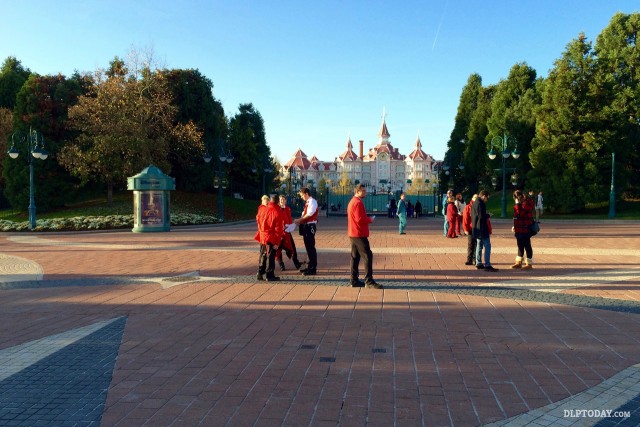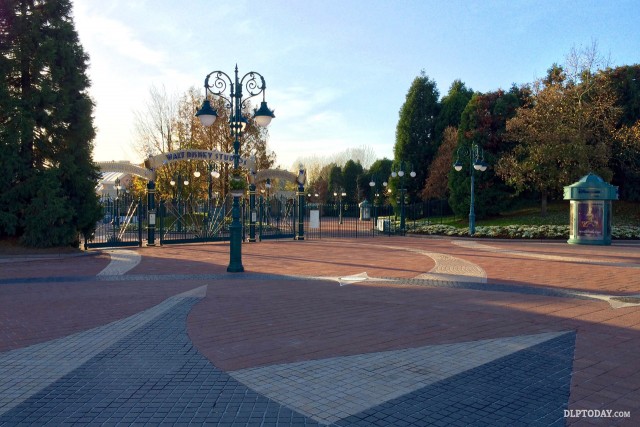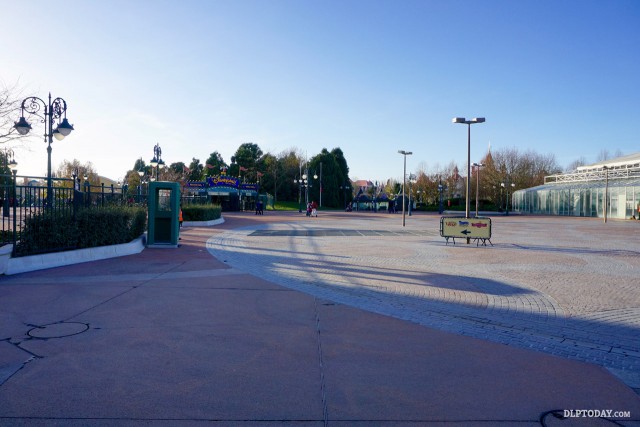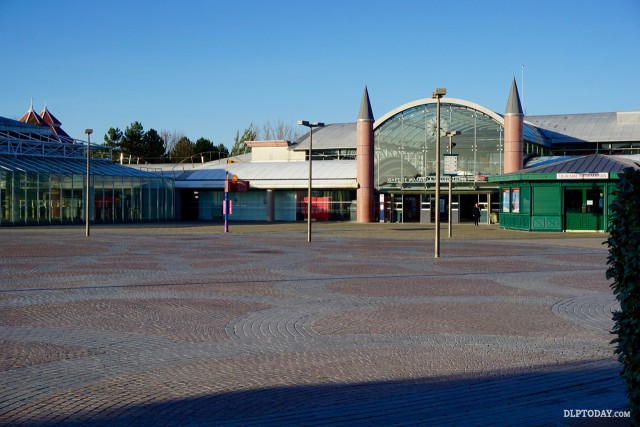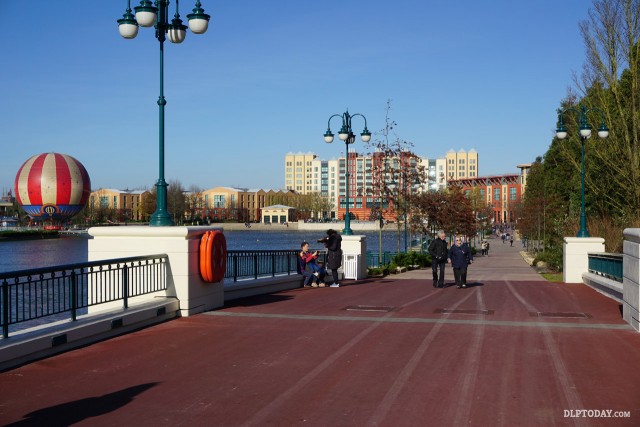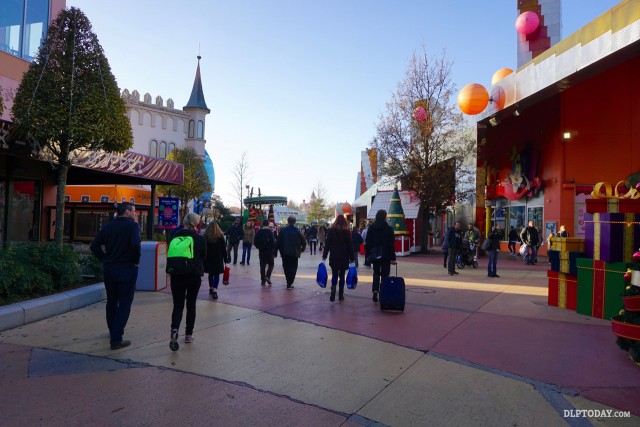 Scenes from around Disneyland Paris on the afternoon of Sunday 15th November 2015
Closing for four days in total is certainly an unprecedented move for a Disney resort. Disneyland Paris has in fact only closed for one full day in the past, to repair damage caused by a severe storm on 27th December 1999.
"On behalf of all of our employees at Disneyland Paris and throughout France, our hearts go out to the innocent victims of this horrible terrorist attack. We along with the world, pray for the victims, their families and their friends — and for all affected by this horrific act." — Bob Iger, chairman and CEO of The Walt Disney Company.
On a personal note, DLP Today was amongst those invited to cover the Christmas launch, and having travelled to the resort on the Friday this presented a very unusual couple of days to spend at the resort until my scheduled return train.
Historic for the wrong reasons indeed and certainly not the events I would ever have imagined or wanted to be reporting on, the atmosphere was nevertheless thoroughly calm and a feeling of safety pervaded.
In addition to those featured here, you can find many more live pictures, reports and experiences to paint a wider picture of the weekend on the DLP Today Twitter feed.
May we meet again on an altogether happier and more peaceful occasion…