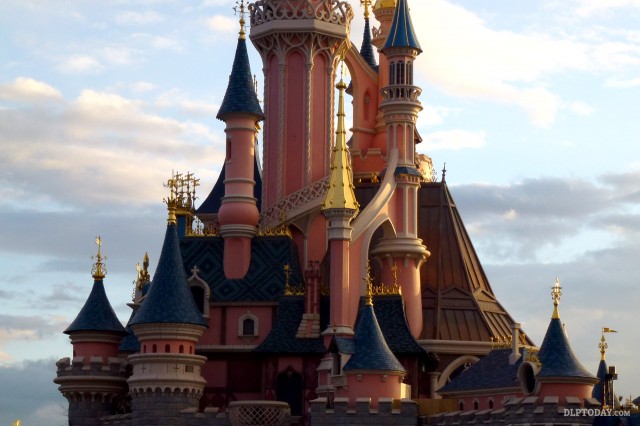 Euro Disney S.C.A. has today announced a proposal to improve the financial situation of the operating group behind Disneyland Paris, backed by The Walt Disney Company, to "enable it to continue investing in the quality of the guest experience". It feels like we're been here before (several times), so what's new this time?
Four very important words, for a start: The Walt Disney Company. Since Disney refinanced the resort's debt two years ago, the mouse house has no doubt been taking a far closer audit of how it might ever work Disneyland Paris to clear that debt, and then start bringing profits into the company's coffers. Today's announcement seems at once an admission of defeat and a statement of belief.
Contrary to usual frenzied speculation before the announcement, Disneyland Paris won't close. But it also isn't (necessarily) getting a "Disney California Adventure-style" billion-dollar investment in its parks. While The Walt Disney Company must surely believe the resort can work, it is admitting the long-standing debt situation is simply unworkable.
The headline one billion euros of this proposal actually boils down to a "cash infusion" of €420 million and the conversion of €600 million of debt owed to Disney into equity.
The proposal also includes deferring loan payments until a revised maturity date and consolidating existing lines of credit from Disney.
Of most importance for existing shareholders, the cash infusion would include a €351 million rights offering backed by Disney, at a subscription price of 1.00 euro per share, allowing shareholders to "participate alongside Disney" in the capital increase, at the same price. Saudi prince Al-Waleed bin Talal who currently owns 10 percent of the company has not yet decided whether to subscribe, according to Reuters, so we could even potentially see a change to those long-standing percentages behind Euro Disney (for reference, The Walt Disney Company owns 39.78%).
Mark Stead, Chief Financial Officer, discusses the proposal in this video…
And the outcome? Euro Disney states the proposal would improve the "cash position" of the group by approximately €250 million and improve the groups "liquidity" through interest savings and deferral of loan payments.
A spectacular headline figure, though, even if the rest of this goes over the top of our heads, is that the group's overall "indebtedness" would be reduced from over €1.7 billion of debt to a less precipitous €998 million. In simple terms, that changes it from something which, given the resort's current financial results, seems completely, impossibly unachievable, to a figure that could, at last, be managed by the resort's revenues.
Those results, meanwhile, continue to disappoint — though not as disastrously as it first sounded overnight. According to figures in today's release, Fiscal Year 2014 looks set to see hotel occupancy settle between 75 and 76%, versus 79.3% last year, with roughly flat spending per room and only a marginal increase to spending per guest.
Park attendance will be reported at between 14.1 and 14.2 million. Not an horrendous drop on the 14.9 million last year, and only benefitting from three months of the new Ratatouille attraction which opened in July, but still highlighting problems with the resort's product offer this year. Was it a wise decision not to advertise the Spring season in advance after all, and leave the year from January to late June effectively devoid of any reason to visit? And though Ratatouille opened strongly, was this development teased enough in advance, to actually build anticipation (and advance bookings) from regular guests? Lessons continue to be learned the hard way in Paris.
• Previously — Debt Mountain: The Walt Disney Company agrees €1.3 billion Euro Disney refinancing
What's new, then, is that the group now has just about the best lender it could dream of in The Walt Disney Company. Disney doesn't want interest payments, it wants royalty payments, and for the debt to not exist. Two years after assuming that debt from the French banks, which made it so hard for Euro Disney to invest, this is the next stage to finally move the resort forward from 20 years of crippling financial stagnation.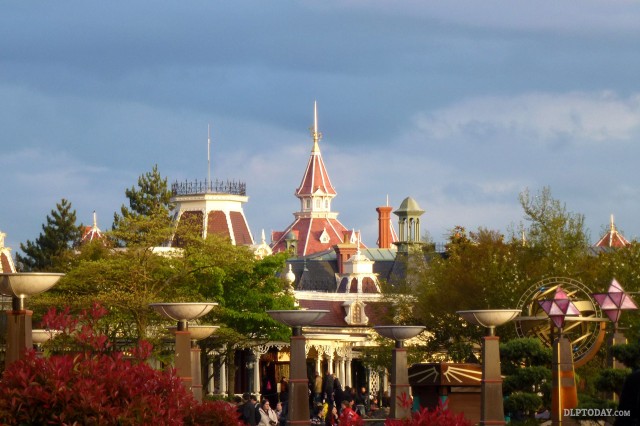 What's next will be the more difficult question. This proposal would certainly very quickly free up more money to spend on the parks and resorts, though it sounds like it will initially be in a hundreds-of-millions range rather than a billion-dollar overhaul. Enough to get them through the 25th Anniversary perhaps.
More important than a single lump sum could be the greater ongoing financial freedom, and what they spend on. With The Walt Disney Company now breathing down the neck of the resort, we can hope that future developments will be better considered and better leveraged to the resort's advantage, not to mention more forthcoming.
Given the spiralling occupancy rates, a more serious and immediate plan for the Disney Hotels needs to be put into place, considering not just refurbishments but pricing and expansion. Refurbishments across the resort must continue apace, so that the Disney quality matches the Disney price tag. For Walt Disney Studios Park, perhaps it's finally time to start thinking (and more importantly, building) longterm. It shouldn't have to just be about dropping in box-ticking attractions any more. What do they want this park to be? How can they make what they've already got work better?
But an important final consideration: the word proposal. Euro Disney doesn't have more money in its wallet today, nor has it seen almost half its debt wiped off the slate today. This proposal will need to pass both the Workers' Council and Shareholders' Approval. It seems unlikely to fall at either hurdle, but even then it will be the first half of the 2015 calendar year before things start moving.
And not 20 years too soon.
• Further reading — Official Euro Disney S.C.A. pages, Press release (PDF)