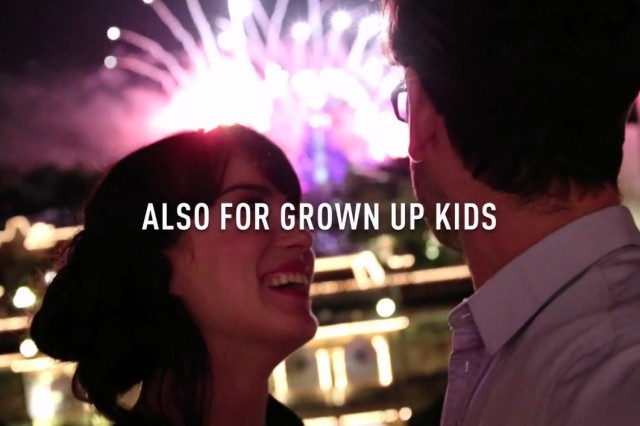 Don't have kids under seven? At last, Disneyland Paris cares about you. Titled "Jen's Surprise Week-end", a new video posted without fanfare to the official Disneyland Paris YouTube channel sees a young British couple exploring the resort on a "romantic getaway" with the surprising closing tagline: also for grown up kids.
Watch the new 2 min 30 video below…
Filmed almost entirely from a first-person perspective, the video sees "Jen" being treated by her boyfriend to a surprise weekend at Disneyland Paris. The twenty-somethings arrive by train at Disneyland Hotel, ride Indiana Jones et le Temple du Péril, find their way through Alice's Curious Labyrinth, sing along to "it's a small world", scream on The Twilight Zone Tower of Terror, eat candyfloss, work out the difference between Chip and Dale and even watch Disney Dreams! from a balcony of the exclusive Founders Club.
The promo is a follow-up to the incredibly popular Bad Boys at Disneyland Paris video, which launched in June and has since amassed over 4 million YouTube views, making it the most popular video both on the Disneyland Paris channel and for any video tagged "disneyland paris".
Where that video began with its unusual subjects apathetic to the idea of a Disneyland Paris holiday — "why would we want to go to Disneyland?" — this new marketing work is thankfully warmer from the start, more like "why wouldn't we want to go?", with the couple providing a template for the fun any other couple could have at the resort.
There's even a new page of the official website, titled "Grown-ups can also enjoy a lifetime of fun", detailing the kinds of activities which might appeal to "Disney Adults".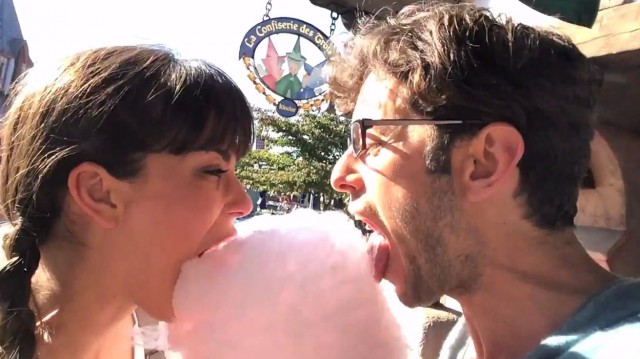 Some might baulk at the picture-perfectness of the good-looking couple; their impossibly chic home, their Disneyland Hotel budget, the fact that a personal video of their surprise holiday has somehow ended up on the official Disneyland Paris channel. It's certainly contrived, and yet it's impossible not to be overjoyed to find it there.
Not only does the video address a foolishly overlooked market for older visitors without children, it shows the general experience of a Disneyland Paris holiday — hotels, attractions, entertainment — in a way the resort all to often completely fails to present in its usual overly-computer generated, character-filled and child-focused promotions.
The irony of it all is that the idea "Disneyland is just for kids", which this campaign tries to displace, is one implanted by Disneyland Paris itself through years of such advertising.
Even these two videos feel like a side project rather than part of their core marketing, but hopefully it's only the beginning. With visitor numbers declining and families strapped for cash, they simply can't play to a single audience of "Disney families" any more. These promos feel like we're seeing the resort in a genuinely fresh and engaging way.
As Walt Disney said in one of his greatest mottos, "You're dead if you aim only for kids. Adults are only kids grown up, anyway."