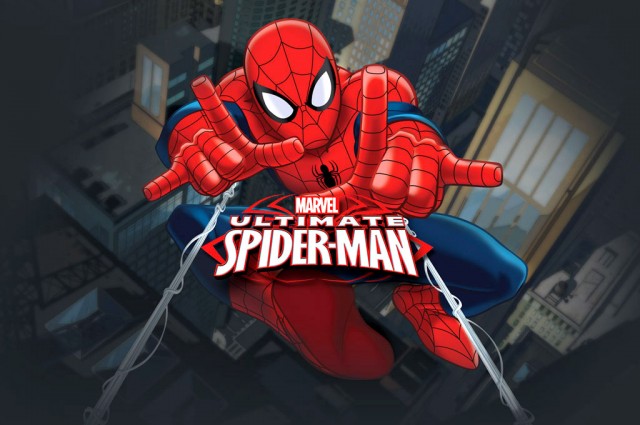 We really hope you like your Disney character rumours, because here's another. Fellow fansite DlrpExpress.fr reports today that a Spider-Man photo location could be on its way to Backlot in Walt Disney Studios Park, occupying empty space next to Disney Blockbuster Café.
According to the rumour, the Marvel-themed "photo location" would take up space at one side of the counter service restaurant, in the corner of Backlot opposite Rock 'n' Roller Coaster.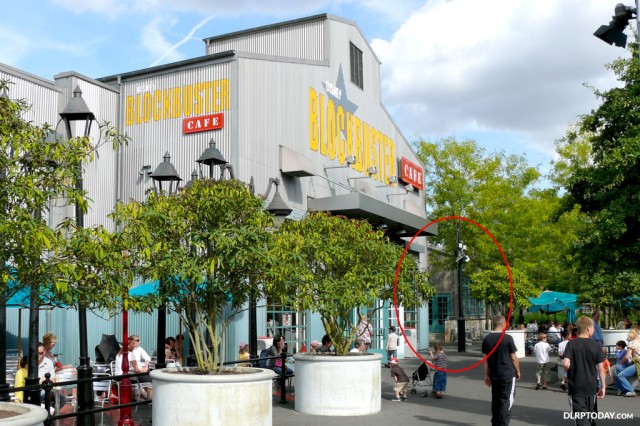 This room was originally an outdoor terrace in 2002, before being enclosed soon after opening in order to add more capacity to the dining venue.
Despite this, it has rarely been regularly used and was most recently turned into a short-lived second Bureau Passport Annuel, Annual Passport sales office. Currently, it sits empty with just a few display cases and lonely High School Musical 3 posters.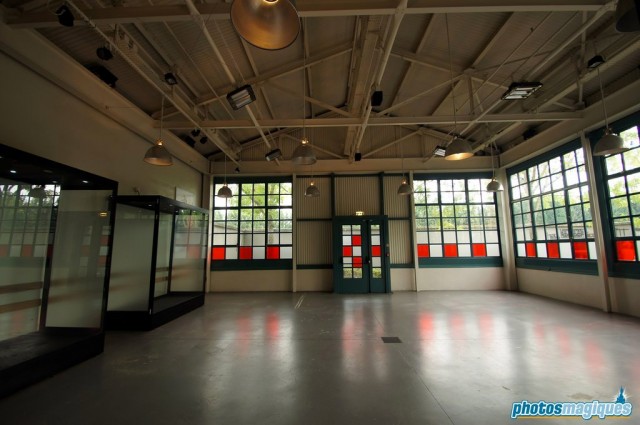 Not just a welcome use for this wasted space, a Spider-Man location here in Backlot would be the first step in the long-awaited addition of Marvel characters to Walt Disney Studios Park.
Rumours have grown since Disney's 2009 acquisition of the comic book company that this corner of the park could see a full superhero makeover. At one point, there was even speculation that Armageddon: Les Effets Speciaux  in particular could be rethemed to Spider-Man.
Yet to date, the most the park has seen is the former "High School Musical room" of Disney Blockbuster Café replaced by an "Iron Man room" — a generous way to describe putting a few new posters up, detailed in Photos Magiques' recent report.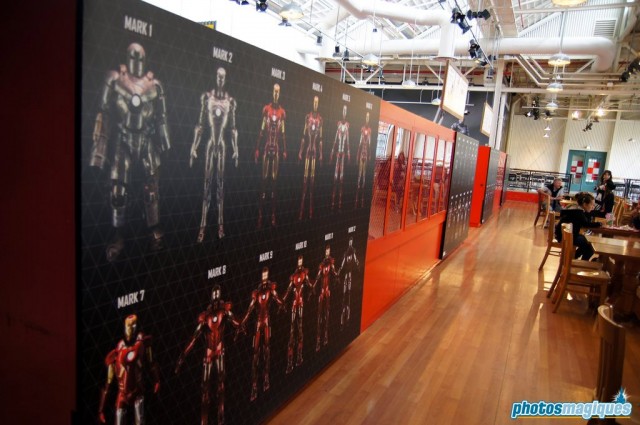 Around the world, only Hong Kong Disneyland has officially announced the first Marvel-themed attraction, a 3D motion simulator dubbed Iron Man Experience. Meanwhile California, as usual, has been at the forefront with the first Marvel characters taking up residence with special exhibits and meet 'n' greets for Iron Man, Thor and (soon) Captain America at Innoventions.
Rumour states Disneyland Paris could welcome Spider-Man as soon as mid-March, making it the first Disney park to feature the character in any form. So far, the live "Disney" character version has only appeared very briefly, at last year's D23 Expo (see video below).
Disneyland Paris has now, for some time, sold a large range of Spider-Man comic book and cartoon merchandise, above other Marvel characters.
While Disney would base its theme park characterisation on Disney XD's successful Ultimate Spider-Man animated TV series (pictured top), it's surely no coincidence that this year also sees Sony Pictures release its second "rebooted" film, The Amazing Spider-Man 2, under its ownership of the movie rights, boosting the attractiveness of such a tie-in.
For Walt Disney Studios Park, having such a name on its books would be an incredible coup, massively elevating the park's credentials. Certainly more so than its previous movie tie-in catalogue of Armageddon, Reign of Fire and Dinotopia, don't you agree?
Video of Spider-Man's D23 Disney character appearance follows…