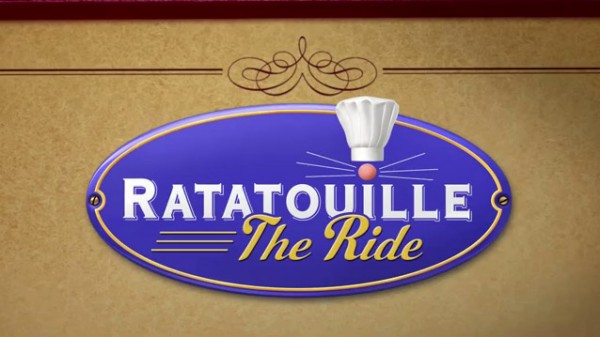 Here we go, the first official promotional logo for "Ratatouille: The Ride", as the huge new Disneyland Paris dark ride will be known outside France in the lead-up to its "Summer 2014" grand opening.
The image has been unearthed in a new 30-second video trailer for the attraction first discovered by @CafeFantasia on Germany's official Disney.de video site, revealing the well-known Ratatouille movie logo simply with an added subtitle "The Ride" in a stylish typeface next to three horizontal lines, perhaps hoping to depict this dash through the kitchens.
Watch the trailer here:
At first the video, viewable in its original form only to visitors from within Germany, looks a lot like the standard "Happy New Year" teaser floated around by Disneyland Paris last month. But then, towards the end – a patented Rémy surprise! We get a first look at some of the actual promotional branding Disneyland Paris will be using for its new €150 million dark ride this year.
This also includes, right at the end, a special version of the Disneyland Paris logo itself (above), complete with cute Ratatouille whiskers and toque (chef's hat).
With Germany joining, at least we also know that the UK won't be the only country to forgo the tongue-twisting official name of the attraction – Ratatouille: L'Aventure Totalement Toquée de Rémy – though it can't be said the mundane Ratatouille: The Ride is any improvement to conjure some excitement. Forget a state-of-the-art technology-driven E-Ticket dark ride, a subtitle like "The Ride" only conjures up something akin to a fairground attraction. But never mind, the only place you'll ever see it in Walt Disney Studios Park is when you look down at your English (or perhaps German) guide map.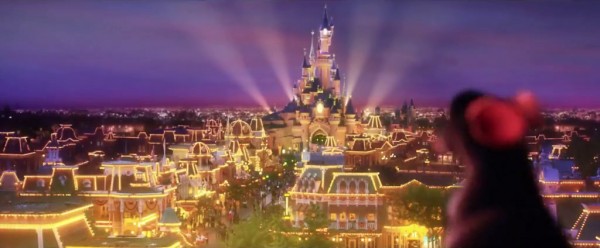 No need to translate – the trailer doesn't reveal much of anything new besides these two logos. It is however a welcome appetiser for what will hopefully be one of the resort's more driven and more successful attraction opening campaigns… next step, an opening date?