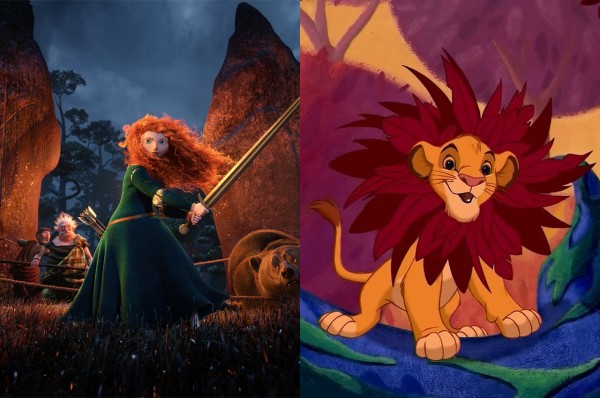 Hurry, you've not got long left to see Disney Dreams! — the original show that is. Disneyland Paris has now confirmed that the show will be updated for its first anniversary with two brand new scenes based on the Pixar film "Brave" and classic Disney animation "The Lion King". The new segments are believed to be replacing the original "Mary Poppins" and "The Jungle Book" numbers respectively, so you've only until around the end of March to sing along with "Step In Time" and "I Wan'na Be Like You" in person as fountains and projections fill the air. However the rest of the scenes — certainly the Peter Pan-themed "bookends" which tie together the various segments — are expected to remain the same.
Further information came to light today when it was revealed that the song featured from The Lion King will be "I Just Can't Wait To Be King", certainly an ideal choice to replace the similar earlier Jungle Book hit. Six young finalists from the Dutch TV talent show The Voice Kids were given the chance to record it exclusively for the show at Abbey Road Studios in London (pictured below), where this time last year the entire Disney Dreams! soundtrack was recorded by Joel McNeely.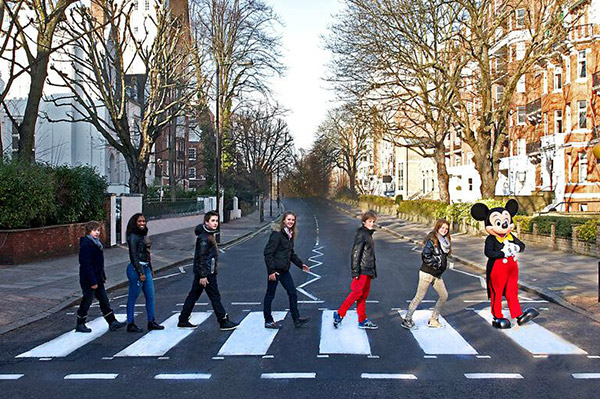 Meanwhile the Brave segment will be the first for a single film that isn't a musical. A short Ratatouille scene was included in the original show, but is really little more than a transition.
Steve Davison, who masterminded the show, was at Disneyland Paris along with Chuck Davis, Senior Technical Director, during the heavy snowfall last month, making it a strong possibility they were working on the new scenes.
Premiering on 31st March 2012 to worldwide acclaim, Disney Dreams! has scored an impressive 93% guest satisfaction rating and is now confirmed to be continuing daily at Disneyland Park until at least the end of September 2013, when the extended 20th Anniversary celebrations close.
Update: InsideDLParis reports The Lion King scene will come first in the show and be made up of three songs — "Circle of Life", "I Just Can't Wait To Be King" and "Hakuna Matata" — while the Brave scene will utilise two parts of the film's score by Patrick Doyle — "Remember to Smile" and "Fate and Destiny" — along with "Touch the Sky", the original song by Julie Fowlis. It's likely the scenes will officially premiere on 1st April 2013 but may be introduced shortly before then as a "soft opening."
• Watch our 4 different complete videos of the original Disney Dreams! here
• Watch the scenes rumoured to be replaced: "Mary Poppins" and "I Wanna Be Like You"