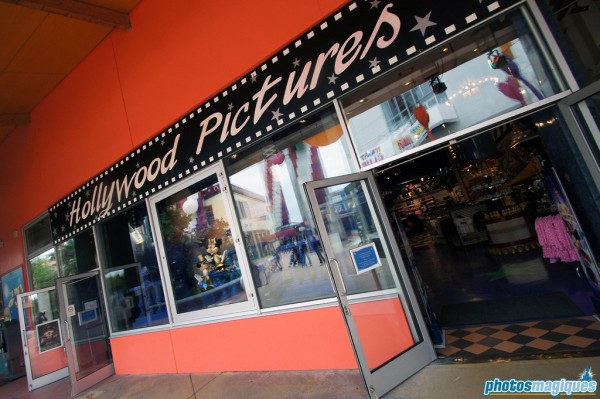 Long-standing rumours of a LEGO Store in Disney Village have been given new immediacy by the posting of a job recruitment notice for assistant managers. Posted on the Mercuri Urval website, the listing originally made explicit reference to a LEGO-branded retail store at Disneyland Paris and even went so far as to claim it will be the biggest in Europe. The page has now been amended to become more ambiguous, but still references a "flagship / concept store".
We first reported rumours of a new LEGO Store in March 2012 when, in the lead up to the opening of World of Disney, the now rather superfluous Hollywood Pictures store was seen to be the likely location for such an outlet. That's still the case, and some rumours suggest LEGO could open as soon as June — but so far there's no word of an imminent closure for the movie-themed merchandise shop.
Following World of Disney opening last July, which sells the vast majority of general Disneyland Paris merchandise, the older Disney Store was reconfigured into more of a "character merchandise" location featuring franchises such as Star Wars and Cars. A "boutique" refit of Disney Fashion was also completed last year, leaving the remaining Disney Village stores to find a new raison d'être.
LEGO Stores have recently opened elsewhere in France at Lille and Paris' SO Ouest shopping mall. Locations at the Downtown Disney districts in Florida and California, which are more of an "experience" with large custom-built Disney brick models, were originally given more prestigious "LEGO Imagination Centre" branding, but now appear to be being titled with simply the LEGO name.
Given the floorspace of Hollywood Pictures, the Disney Village location could be big, but maybe not particularly huge. Perhaps LEGO could use the World of Toys store next door too, especially since it would have its through-access cut off from the row of shops here anyway.
Just please, do something about that orange shopfront…
• See the current store: Photos Magiques recently added a new Hollywood Pictures photo gallery