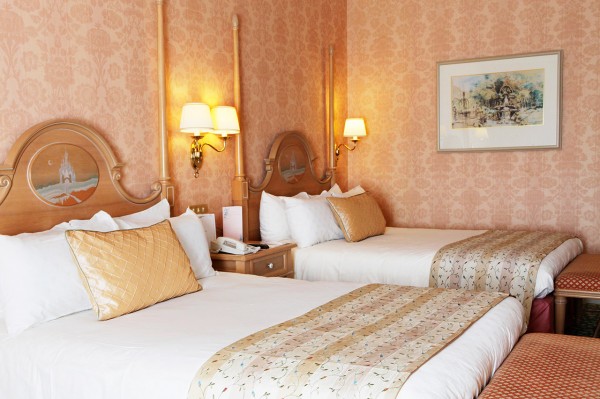 Your 2013/2014 holiday to Disneyland Paris might now feel a lot more like a 21st Century experience. Lagging behind for years in internet access offering, Disneyland Paris has made a surprise sudden move towards offering more widespread — and crucially, free — Wi-Fi access across the resort.
Announced late on Monday was that the prestigious Disneyland Hotel now offers free Wi-Fi access. Then, on Tuesday, the official Twitter feed of the resort followed that up by confirming free Wi-Fi would be rolled out gradually within the next year to all other Disney Hotels, along with convention centres, Golf Disneyland and even Disney Village.
Free Wi-Fi is now arguably considered as important as other hotel room fixtures such as a television. From previously offering only patchy and expensive Wi-Fi access in only the four higher tier Disney Hotels, this move will add some much-needed additional value back to those — many say — overpriced "on property" room nights. Guests have in the past been faced with the frankly absurd situation that, for example, the ultra-basic €52 per night Ibis Budget over at Val d'Europe offered free Wi-Fi, but the €459 minimum Disneyland Hotel did not.
The inclusion of Disney Village in these plans is interesting. Could that be a commercial decision, to make the entertainment district more inviting for visitors to "dwell" longer, or could it even be an easier test bed for eventually covering the whole of the resort — and both parks — by free Wi-Fi? Last year, Walt Disney World began offering free Wi-Fi to visitors within its Magic Kingdom park, with plans to roll it out to all four parks and Downtown Disney over there too.
Besides giving guests what they now see as an almost essential home comfort, providing free Wi-Fi will also exponentially increase the number of status updates, photos and videos posted to social media websites during guests' stays, especially at Disneyland Paris where many guests have had to avoid "roaming" charges for foreign networks, giving the Disney Parks perhaps their most powerful ever marketing tool: us.