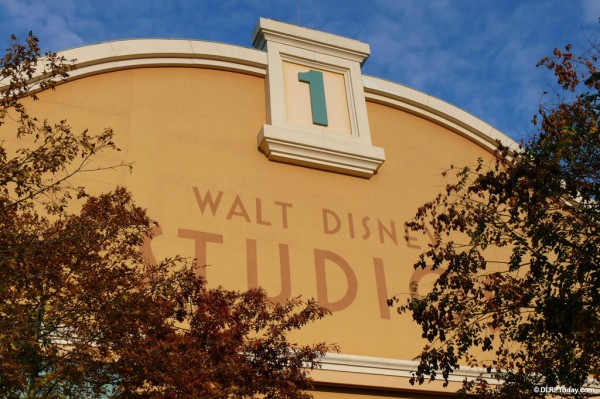 Ah, we've all mistaken an "une" for a "deux", haven't we? Putting an abrupt end to the hunt for a second imminent new Walt Disney Studios Park attraction, Disneyland Paris has confirmed directly to Mouetto, admin of Disney Central Plaza, that the comment was purely a journalistic error on the part of Le Figaro, which incorrectly transcribed its interview with Philippe Gas.
The article by Mathilde Visseyrias, which remains unchanged online, cites the Euro Disney group CEO as announcing that €150 million in credit agreed by lenders would be used "pour construire deux nouvelles attractions". One likely explanation for the error could be that Mr Gas actually said a more vague corporate line of "de nouvelles attractions", simply "new attractions".
As Mouetto also points out, this isn't the only error from this Figaro journalist regarding Disneyland Paris. A separate article also published on Tuesday states Philippe Gas as having been CEO since 1998, rather than 2008. Ironically, Visseyrias headlined the original interview as "Disneyland Paris 'has learned from its mistakes'".
So, yes… Happy birthday, Walt Disney Studios Park! While this confirmation couldn't be timed worse, let's try not to be too disappointed about an extra attraction which was never there to begin with. Ratatouille is still very much "on" for 2014, bringing with it the equally welcome trio of a full-size restaurant, toilets and possibly a new shop. And with the €150 million cited — which thanks to earlier announcements, we can confirm isn't a mistake — that means one huge pot of cash to make Rémy's world-exclusive ride something even Brad Bird calls "really cool".
And those suggestions we shared for where the park could find a second new attraction: don't forget those. They might just require a little more patience. It's frustrating, because this extra-attraction-that-never-was could have been a great opportunity to tick one off the list early, improving at the same time as expanding the Studios. Investments such as Toy Story Playland have bulked up the attraction (and visitor) count but failed to add up to a more consistent, cohesive park. It largely remains a collection of top quality Disney attractions without the strong Disney glue between them. Merely sticking extra pieces on, however big-budget, won't solve the overall production problems.