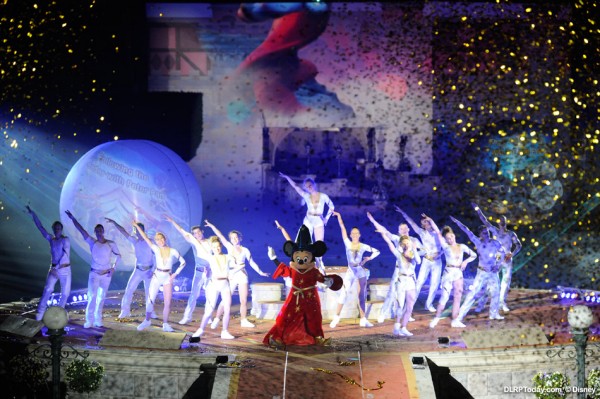 Today's the day — another year, another new festival begins at Disneyland Paris. And this year, it's the Disney Magical Moments Festival, bringing a big (yet at the same time, rather modest) selection of new character "moments" and entertainments to the parks. Needless to say, there was nothing modest about the anticipated media launch event, which took place over last weekend and included the usual blow-out grand opening show and fireworks to round things off. Over 1,000 media types (plus for the first time ever, and at long last you could say, fan websites like DLRP Today and Photos Magiques) were officially invited along to see Mickey kick things off.
The audience were given light-up magic wands to join in the fun as the cast took to the stage, gathering up characters from each of the "moments" throughout the park: the Princesses including Rapunzel and Flynn, Alice and the Mad Hatter, Abu, Baloo and King Louie, Buzz Lightyear, Peter Pan and the stars of the main show Mickey's Magical Celebration, Merlin, the Fairy Godmother and Genie.
Giant white projection globes had been positioned across Central Plaza throughout the day and came to life here with images and logos of the 14 new moments being launched this year.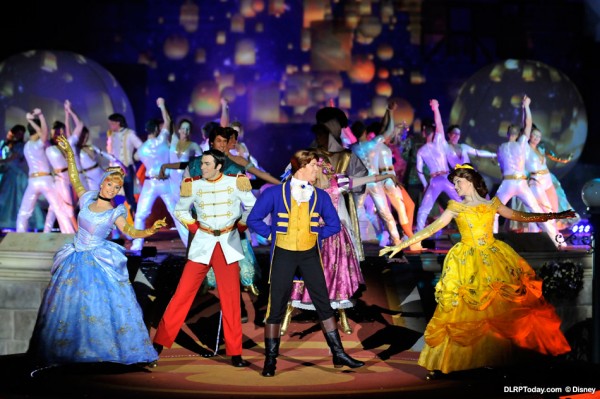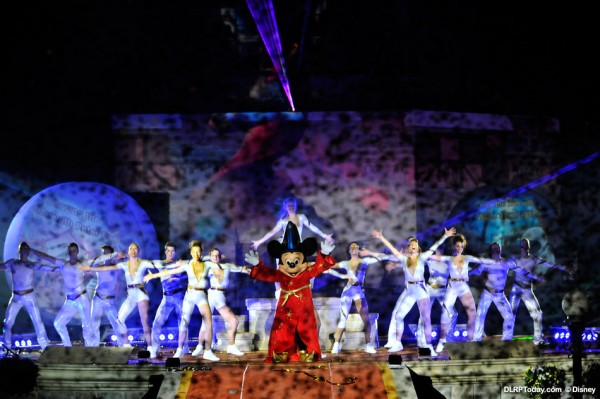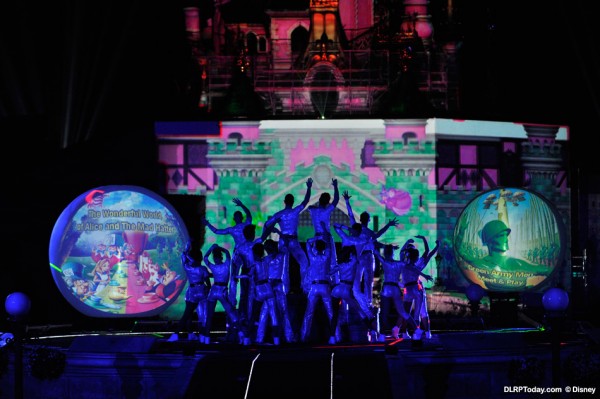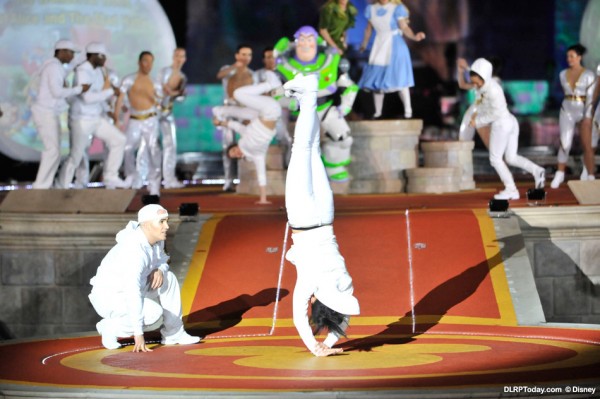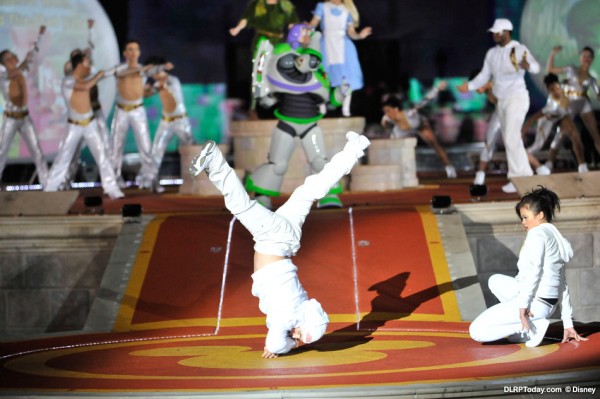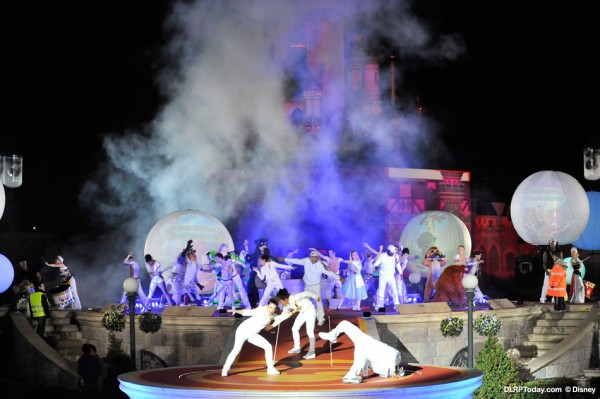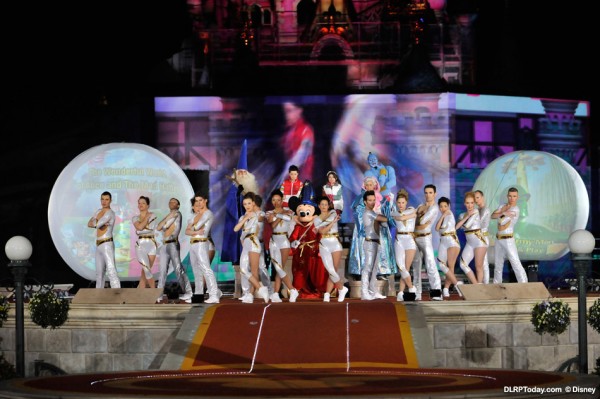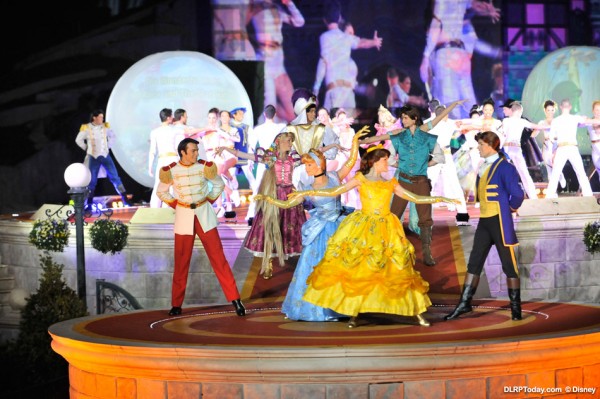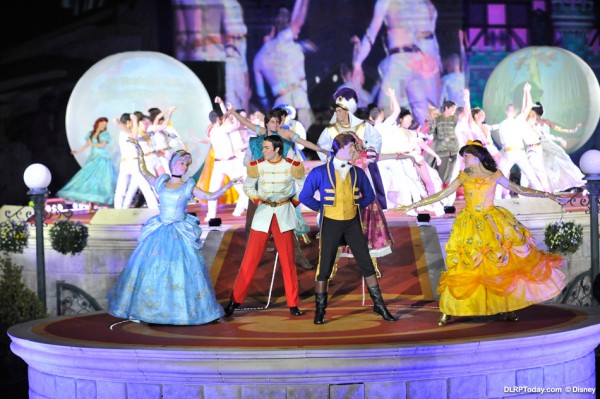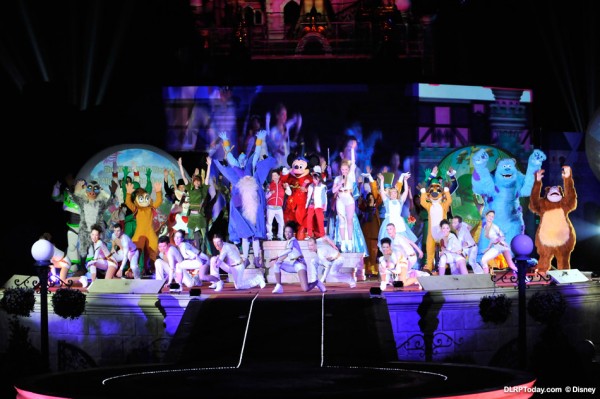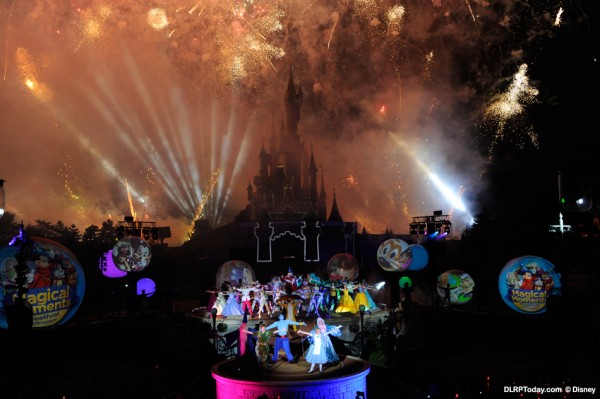 Forget the expensive fireworks, eye-watering laser effects and a cast so big you fear someone's going to fall off the stage — it's just great to see the mouse in his Sorcerer outfit in Paris, isn't it?
More photos and videos of the Magical Moments themselves to follow!