Stick with this page as we bring you live(-ish) rolling updates from the New Generation Festival press launch earlier this evening, sharing all the photos as they're published.
• Adrian Brody, real famous person! (2:26am)
Among the usual glut of French "celebrities" who largely mean nothing to us, could be found Adrian Brody — actual Oscar-winning Hollywood actor, from The Pianist and Peter Jackson's King Kong.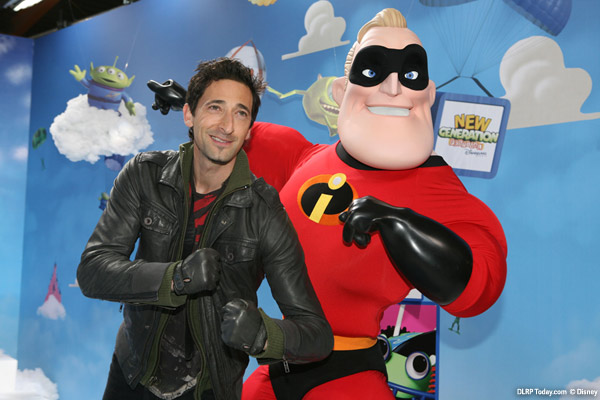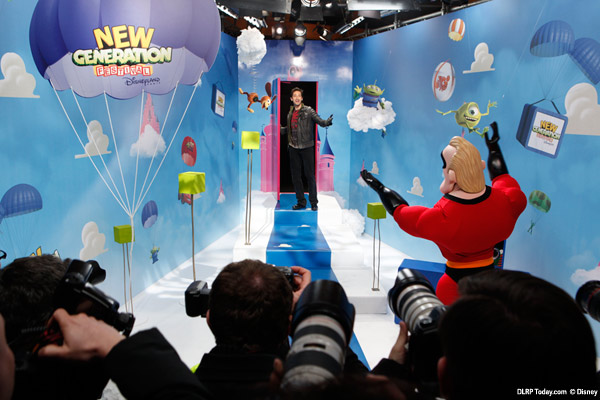 Got to love the embarassing photo set-ups Disneyland Paris provide for their VIPs.
• French Celebrities (2:38am)
Although, as you can see, many of them are only too happy to oblige: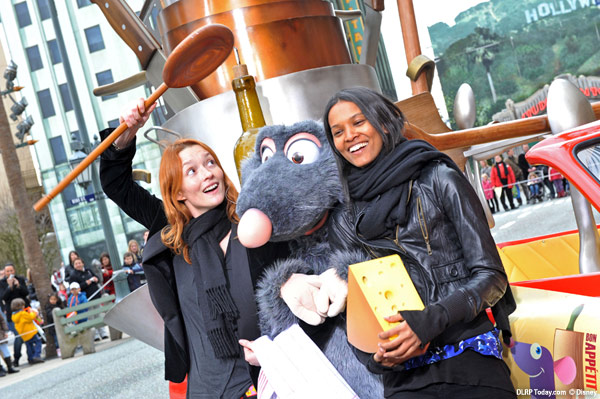 Audrey Marnay and Liya Kebede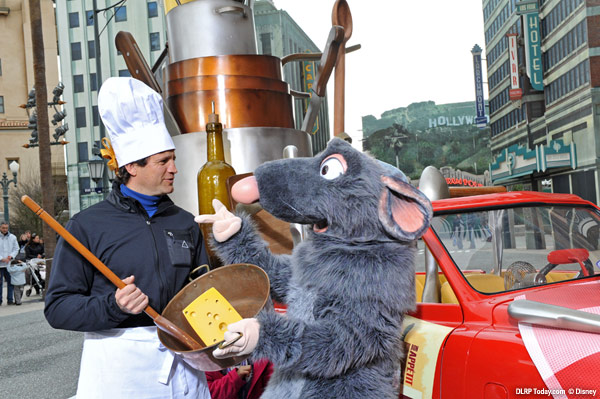 Fabian Galthie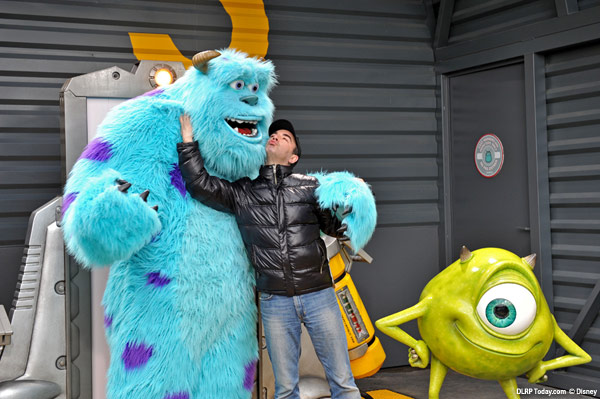 Bruno Solo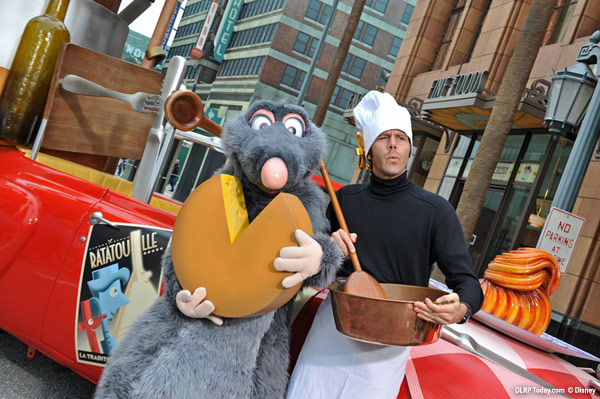 Prince Emanuele Filiberto di Savoia
The photo from the Monsters Inc. photo location there confirms the recent work was just a simple refurbishment, and the Mike Wazowski figure is still in place — not yet to be ousted by his real, walking equivalent now appearing in Disney Showtime Spectacular over at Disneyland Park.
British girl pop group The Saturdays were also at the resort today.
• Disney Showtime Spectacular premieres (2:50am)
We mentioned that today's weather hadn't been too kind to the first performance of Disney Showtime Spectacular. It's the Disneyland Paris press event curse — blow all your money on a big show, invite thousands of questionably important people… and then that thick Marne-la-Vallée cloud rolls over.
Here are photos from the press performance earlier today: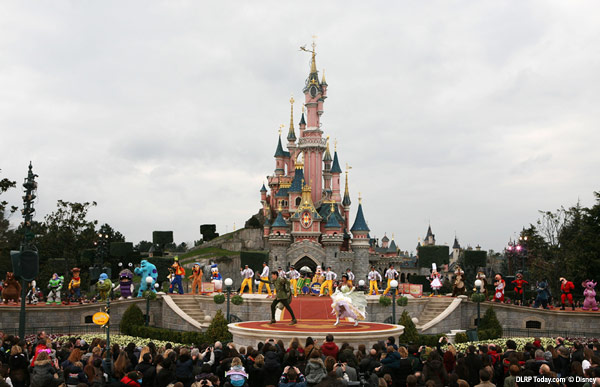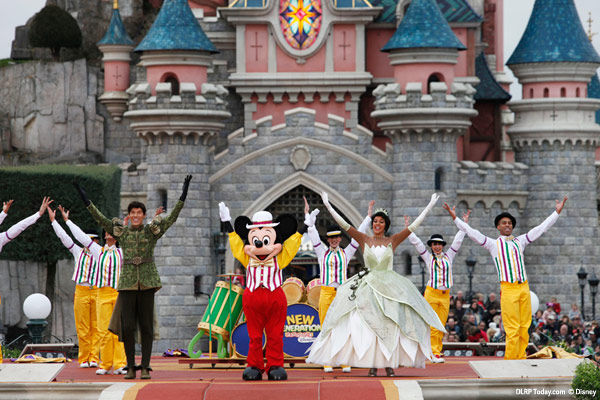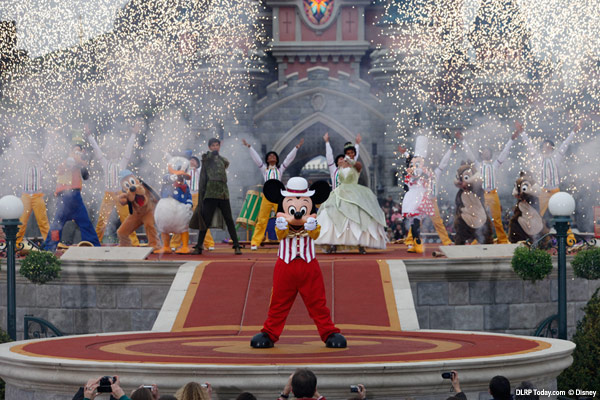 Luckily it remained dry, if not providing the best weather for this new show to shine.
• The New Gen Show – first official photos! (3:02am)
And here we go, this is what we've been waiting for. Details have been sketchy about what to expect from tonight's events, but with the stage set as the Moteurs… Action! stunt arena over at Walt Disney Studios Park — and not Central Plaza as the past two launches (15th and MMP), it promised something quite different and certainly very grand, given the arena floorspace…
And of course, they didn't disappoint. An enormous cast, a laser and projections show and the Disney All Stars Express park-hopping to join the cars of Disney's Stars 'n' Cars:
The full wide shot at show-level: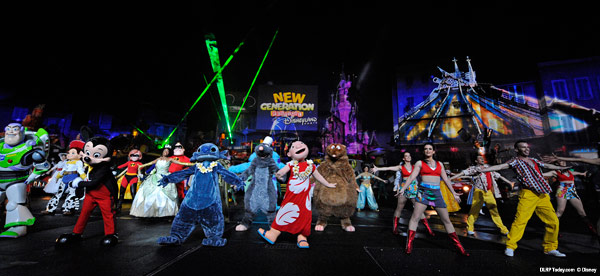 Stars jump for joy as resort icons are projected onto the Mediterranean sets of Moteurs Action: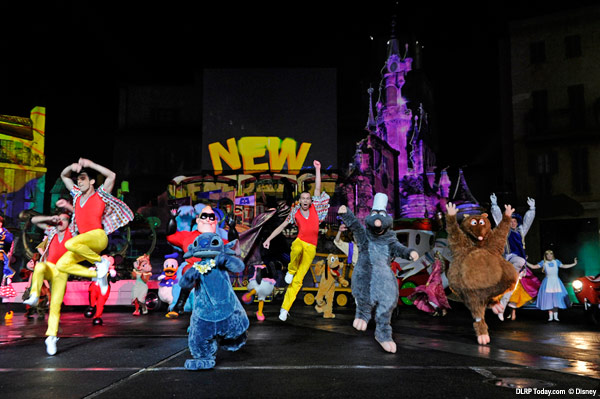 Artsy arrivals by illuminated balloons? Why not: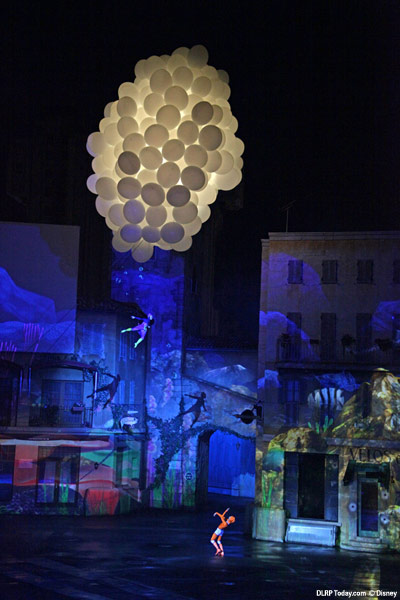 A full-on smooch between Tiana and Naveen? Ooo err: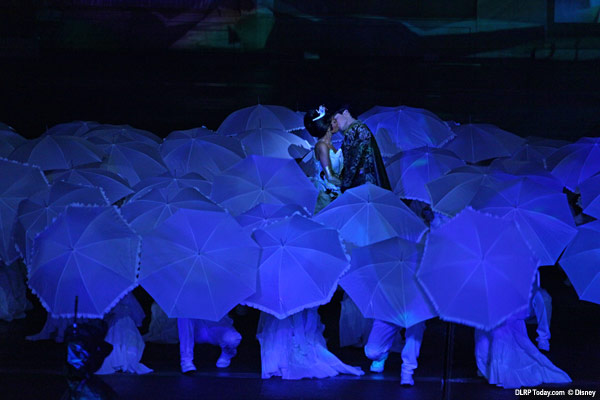 And that final wide angle from the top of the Stunt Arena seating again: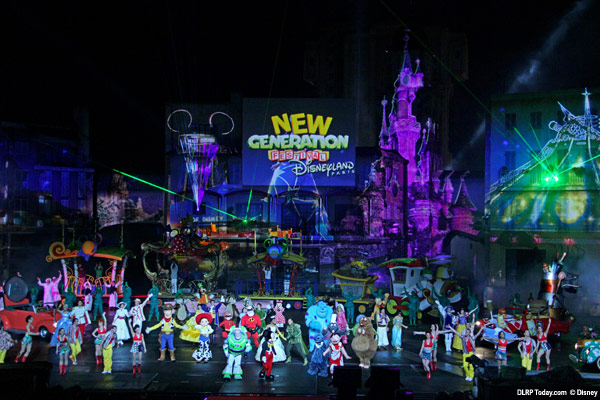 At least, with 3000 stadium seats, the VIPs wouldn't have had to crane their necks for once.
• The Saturdays, New Generation Props & Suitcases (29/03 16:07pm)
Tiana meets British pop group The Saturdays — or is it the other way around? — in this picture captured by Photos Magiques on yes, Saturday: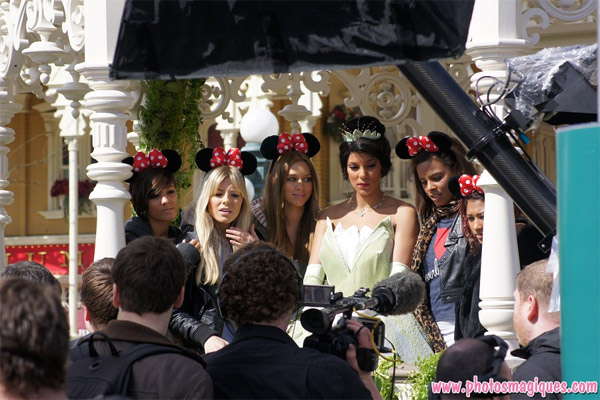 They also stumbled upon some clever oversized toy props in the hotel lobbies where press event invitees were staying, such as this ViewMaster toy: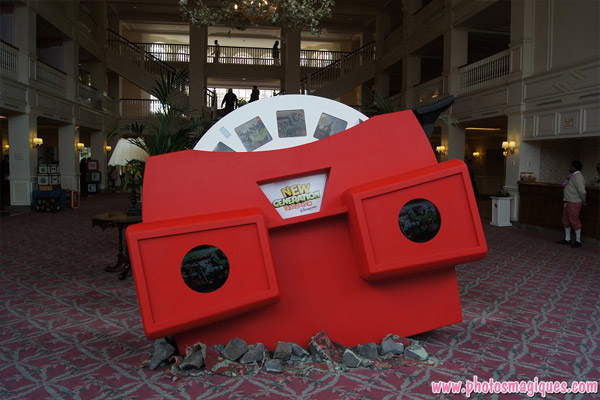 And the suitcases of New Generation characters who were also checking in: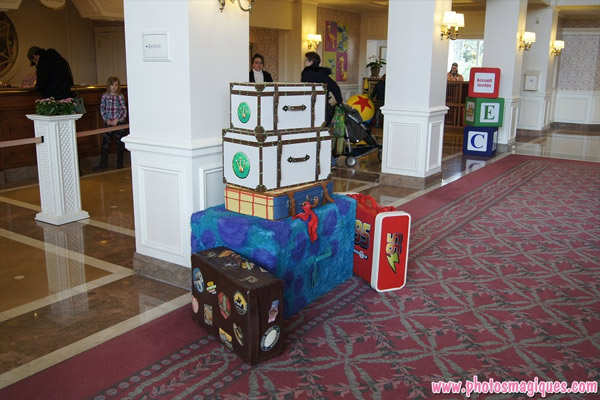 See more of these, plus loads more news from the past week, at their full update here.
• Princess Tiana meets Princess Tiana! (29/03 18:38pm)
Sandrine Van Handenhoven, Belgian pop star and voice of Tiana in the Flemish version of The Princess and the Frog (De Prinses en de Kikker) met the princess herself this weekend: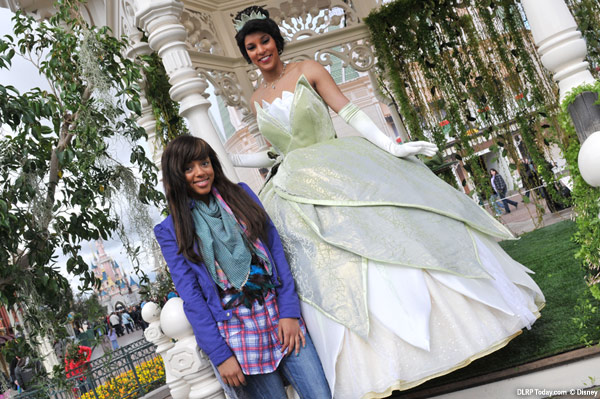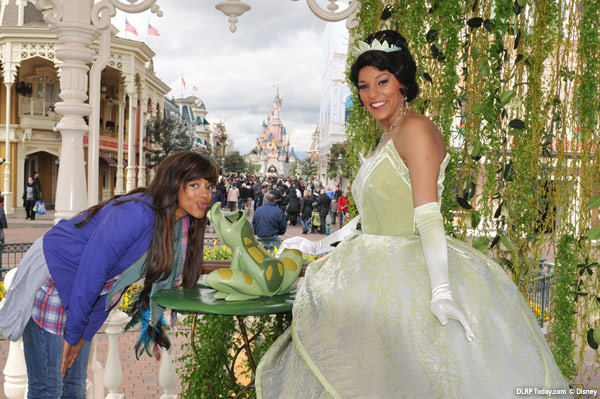 • More Opening Ceremony Show photos (30/03 18:45pm)
More pictures of the spectacular opening ceremony show have been published by Disneyland Paris: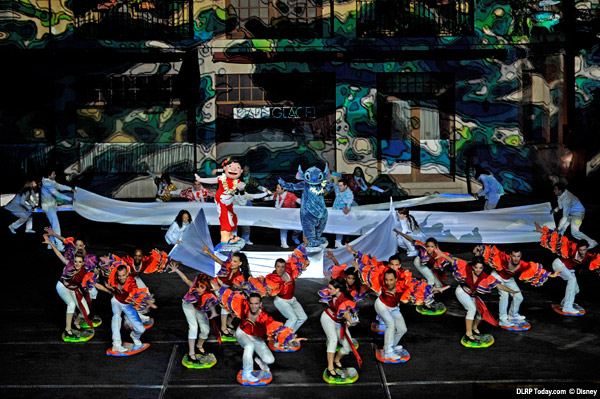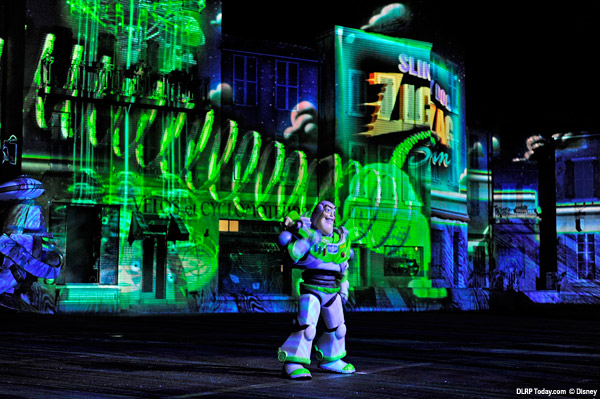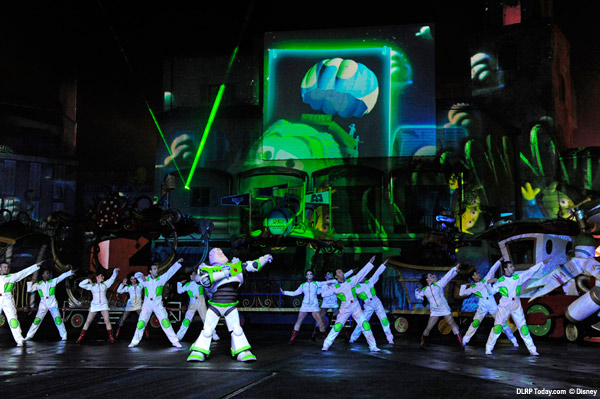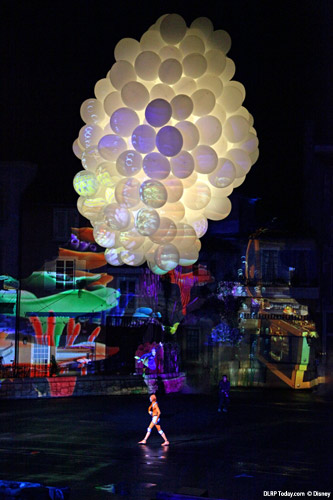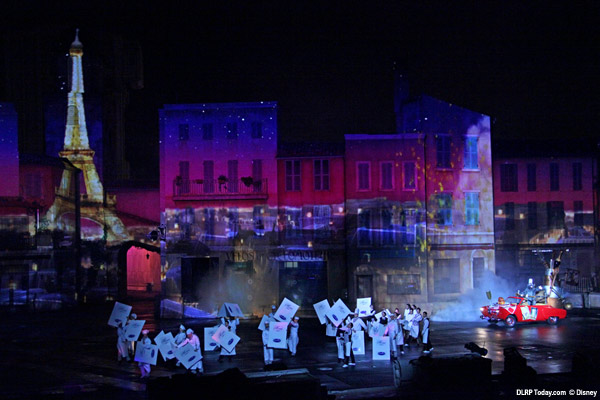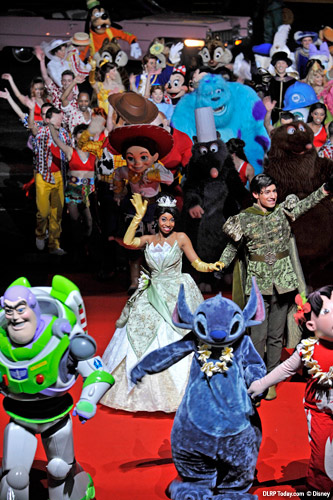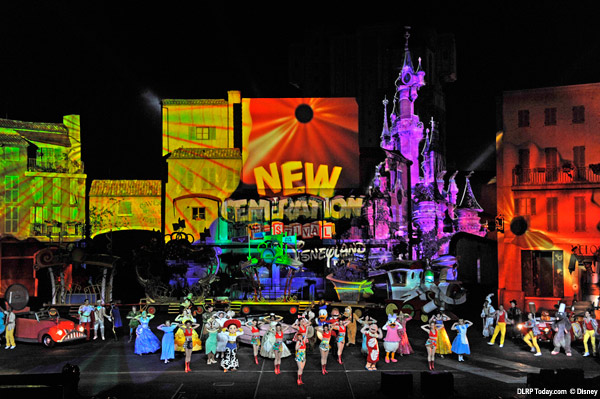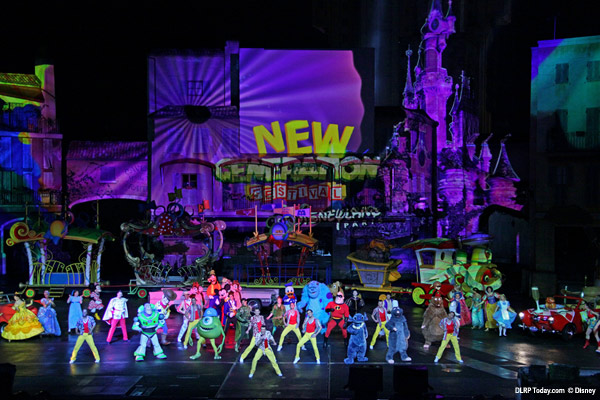 — — Check back for more updates soon!
Photos © Disney.