These days it only happens at Halloween and Christmas, but there was a point in the recent past, around the time of The Lion King Carnival and similar events, when it seemed Main Street Station was never without decorations.
But, those seasonal logos have made a comeback. As spotted in a behind-the-scenes video, concepts prepared by the Entertainment department called for a return to Main Street Station decorations — although we couldn't quite get a good look at them. Last week, they began to appear.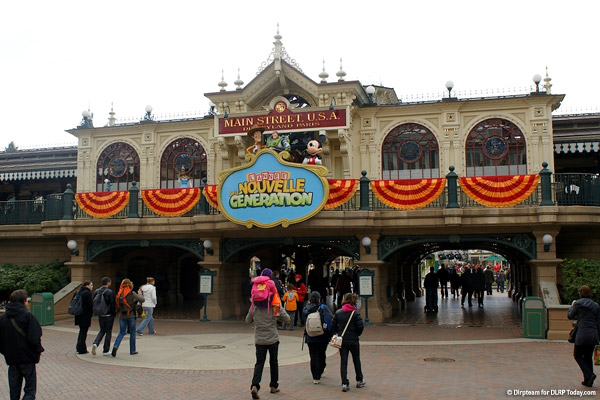 First with a new idea, at least for seasonal decorations at Disneyland Paris: Ruffled semi-circular fabric bunting in red and yellow, a common way Main Street is decorated for Halloween in the overseas parks — where there's no orange paint in sight — and a welcome idea for Paris.
And then, the old tradition: A large logo plaque and sculpted character models.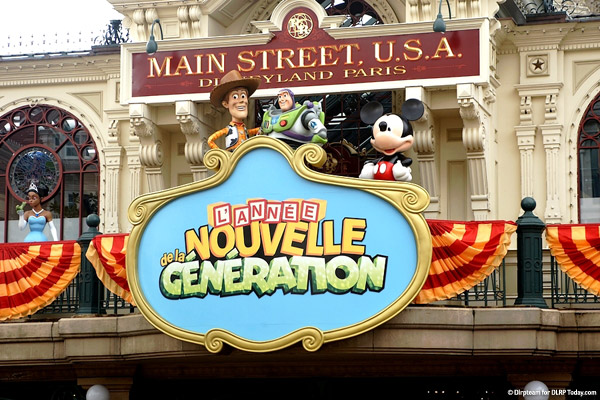 Models that are, it's been noted… a little off-model. The tacked-on Mickey is oversized compared to his new friends, and we'd better be careful what we say about that Woody and his eyes… there must be something in the s'mores at Cowboy Camp!
So far (perhaps there's more to come?) there are only additional characters to the left of the main logo, with Tiana and Frog standing in front of one window and Remy in front of the other.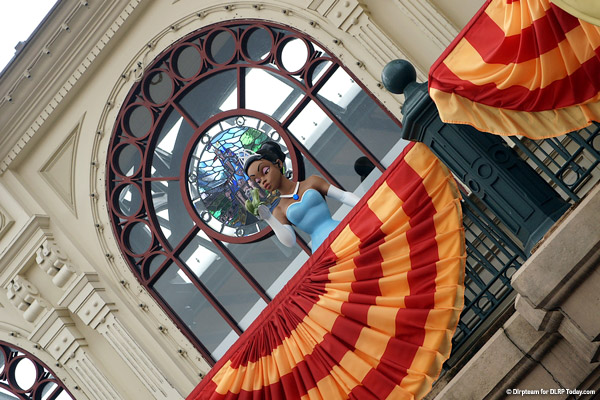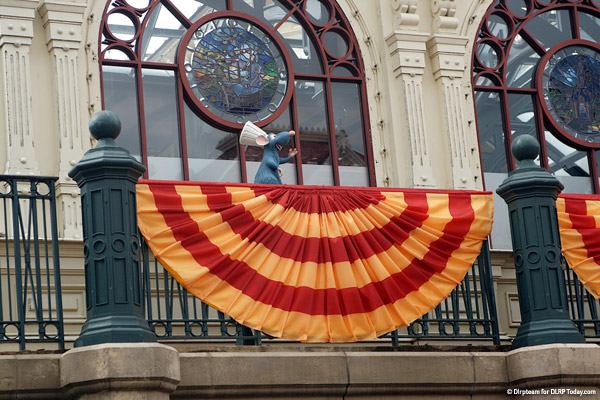 As we saw in the concept art, the Baroque style of the logo frame is continued through the new Main Street lamppost decorations, although the colour scheme seems to have become darker and less symmetrical.
The final colours of the ribbons under each frame are blue, yellow, red, green and purple, rather than the fresher pattern of purple, white, yellow, green, yellow, white and pink promised…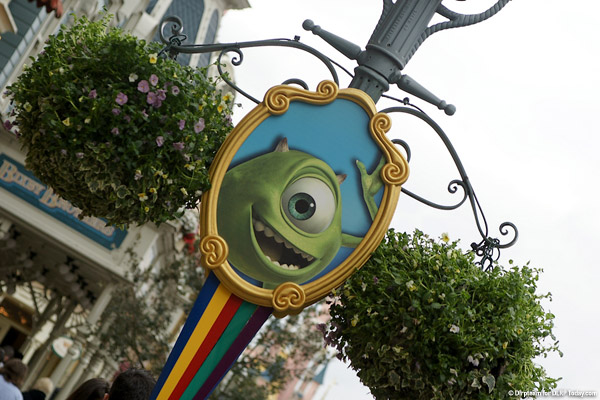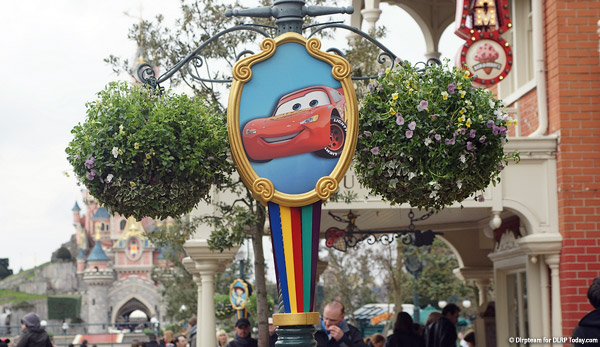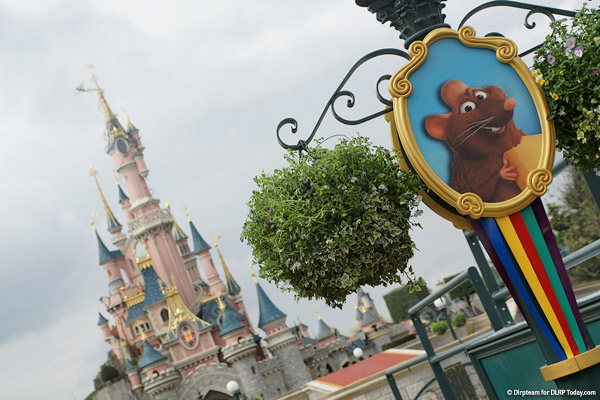 Still, we can probably all agree this is how Main Street should be decorated. A big, big improvement on the mess last year; at last a reasonably subtle way to extend the year's theme and bring the current advertising campaign into the parks.
Perhaps, then, it simply fell to Main Street Station to be this year's sacrificial piece of Disneyland Park for the less successful decorations, now that the castle is finally off-limits. At least, better to have Woody frightening children there than from somewhere on our dear château!
Now, about Tinkerbell…
Photos by Dlrpteam for DLRP Today.com