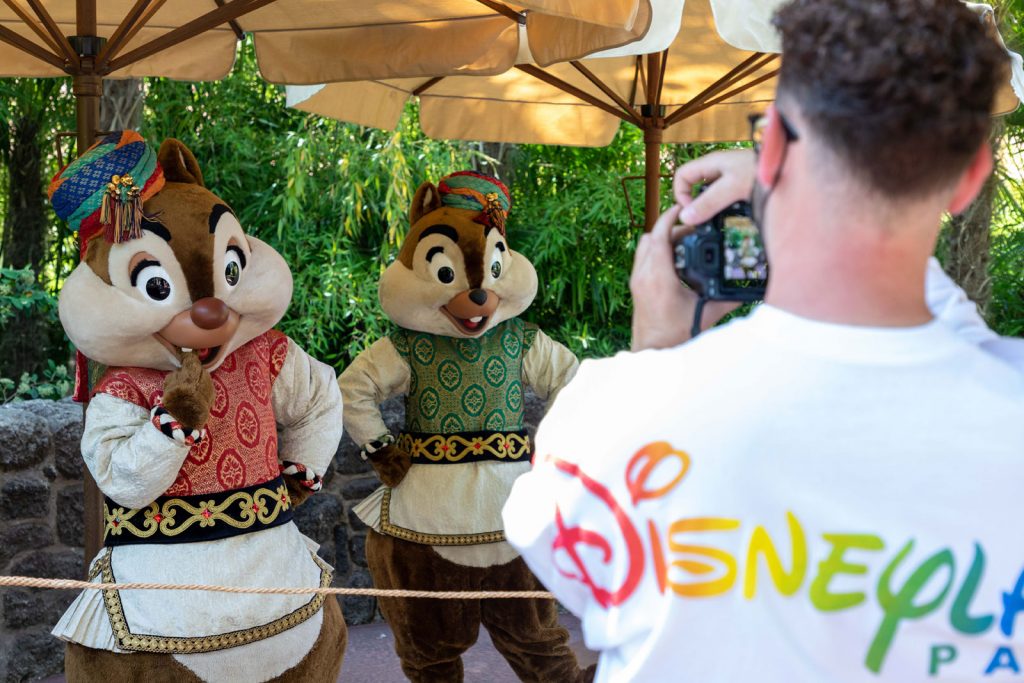 Disneyland Paris has made the first notable concession to its almost universal policy of wearing face masks in the public areas of its parks and resort, by allowing guests to remove their masks for photos at the designated Disney character Selfie Spots.
For the first time in almost 18 months, it's now possible to capture your full smile alongside a Disney character. Masks can be briefly removed once stood on the green circle to take a selfie with the characters behind, at a number of locations across the two parks.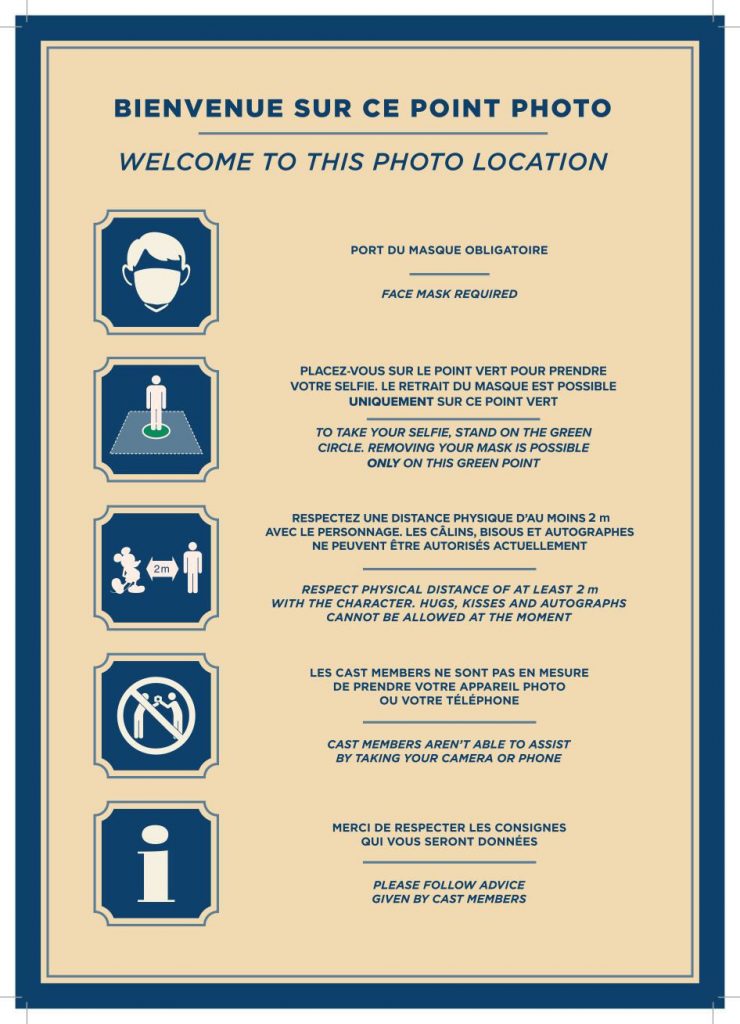 The resort has updated guidance signage to note the change.
And here's an example of it in action… smile!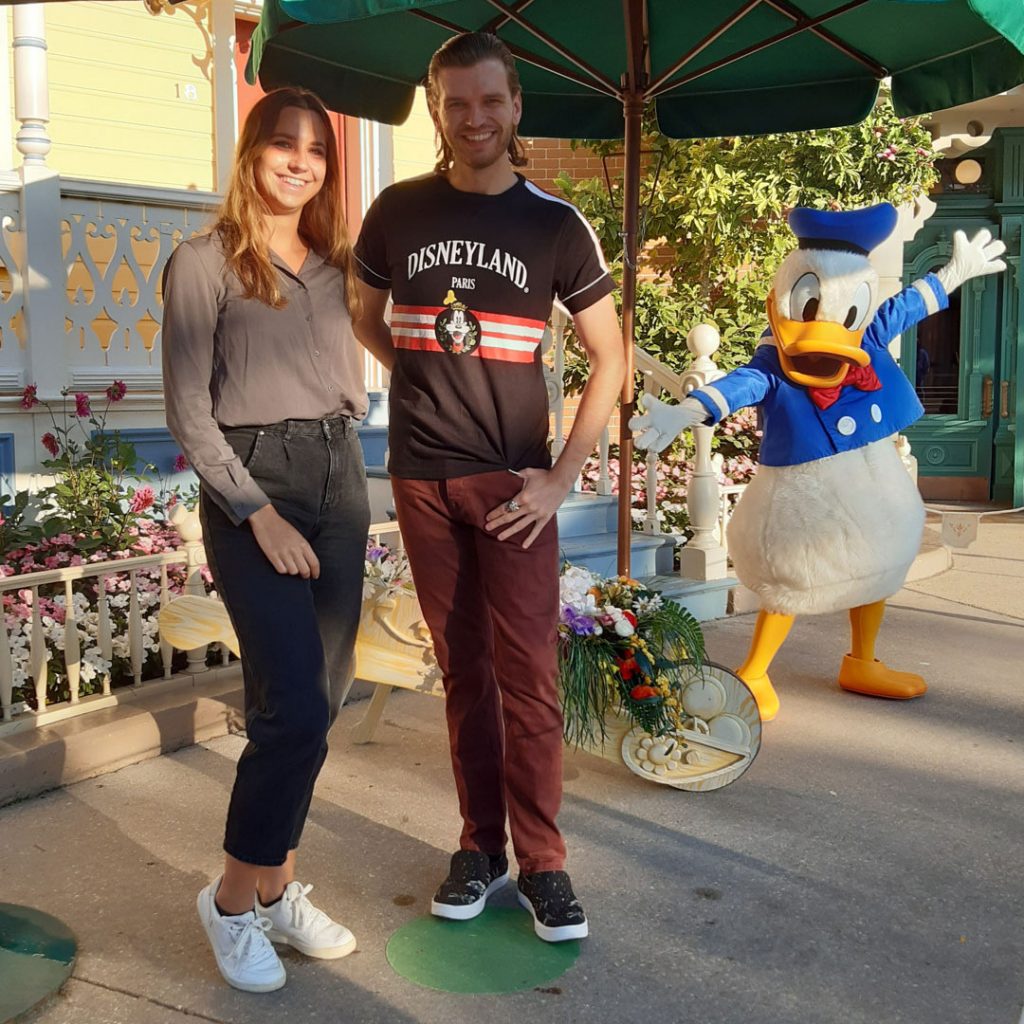 Disneyland Paris requires all guests 6 years and over to wear a face covering while in public areas of the resort and theme parks. Previously, the only exemption made to this policy was while eating and drinking.
Since Selfie Spots are highly controlled anyway, this change makes a lot of sense and represents a sensibly cautious approach to relaxing rules overall.
France's current Coronavirus mask rules (as of 14/09/21) state:
In indoor public spaces (shops, offices, schools etc) and on public transport you must wear a mask that covers your nose and mouth. You don't need to wear a mask in places where a health pass is required (although local authorities may review this).

If you are outside you do not need to wear a mask except in places where social distancing is not possible (queues, open-air markets, railway stations, etc.).

Where necessary, local authorities may require masks to be worn in other places.
On one hand, Disneyland Paris theme parks could be exempt because they require a health pass for entry, yet as they're busy, crowded places, where social distancing is often not always possible, Disney appears correct to retain the measures for now.
At Walt Disney World Resort in Florida and Disneyland Resort in California, masks are only required indoors and are optional outdoors. With the parks containing many blurred indoor/outdoor areas such as covered walkways, canopies and queue lines, this must be rather challenging in practice.
NHS COVID Pass permits entry
In other COVID-19-related Disneyland Paris news, it's worth noting as an update to previous articles that the NHS Covid Pass, showing proof of vaccination within the main NHS phone app, can now be used to enter Disneyland Paris — no need for a separate French app.
The resort also has its own testing centre, see this link for more information.