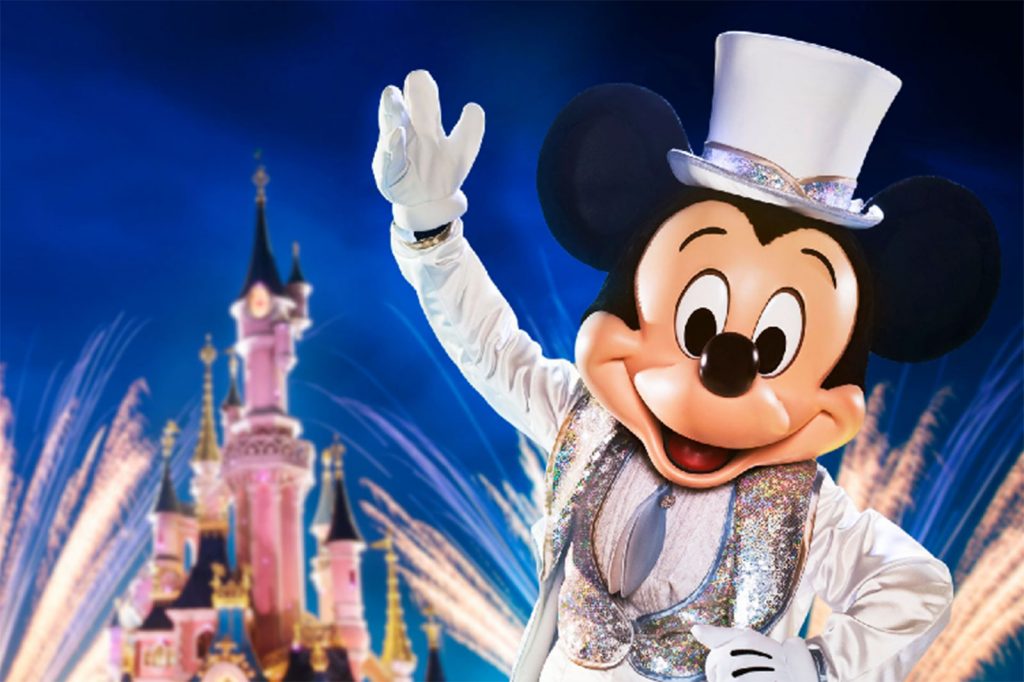 Disneyland Paris' 30th anniversary year will be welcomed with the full celebrations of a Disney New Year's Eve Party, the resort has announced, as tickets go on sale for the 31st December 2021 event.
Certainly one of the gloomier years in the Disney resort's history, 2021 will be shown the door with a bang as Disneyland Paris confirms a Sparkling New Years Eve Fireworks will be part of the evening's festivities.
"It promises to be the most incredible yet," says the resort. But they could have a point: there's still no return announced for Disney Illuminations, or any other nighttime spectacular, meaning this would be the first time in well over a year that a firework has exploded behind Le Château de la Belle au Bois Dormant.
Taking place at Disneyland Park, the Disney New Year's Eve Party hours are 8pm to 2am, including music, exclusive entertainment and exclusive late-night attraction openings.
Tickets are on sale now, priced at £99.19 or €109 for all guests over three and can be booked online here.
For the last New Year's Eve Party which took place at the park, on the eve of 2019/20 (little did we know…), tickets were £87.07 or €101.75. They're surely now pushing the ceiling of what people might pay for one evening, although it's probably in line with the increasingly astonishing price of other live events these days.
As an added offer, anyone booking a hotel and park ticket package at a Disney Hotel can add Disney New Year's Eve Party tickets to their booking and get a 15% discount. Just select your dates of stay (must include 31st December 2021) and then add the extra tickets to your basket.