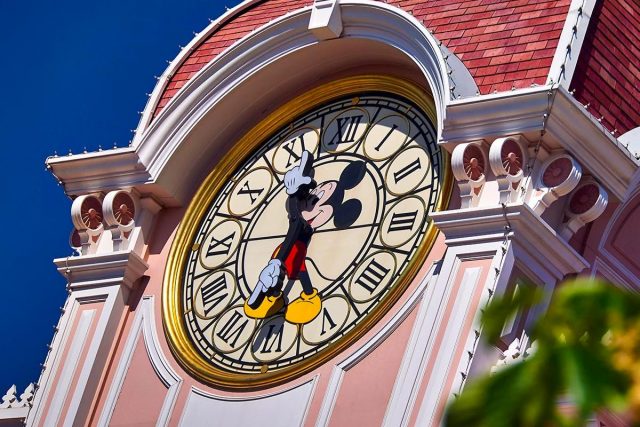 Disneyland Paris has now confirmed it will be closed to visitors completely from 30th October 2020 in line with the new measures imposed on France by president Emmanuel Macron. Furthermore, following an aspiration to re-open for the Christmas holiday period, it will then also close for over one complete further month from 4th January to 12th February 2021.
As the Covid-19 pandemic again grips Europe with spiralling cases and hospital admissions, the European Disney resort, which only began a phased reopening on 15th July, has no option but to understandably close its gates during the emergency "lockdown" measures announced by the French president on 28th October.
In a statement on the official website, Disneyland Paris does however confirm an intention to re-open over the lucrative Christmas holiday period, with reservations still open for 19th December to 3rd January. This will, however, only happen "based on prevailing conditions and government guidance at that time".
The pre-emptive announcement of a further winter closure in January is unprecedented and yet somewhat understandable. Since its opening in 1992, the Parisian resort has struggled to make these cold and dark winter months work, only finding some success with the Star Wars seasons of recent years.
With fears that the Covid-19 crisis will continue to impact daily life in a major way throughout this coming winter, it is a sensible move for the resort to cut its losses here and effectively announce its first ever seasonal closure. In recent weeks, the resort had already been dealing with the implications of a 9pm curfew, hitting Disney Village in particular.
Disneyland Paris remains almost unique in the European amusement park field that it (normally) remains open 365 days a year, as many outdoor parks, such as all those in the UK, have lengthy seasonal closures.
If you had a booking for one of these periods, you can find a page with terms and questions answered here.
For those longing for a glimpse of Disneyland Paris' colourful worlds, thoughts will now turn to Summer 2021. Faced with dwindling attendance and bookings, the resort has been running some of its best value package deals for years, all with a "Zen Guarantee" that allows you to cancel or modify without fees.
With free dining plans, €100 spending money and up to 25% off currently advertised for next spring and summer, now could be the time to look longer into the future and make some happy and hopeful plans for our return to Disney magic.