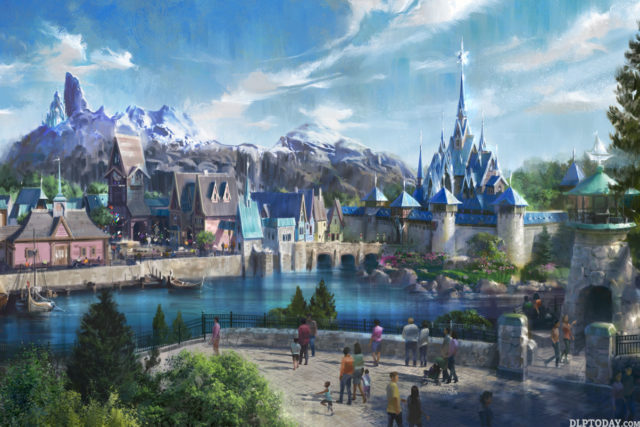 Disneyland Paris has unveiled the first detailed concept rendering of the new Frozen themed area coming to Walt Disney Studios Park as part of its major, multi-year expansion.
Depicting the port of Arendelle surrounding the impressive new lake at the heart of the second gate's expansion pad, the visual gives more clues about the style and substance of the new land, which will feature a single major attraction along with a restaurant, shop and character opportunities.
Until now, we've had to make do with zooming in to the more sketchy visual for the whole park released over 18 months ago.
So far, so gorgeous: for a park once devoid of any body of water whatsoever (beyond the Front Lot fountain), we're now to be enveloped in what appears to be a reassuringly immersive little land complete with its own new fountain, sailing boats moored up by the harbour side and a plethora of beautifully colourful Nordic buildings, including a clock tower.
The Palace of Arendelle naturally forms the centrepiece, although the major attraction itself will be hidden within the huge mountain range beyond, which feature's Elsa's Ice Palace in forced perspective peeping from one side.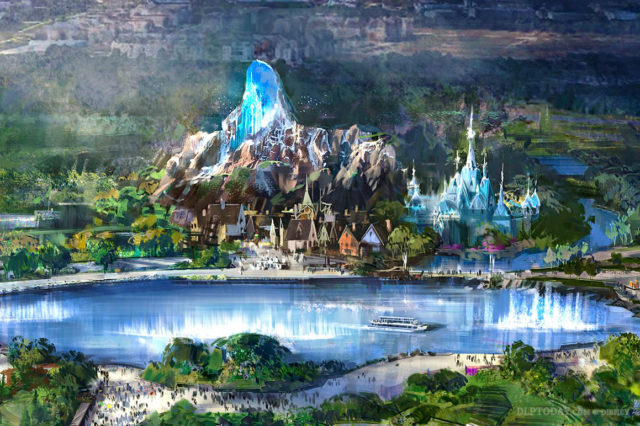 What stands out here is the detail and the multitude of little corners: if that little lighthouse makes it to the final cut, we're doing alright. That's exactly the kind of little corner you can lose yourself in, like much of Frontierland and Adventureland across the esplanade, that is so important to a Disney park yet has been so lacking at the Studios.
It's also reassuring, that despite just having a single check-list of "attraction, restaurant, shop," in the Ratatouille La Place de Rémy style, this area should be markedly more dimensional to actually walk around.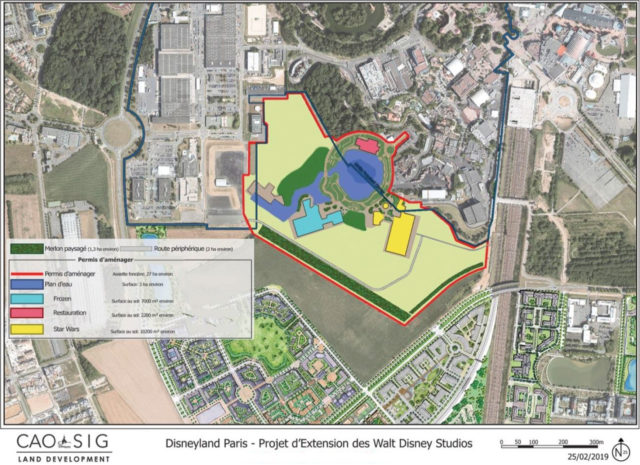 Hopefully Disney chiefs won't regret the lack of a smaller ride to mop up some of the inevitable crowds come opening year and in any case, there's plenty of room either side to expand.
Around the world, Hong Kong Disneyland is adding its own Frozen area to Fantasyland, with an additional attraction in the form of a sledge-themed roller coaster Wandering Oaken's Sliding Sleighs.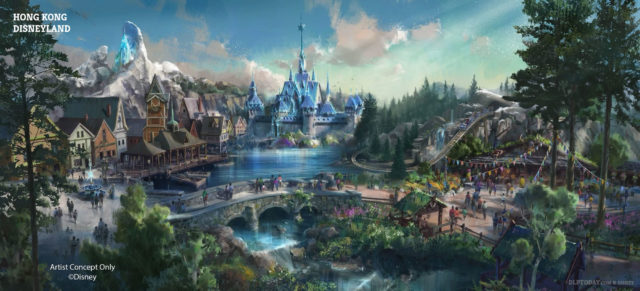 Even if the name won't translate well to French, let's hope this extra ride does at some point reach Paris: an outdoor family rollercoaster would surely be the final box to tick for Walt Disney Studios Park.
Compared to the Hong Kong expansion, named as Arendelle: World of Frozen, the Paris edition appears less fantasy-eschewed and more grown-up. Will this be our little piece of Tokyo DisneySea in Paris?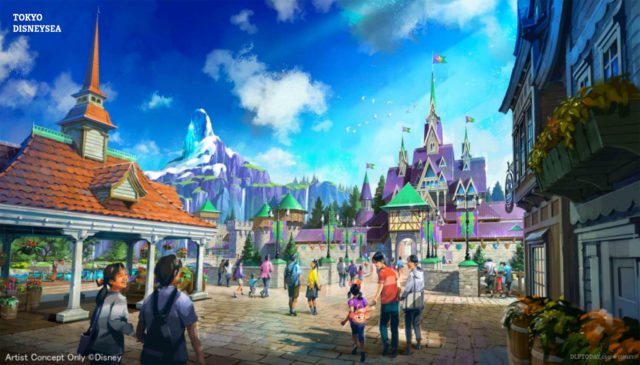 In fact, Tokyo too is adding a Frozen development, but as part of a larger Fantasy Springs expansion to its second park.
Disneyland Paris has yet to map out a timeline of opening dates for the Walt Disney Studios Park expansions, which will begin with Avengers Campus in 2021.