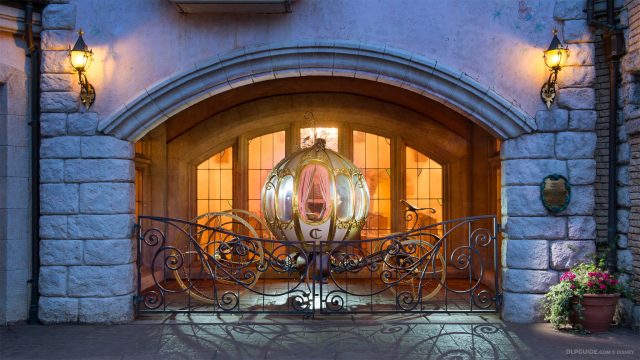 Disneyland Paris has chosen its current Pirates & Princesses Festival to launch a new Character Dining breakfast offer at the most elegant Fantasyland restaurant, Auberge de Cendrillon.
From 12th February to 1st April 2019, the Cinderella-themed restaurant will offer two seatings (8:15am or 9:45am) for a rare Table Service breakfast at the resort. The offering will include a hot plate of savoury morning favourites (scrambled eggs, sausage, salted Mickey waffle, pan-fried vegetables), breads and pastries, an assortment of sweet and savoury verrines, as well as a cold drink and a hot drink.
Pricing & Booking
Any usual discounts are available when booking and, though we assume no Meal Plans cover such a premium breakfast as standard, breakfast vouchers can be used towards it at face value.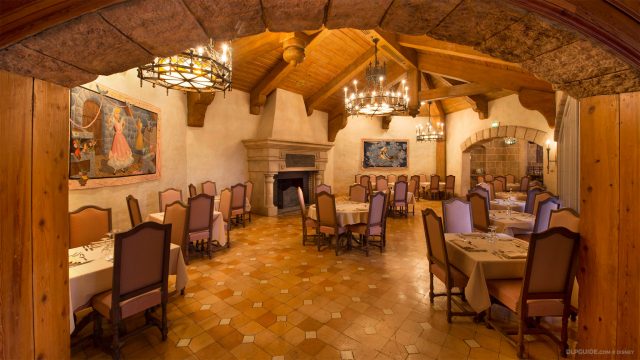 Bookings open on 6th February 2019 for visitors staying at Disney Hotels & Resorts, plus Associated and Recommended Disneyland Paris hotels. Or, if you're staying off-site, you can book from three days before each date — but note that the first sitting is only available to guests with Extra Magic Time access (ie. Annual Passholders).
You might think the pricing astonishing for a breakfast, of course it is — but it still probably compares fairly favourably with that for Breakfast with Disney Characters at Plaza Gardens Restaurant, which currently costs €39 for adults and €35 for children, given that the Auberge (or "Inn") is a rather more exclusive venue with far fewer diners clamouring for characters.
For fans of the Disney princesses, it'll no doubt be priceless — and also ring up a bill quite a bit cheaper than taking your whole group to Auberge de Cendrillon for a full sit-down evening meal, at €77 per adult.
Though the offering is only available until 1st April 2019, it wouldn't be a surprise to see it continue if the market is there.