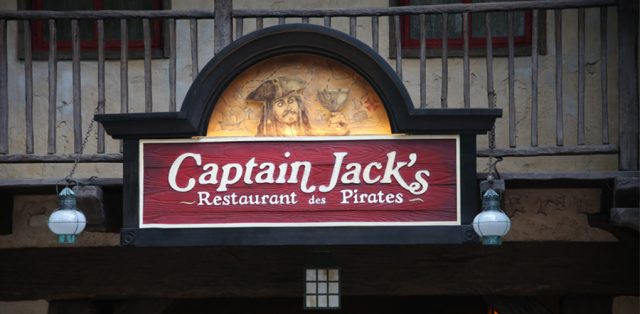 It's time for our first major Disneyland Paris Restaurant Menus update since Blue Lagoon Restaurant became Captain Jack's – Restaurant des Pirates.
Along with the updated menu for Sparrow's takeover of the popular Pirates of the Caribbean seafood restaurant, new updated menus for all the resort's buffet service restaurants are just in:
For the first time, Disneyland Paris have also provided us with a more comprehensive drinks menu for each of the above eateries, making planning your full meal price and experience much easier. One's also been added for Buffalo Bill's Wild West Show.
The following three menus have also been brought up to date, although a full table service menu changeover for winter is due next month: