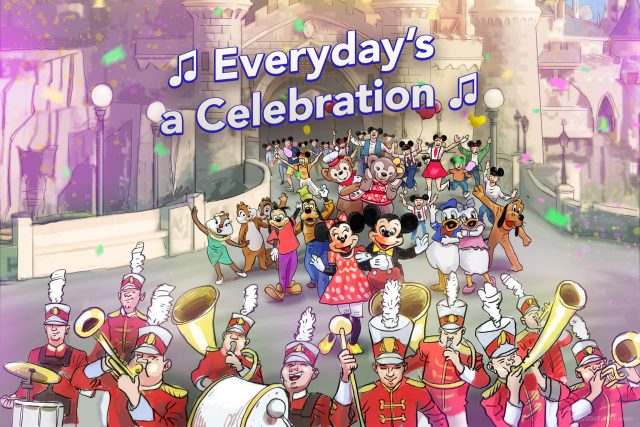 It wouldn't be a Disney park celebration without a feel-good pop tune, and Disneyland Paris hasn't disappointed in previewing its 25th Anniversary theme song.
Titled "Everyday's a Celebration", the brand new song is being teased as the anthem of the special celebrations on 12th April 2017 to mark the resort's actual 25th anniversary date.
Will it be used elsewhere, daily during the year-long 25th Anniversary celebration? We'll have to wait and see.
Take a first listen here:
Complete Lyrics
Everyday's a celebration
Of wishes coming true
You don't need an invitation
We're always here for you
Days and nights are filled with laughter
There's always something new
In a world of adventure, enchantment, excitement
From out of the blue, it's too good to be true
Could it be? Come and see
You're always at home here at Disneyland Paris
And even as you go
You never really go
The memories that we make here
Will go on and on and on
Everyday's a celebration
Of wishes coming true
You don't need an invitation
We're always here for you
Days and nights are filled with laughter
There's always something new
In a world of adventure, enchantment, excitement
From out of the blue, it's too good to be true
Could it be? Come and see
You're always at home here at Disneyland Paris