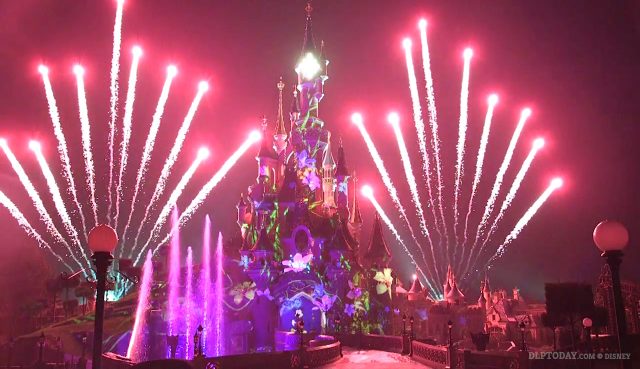 Even more new Disney Illuminations scenes have been revealed in a new behind-the-scenes featurette about the imported Disneyland Paris 25th Anniversary nighttime spectacular.
Scenes including The Lion King, The Little Mermaid and Frozen can all be spotted, along with our first look at how Star Wars will come to life on Le Château de la Belle au Bois Dormant.
The video features master of Disney spectaculars Steve Davison — or Lead Creative Executive of Parades and Spectaculars for Walt Disney Creative Entertainment, to give him his full title.
As well as numerous other Disney parades and spectaculars around the world, Steve was the creative lead behind both 2012's Disney Dreams! and Shanghai Disneyland's 2016 show Ignite the Dream, which has effectively been imported to form the bulk of Disney Illuminations.
Opening Scene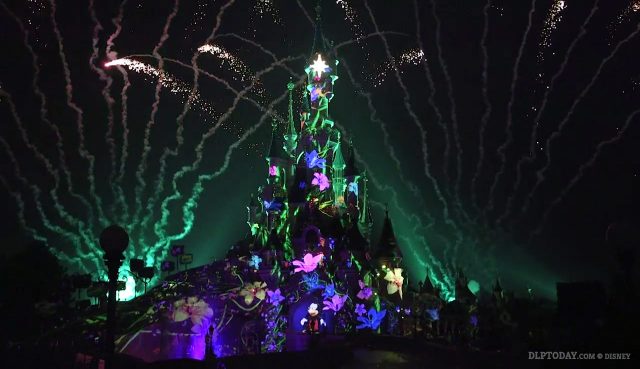 The Little Mermaid "Part of Your World"
Star Wars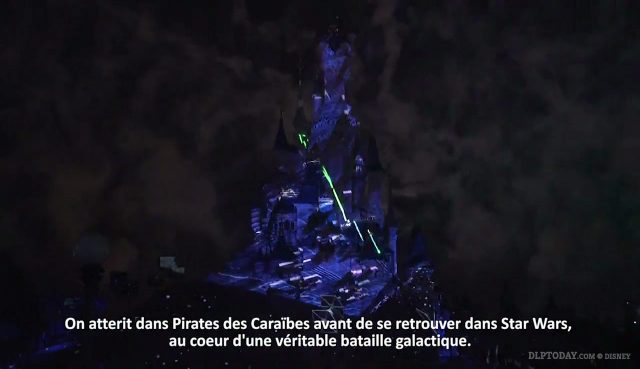 Projection mapping, fire and fireworks testing
Frozen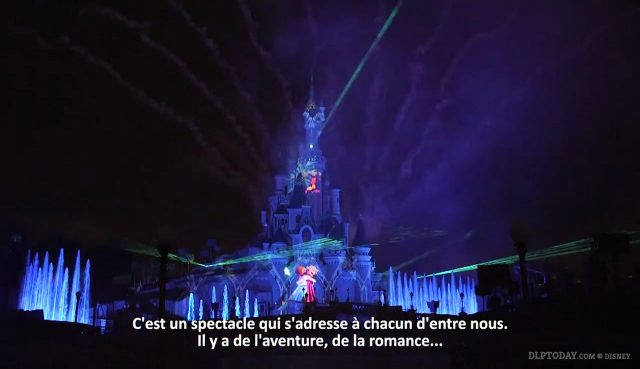 Compare the real-life scenes here with the scale model projection mapping tests released a couple of weeks ago to see how the extra layers of fireworks, fountains, lasers and flame effects add to the finished show — all are shown present and correct as returning from Disney Dreams!.
• Scene Listing — The Lion King and Finding Nemo added to confirmed Disney Illuminations scenes
Meanwhile, on Wednesday the fifth episode of (French-only) web series "My Sparkling 25" also gave a behind-the-scenes look at the new spectacle — with much of the same show footage, but a few extra snippets of the Finding Nemo scene, if you look closely.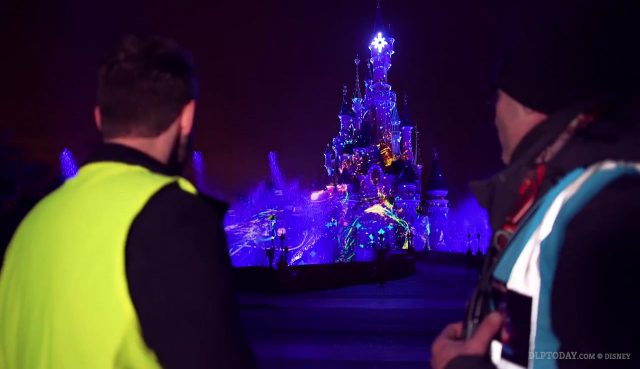 Note that the Second Star to the Right seems to appear atop the Castle throughout the show, presumably without any kind of role like in the previous Peter Pan storyline, just as an additional physical effect.
It's also notable that, despite still being in place since Christmas, the intrusive metal cages holding the Castle's seasonal turret lights don't appear to find any use in the show whatsoever. Time to just take them down?