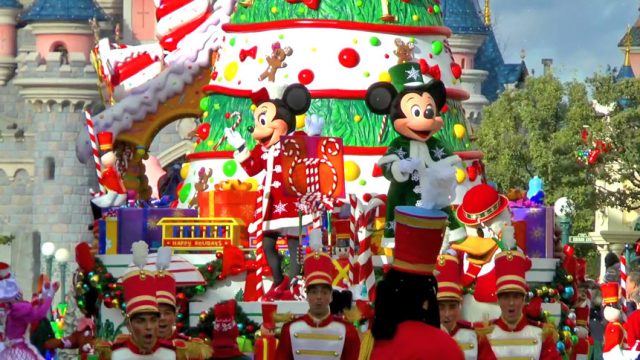 There are now 7 brand new Disneyland Paris videos available to watch on our Video pages or YouTube channel. Covering Disney's Enchanted Christmas, the Happy Birthday Mickey events and the award-winning Mickey and the Magician. If you'd like to bring a little magic into your own home, just hit play on any of these!
If you'd like to experience the rest of Disney's Enchanted Christmas, videos are also available for Disney Dreams! of Christmas, Sleeping Beauty Castle Christmas Illumination, Mickey's Magical Christmas Lights and Frozen Sing-along — that's all the events now covered!
Our Video pages also feature over 130 original Disneyland Paris videos capturing attractions and events past and present — maybe there's something new you've not discovered yet, or some past entertainment you've never discovered before?
• Subscribe to our YouTube Channel to always see the newest videos first