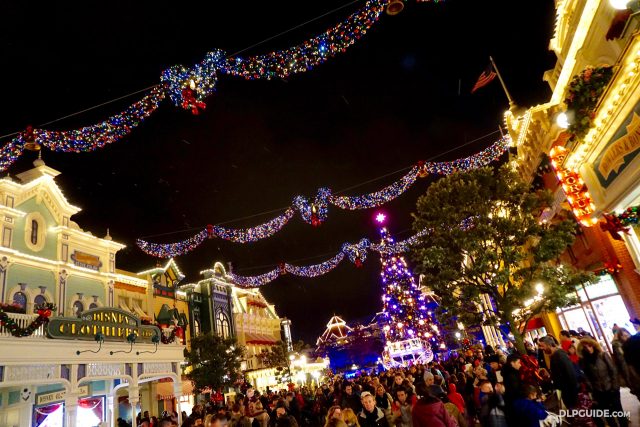 Since 7th November it's "already Christmas at Disneyland Paris"! This year's Disney's Enchanted Christmas season runs until 7th January 2016, with its own parade, illumination ceremonies and nighttime castle spectacular, plus the return of a certain hit stage show from this summer.
Though shocking events in the outside world may have paused the daily routine of the parks for four days — our thoughts remaining with the victims and their families for much longer — perhaps this is the perfect antidote for those of us thankfully unaffected. "When it seems the magic's slipped away, we find it all again on Christmas day," you hear in Disney Dreams of Christmas!. This Christmas seems like something to be more thankful for than ever before.
To help you plan your trip, DLP Guide has put together a complete guide to the season, including a brief review of each highlight and some extra tips:
Meanwhile, as the parks re-opened yesterday, the DLP Guide Twitter feed shared four brand new videos filmed last week to coincide with each event as it was happening in the park. You can watch them now here, and on our YouTube playlist:
Plus don't forget, returning daily this Christmas:
Wishing you a safe and merry Christmas!