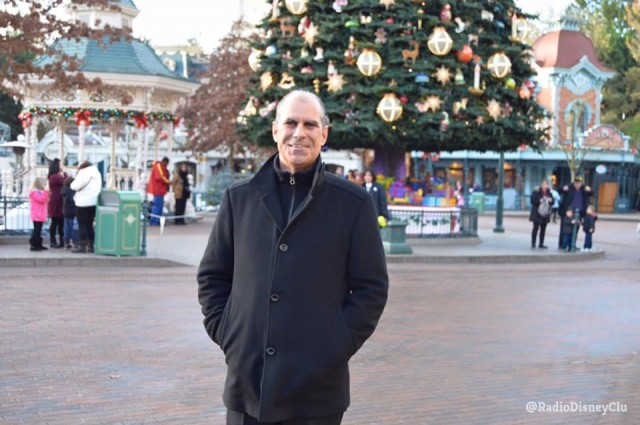 Disneyland Paris has now fully re-opened to visitors, with both Disneyland Park and Walt Disney Studios Park opening their gates to guests as normal from 10am yesterday, Wednesday 18th November 2015.
As the unprecedented four-day closure to respect the full national period of mourning in France came to an end, visitors returned to the parks — including several members of senior Disney management showing their support.
Ça, c'est un PDG digne de ce nom ! @EuroDisney #DLPLive #DisneylandParis #TomWolber #RespectForDLP pic.twitter.com/UFjLfLdGYh

— Radio Disney Club (@RadioDisneyClu) November 18, 2015
#DLPLive Tom Wolber et Daniel Delcourt sont sur le parc en cette matinée de réouverture #MagicIsBack pic.twitter.com/Qwn5y6qlTO

— Dlrp Express (@DlrpExpress) November 18, 2015
On the morning of Wednesday 18th November, as the first visitors entered Main Street, U.S.A. and park Cast Members assumed their roles, they could have spotted a show of support from the resort's Président and Euro Disney Group CEO, Tom Wolber. Alongside him, Daniel Delcourt, Senior Vice President and Chief Operating Officer.
Even more notable today, Thursday 19th November saw Bob Iger, CEO of The Walt Disney Company spotted in Disneyland Park. Walking the park to show support for his colleagues and no doubt inspect progress on major refurbishments such as "it's a small world" (pictured behind), this was Iger's first publicly-noted visit to the resort since the opening of Ratatouille: L'Aventure Totalement Toquée de Rémy last year, when he became the first Disney CEO in over a decade to take part in a Disneyland Paris ceremony.
ALERTE ! #BobIger, PDG de la #WaltDisney Company, est présent à #DisneylandParis aujourd'hui. #DLPLive pic.twitter.com/dEMSHSoTrJ

— Radio Disney Club (@RadioDisneyClu) November 19, 2015
The visit also coincides with completion of the resort's "recapitalisation" plan, which has just seen The Walt Disney Company's share of Euro Disney stock increase to 76.7%. Clearly, Disneyland Paris is closer under the wing of its parent than ever before.
Meanwhile, guest numbers in the park yesterday appeared low with many 5 minute waits, but perhaps not too far off the average for a mid-week November day (Christmas weekends are historically enormously busier than weekdays).
#DLPLive Peu de monde sur les 2 parcs ce midi en ce jour de réouverture #MagicIsBack pic.twitter.com/ApD3dwSE9E

— Dlrp Express (@DlrpExpress) November 18, 2015
All park opening hours and entertainment schedules are now as normal.