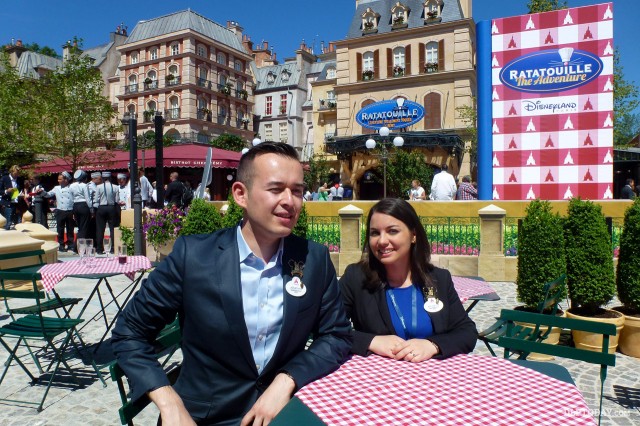 Antonella and Jonathan are about to hand over to a new pair of Disney "ambassadors". The Disneyland Paris Ambassador Team for 2015-2016 will be announced on 3rd October 2014 at a public ceremony in Videopolis Theatre, Discoveryland at 11am.
No less than ten semi-finalists have been selected from those who applied for the roles, pictured below, chosen from all corners of the resort to represent Disneyland Paris Cast Members on the public stage for events and promotions.
The 2013-2014 team, Antonella Giallombardo and Jonathan Rabeute, will continue as ambassadors until the end of the year, when the new recruits will take over.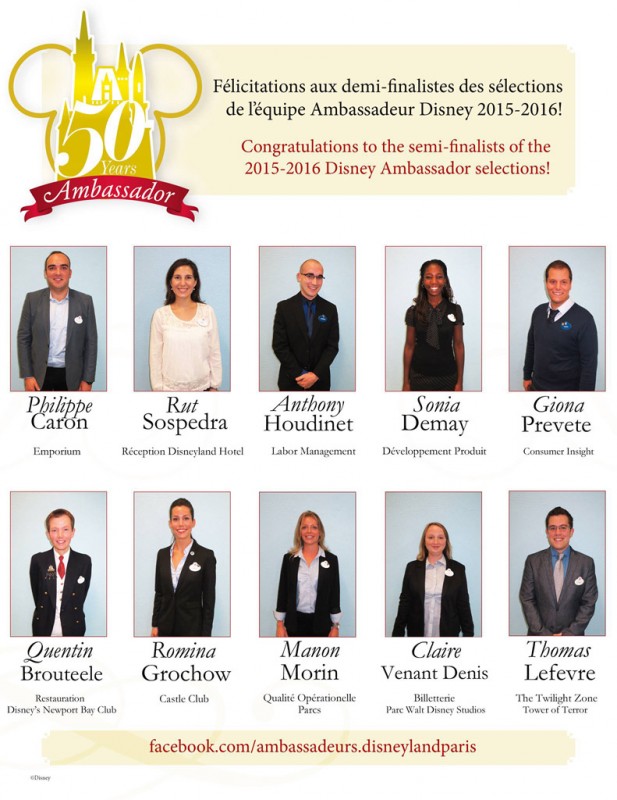 This year marks a special milestone for the Disney Ambassador Program as it records its 50th Anniversary, to be celebrated at the ceremony next month, having begun in 1964 at the hands of master Disneyland marketeer Jack Lindquist.
At Disneyland Paris, the visibility of the programme has improved noticeably in recent years, not least thanks to the use of social media, and helped by a run of enthusiastic and knowledgeable representatives, each truly raising the bar (tip: great Cast Members who also happen to be real fans make perfect ambassadors).
Originally just seeing a single candidate elected, the Disneyland Paris programme now elects two Ambassadors to represent the resort for two years.
• Photos — Every Disneyland Paris Ambassador in pictures
• Ambassadors in action — Ratatouille: The Adventure opening day ceremony
While Osvaldo and Régis got to enjoy the 20th Anniversary and Antonella and Jonathan excelled at the Ratatouille grand opening events, we don't yet know what our next two ambassadors could be cutting the ribbon on in the next two years… but we wish all semi-finalists, and the selected ambassadors, the very best of luck.
Update — The finalists of the 2015-2016 Disneyland Paris Ambassador selection have been announced today; they are: Sonia Demay, Romina Grochow, Anthony Houdinet and Rut Sospedra.