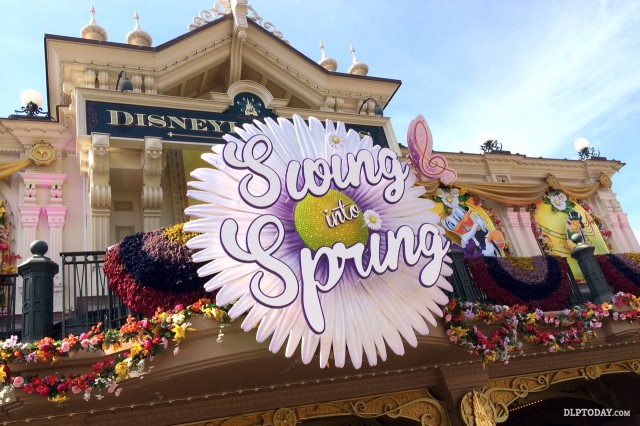 Swing Into Spring will return to Disneyland Paris from 1st March to 31st May 2015, that's confirmed already. But while we prepare for Halloween and Christmas, Disney is preparing for the second season of this successful new annual festival with a new audition notice already posted for dancers on the official Casting website.
Asking for availability between early February and the end of May, the notice is seeking 34 dancers measuring 1.58m to 1.75m and 68 dancers measuring between 1.6m and 1.88m. Totalling 102 dancers, that's identical to last year's casting numbers for the Disneyland Park entertainment events, which in 2014 included Welcome to Spring on Town Square and the impressive Disney's Spring Promenade around Central Plaza.
The auditions take place in Paris on 30th and 31st October 2014.
We don't yet know what Disneyland Paris plans as it transforms these months into a season all of their own. Last year's events and park decorations, including enormous, colourful Disney character "topiaries" nestled amongst hundreds of additional real flowers, were impressive enough for a season that had seen little to no prior promotion. Perhaps deciding to play it safe with a new idea, the events weren't promoted or even confirmed until just weeks before the launch.
For 2015, Swing Into Spring has now been promoted to a listing in the official holiday brochures, confirming the success of the first season.
It's a sensible decision for the park which, like other European parks, had previously attempted to fill every early April with something "new" — sometimes resorting to desperate year-long "non-festivals" in the process.
As we saw with Ratatouille opening in early July, sometimes new attractions which take years to build don't fit into that rigid seasonal timeframe, so having an ever-changing annual season to bring new life to the park each spring will be a welcome change.
Although, it does mean even fewer months to see Main Street Station untouched…