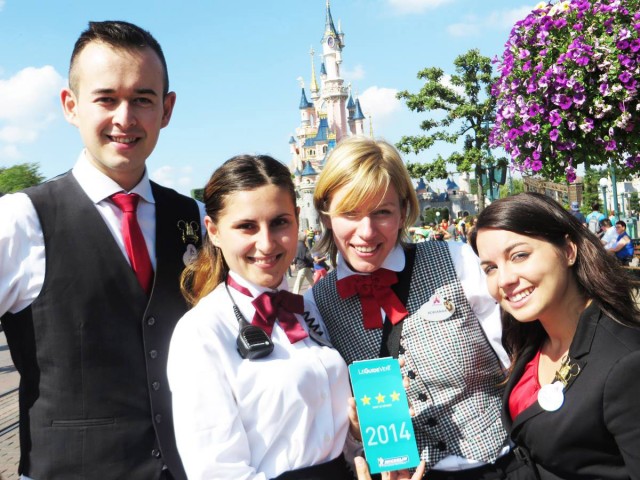 Disneyland Paris has been named a three-star tourist attraction by the famous Michelin Green Guides, the highest distinction from the travel publisher. The accolade was accepted by ambassadors Jonathan and Antonella, dedicating it to the Cast Members who "offer daily hospitality and quality service to our visitors".
Listed separately as Disneyland Paris and Walt Disney Studios, the two Disney parks are now both marked as "Highly Recommended" three-star attractions on Michelin's Paris travel guide. Looking at the competition, Parc Astérix to the north of Paris has only a two-star "Recommended" rating, though the mouse shouldn't be too complacent — Disney Village is marked out by only a single star.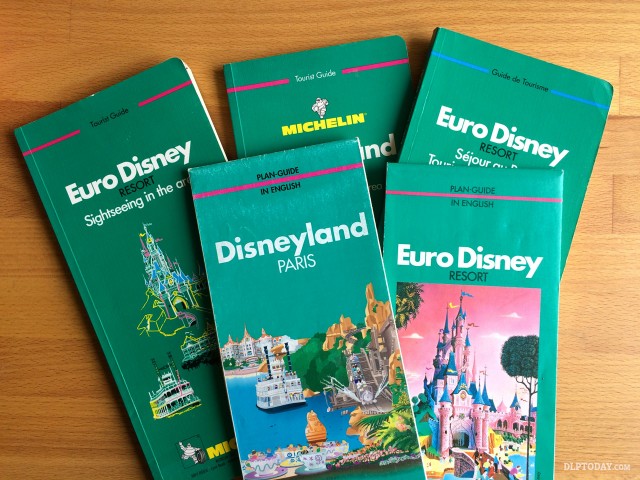 Many will of course remember the excellent series of classic Green Guides or "Guides Vert" and fold-out maps produced by Michelin in the early years of the resort. Providing concise and clear overviews of the resort — and now, a fascinating glimpse into its history — they're well worth hunting down on places like Amazon Marketplace.