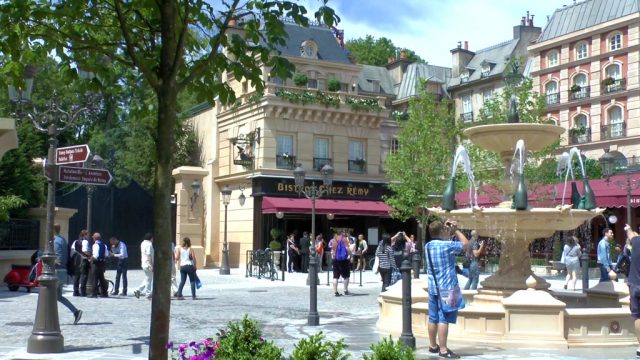 Our trip to the Ratatouille: The Adventure Grand Opening previews at Disneyland Paris probably saw more time spent looking at phone and camera screens than directly at the spectacular new attraction and its beautiful Place de Rémy area development — so here are the results!
DLP Guide is proud to present five brand new, original videos featuring Ratatouille: L'Aventure Totalement Toquée de Rémy, including a full on-ride "POV" ridethrough of the attraction itself. However, if you've yet to ride, it's definitely advisable not to watch this video yet — try our "non-spoiler" walkthrough tour instead: it gives you a taste of how the attraction looks and works without spoiling any of the main scenes (which with their myriad of effects, including 3D, are impossible to capture on camera anyway).
An extra-special bonus is a full, original video of the Grand Opening Ceremony itself, featuring Disney CEO Bob Iger himself in a rare public appearance at Disneyland Paris.
For a look at the making of the new attraction, we've also got three extra official press video clips, including a great HD timelapse video:
Discover more Ratatouille: The Adventure on our dedicated mini-site!