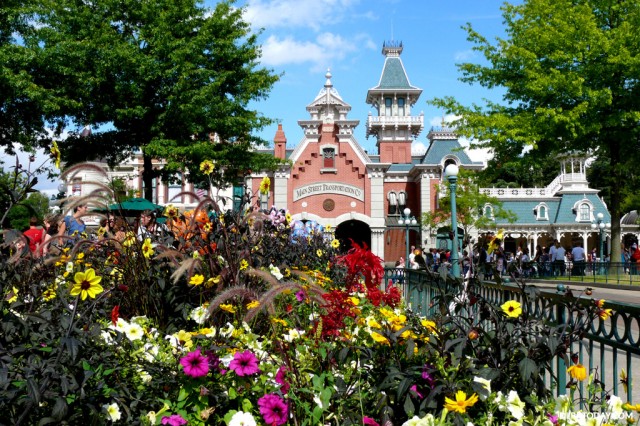 Remember the "Festival of Flowers" (Festival des Fleurs) of 1997 and 1998? Park icons covered in colourful spring flowers, topiaries of Disney characters all around, beautiful displays decorating the flower beds? It was a beautiful way to see in season of "printemps".
Well, those will remain memories… but it's this classic event that has apparently served as inspiration for a new season rumoured to begin at Disneyland Paris this April: the Spring Festival, or "Swing Into Spring" if you want the latest reported title.
Disneyland Paris in its usual self-aggrandising style has announced nothing, but information and speculation has been trickling out for almost two months now from various sources.
The speculated season looks set to revolve around a central street event, which will reuse three of the cars from Disney's Stars 'n' Cars. The Monsters Inc and Snow White vehicles were removed from the Walt Disney Studios Park parade on Wednesday, 19th February, and are expected to be redecorated for the new cavalcade "happening".
Joining them for the Disneyland Park event will be the Mary Poppins car, apparently leaving the Studios without a parade for the duration of the season — characters will simply perform a meet 'n' greet in the second park, instead. Update: @InsideDLParis informs that despite missing these three cars, Disney's Stars 'n' Cars is planned to continue as a parade during the season.
Other rumours suggest the long-running Casey Jr train (Disney Characters Express, Minnie's Party Train, Disney All Stars Express, Disney Dance Express, Disney's 20th Anniversary Celebration Train) returning in some form with a similar colourful, floral, spring overlay.
Only the Disneyland Paris Casting website has confirmed plans for special spring events, with a casting notice (below) advertising for an impressive 102 dancers. Even taking into account days off, reducing the numbers in each actual performance, that's a healthy figure.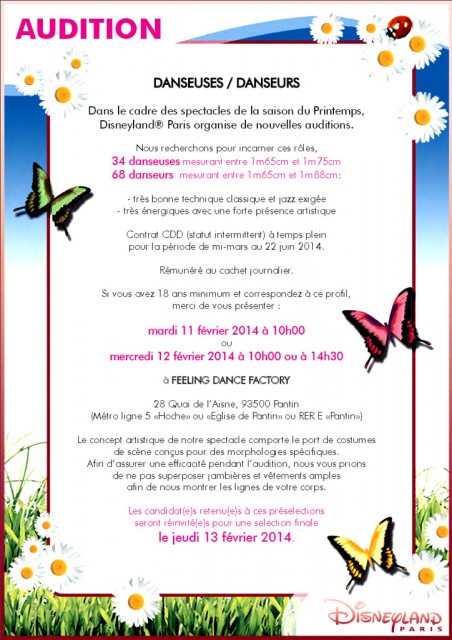 Meanwhile, the fresh festival could also introduce some new floral decorations and street animations or meet 'n' greet opportunities. Concept art suggesting these was leaked by a blogger in early January and swiftly removed at the request of Disneyland Paris, stating the internal documents were not meant for public release.
More recently, a Mary Poppins "Jolly Holiday" theme has been mooted, which would be a good choice given the film's fiftieth anniversary and renewed popularity thanks to Saving Mr Banks. This could be confirmed by the appearance of chalk paintings being tested on the pavement outside City Hall on Wednesday, photographed by @DisneylandPfans.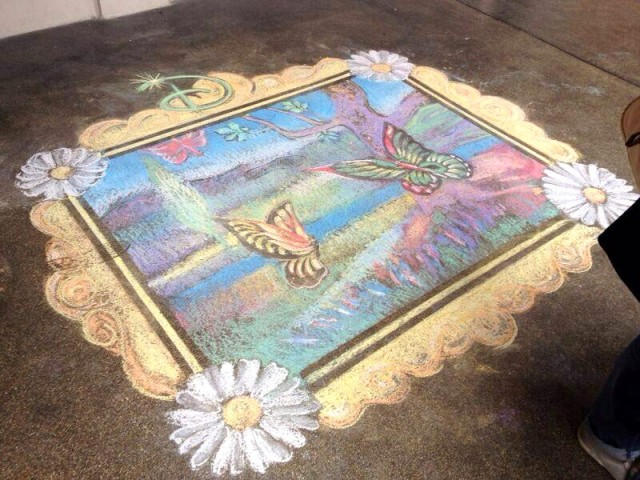 Created by an artist using just chalk, water and masking tape, it's not known how these colourful paintings, like those mastered by Bert in the 1964 film, could be put to use as part of a season (or avoid the footsteps of idle visitors).
Dates: the "Spring Festival" is rumoured to run from 5th April to 22nd June, possibly with a "soft opening" day on 4th April, nicely filling the void in the resort's calendar left by the "summer" opening of Ratatouille: L'Aventure Totalement Toquée de Rémy. Again, no part of this speculated festival has been officially announced or confirmed by Disneyland Paris.
Gradually turning "Spring" into its own annual season makes perfect sense, and though this year looks like being more a trial of the concept (hence the lack of a big announcement too far in advance?), with continued investment it could conceivably become a third pillar season as important as Halloween and Christmas, driving repeat visitors without the need for those increasingly desperate, largely irrelevant year-long "festivals".
Bonus: "Festival of Flowers" 1997 programme