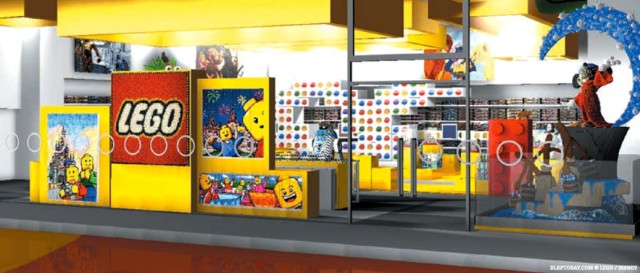 Disneyland Paris has just minutes ago confirmed that the long-awaited and overdue LEGO Store in Disney Village will open this Friday, 28th February, at 9am.
The news was announced on the resort's official Twitter feed at 5.00pm, following rumours for a few days that this Friday could finally see the retailer of plastic bricks open its doors.
Speaking of what will be Europe's largest LEGO Store, Disneyland Paris added: "This new development will reinforce the shopping experience at #DisneylandParis, with a new family concept".
A number of customisations and custom-built models will be featured in the new store, which has faced a number of set-backs and delays to its opening, including a LEGO-brick Sorcerer Mickey statue and murals of popular Disneyland Paris icons.
While several restaurants and attractions are operated within Disney Village by third parties, LEGO will be Disney's first externally-let retail unit, finally opening up the merchandise offer beyond the standard Disneyland Paris range now perfected by World of Disney.
• See our previous article with a sneaky peek inside the LEGO Store here